As a nation that's proud of its food, Malaysia has many delivery platforms supporting F&B retailers. The list of options includes GrabFood, ShopeeFood, and Beep Delivery. 
But one brand that has recently stood out is foodpanda with its new business entity called bekal by foodpanda (bekal). Launched in April this year, bekal is an end-to-end halal-certified (by JAKIM) food delivery service.
Curious to see how this differs from the regular foodpanda platform, we had a team lunch to try out the service.
Here's how it went
To order from bekal, you'd have to first log into the regular foodpanda app (or website). 
Tapping into the "food delivery" option, the new halal delivery service is displayed as a banner at the top of the page. It might take some digging as its regular promotions dominate the carousel area.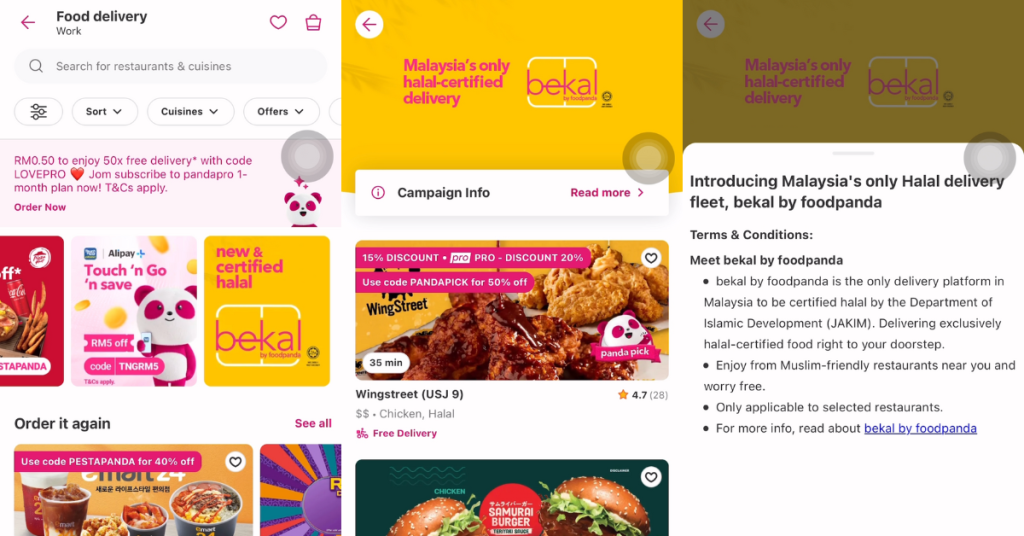 That said, the bright yellow-and-pink branding colour of bekal contrasts well enough to catch your eye. The words "new and certified halal" also help to capture its target audience's attention.
The landing page is similar to foodpanda's regular food delivery site, with the campaign information conveniently placed above to give users a better understanding of the brand.
In essence, bekal is one of the first food delivery platforms in Malaysia that's halal-certified. This means that from food preparation and packaging, the entire process is halal (but more on that later).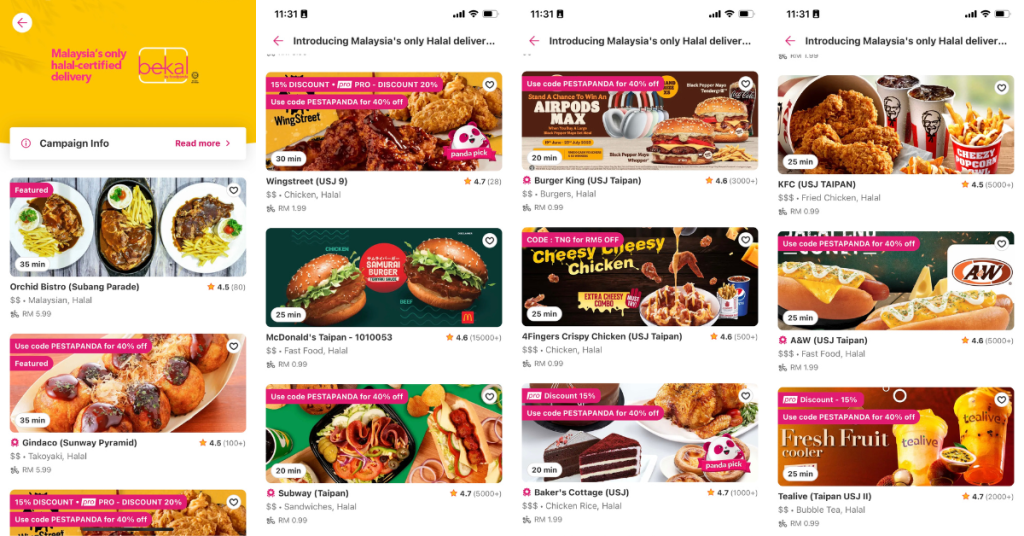 With Malaysia being largely populated by Malay Muslims, you'd think this would translate into many options on bekal, but surprisingly, this is not the case. At least, not right now.
Halal restaurants available to our Taipan, USJ area were quite a short list. There were only a total of 44 brands at the time of writing, with big chains like Domino's Pizza, The Chicken Rice Shop, and Nasi Kandar Pelita comprising the bulk of it.
With a smaller-than-usual range of food delivery options, it didn't take us long to decide what to eat. Not in the mood for American fast food, we opted to try Tokyo Bowl Express, serving Japanese fusion rice bowls. 
Seven meals were ordered, which amounted to RM92.92 inclusive of an RM7.49 delivery fee, but we applied a discount code that saved RM8.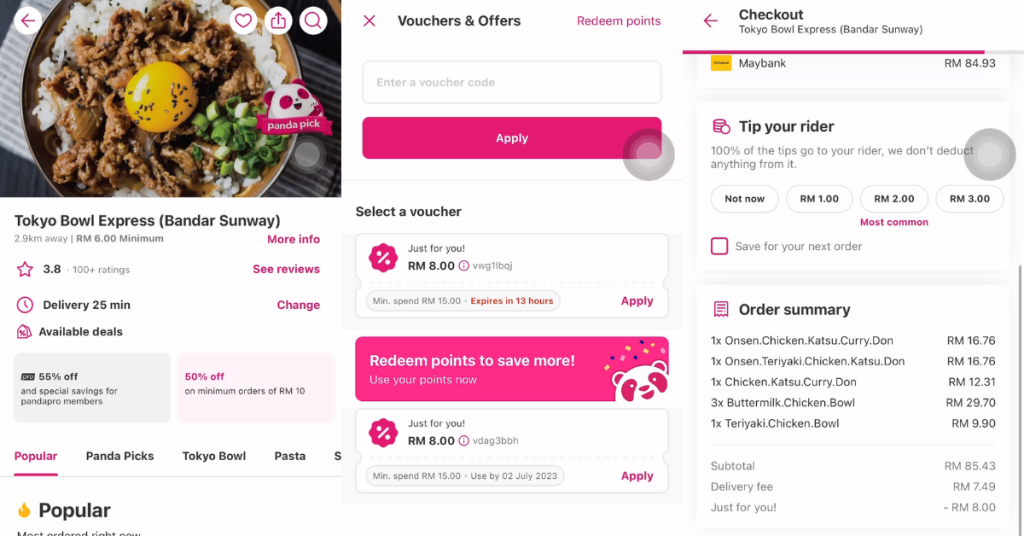 The ordering and payment process was also similar to ordering through foodpanda.
Based on its estimates, our food would arrive around 30 to 40 minutes later, which is common for most deliveries in our experience. 
A quick comparison of the app found showed that prices for food on bekal are no different than on the regular foodpanda platform. So users could rest assured that their halal meals (in most cases) are not unnecessarily hiked up.
At this point, it didn't seem like bekal was all that much different from the regular foodpanda delivery service, other than being focused on halal restaurants and deliveries.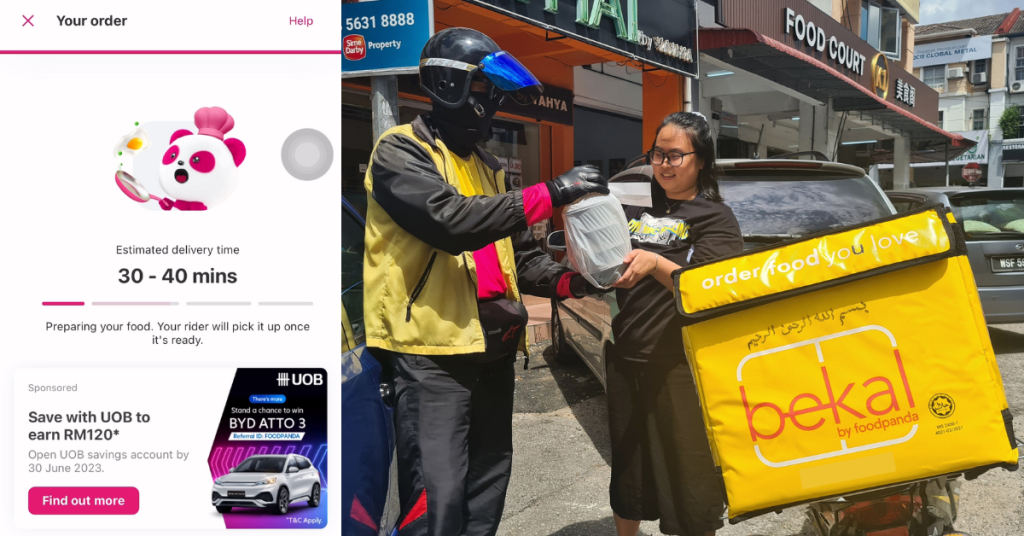 After some waiting, our rider, dressed in bekal's signature yellow-and-pink getup, finally called to announce his arrival, and bless his heart for being cooperative with our requests to take pictures of him for this review.
As per foodpanda's standards, the food was neatly packed and delivered. While the food left more to be desired, this review is solely focused on bekal's service, and for that we'd say we were pleased.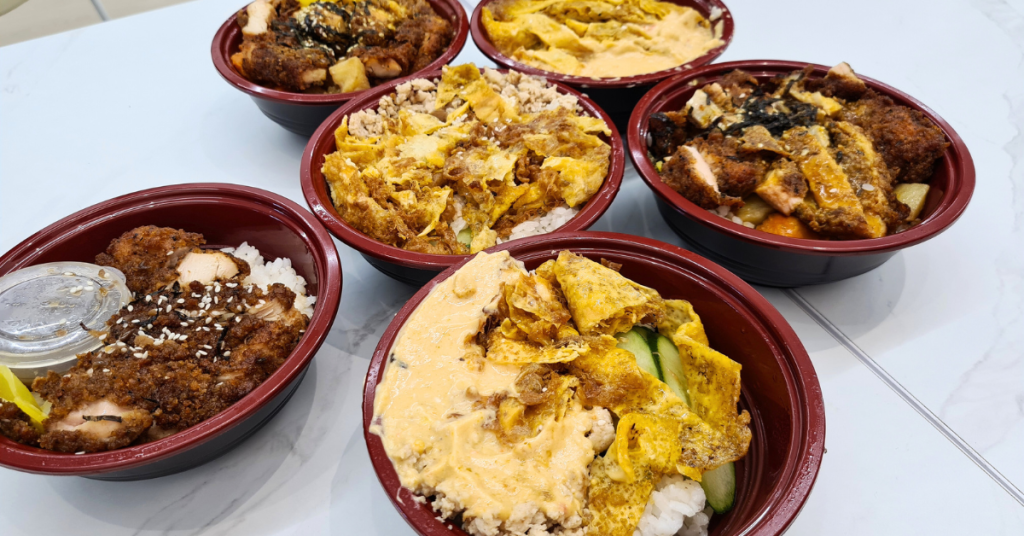 It's not just a marketing stint
Personally, I assumed there would be an abundance of offerings to choose from as Subang Jaya is relatively known as a food hotspot, regardless of food preferences.
It was quite surprising to see this not reflected in the app.
To explain the current shortage of options, Amri Sham, the Chairman of the Halal Committee for bekal by foodpanda told us, "The process of obtaining the certification can be intricate and even cost-prohibitive for some of the smaller restaurants."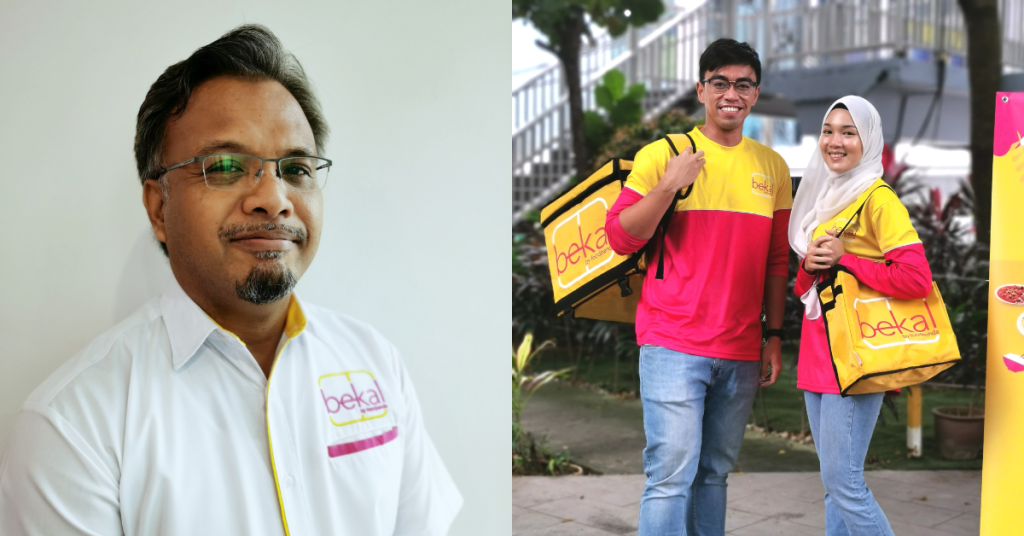 Based on research done for our previous halal certification explainer piece, annual certification fees start from RM100. While this may seem small to some, it could mean days of toiling away in the kitchen for SMEs. 
Cost isn't the only hurdle though, as there's a 119-page procedure manual detailing the requirements and proceedings for a food premise to be certified halal.
"This is where bekal by foodpanda adds value, by offering training and consulting services to merchant partners looking to kickstart their journey in obtaining halal certification," Amri said.
Previously, foodpanda riders still had the liberty of choosing the orders they took up (non-halal or halal). If they opted for the latter, they would only receive orders from halal-certified vendors.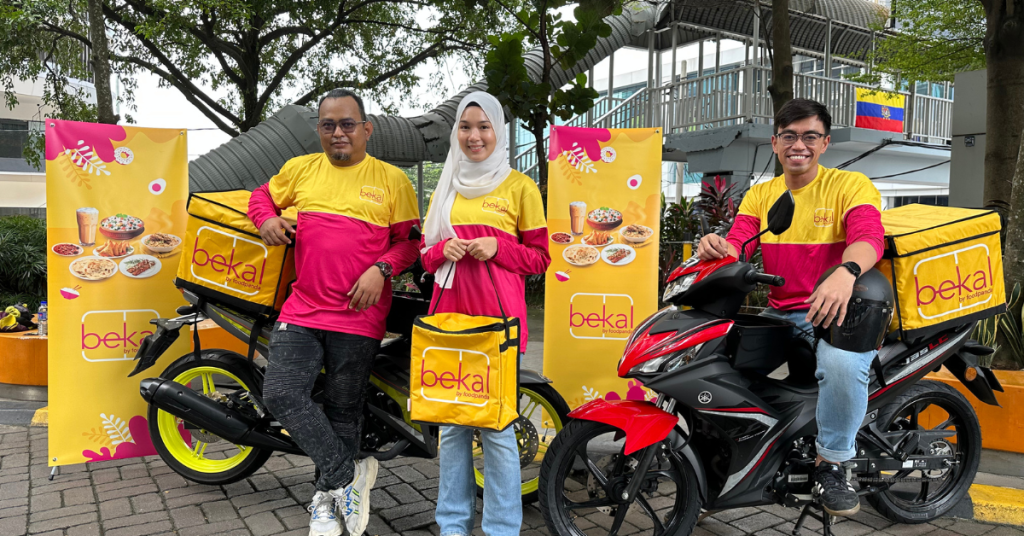 But the whole premise of bekal is to make this clearer to both riders and customers that a different delivery fleet complies with JAKIM's halal standards.
For context, bekal by foodpanda riders (all Muslims, as part of the halal requirements) undergo a halal training course as part of the onboarding process.
The JAKIM-approved training module covers general halal awareness and guidelines, sertu (ritual cleansing), and food safety and cleanliness.
Will I have to order separately now?
At this point, you might be wondering—must I specifically order from bekal for halal-certified food if I'm a foodpanda user? The answer is no.
Amri shared, "As long as the order is placed with a halal-certified vendor, the orders will be delivered via the bekal by foodpanda delivery fleet."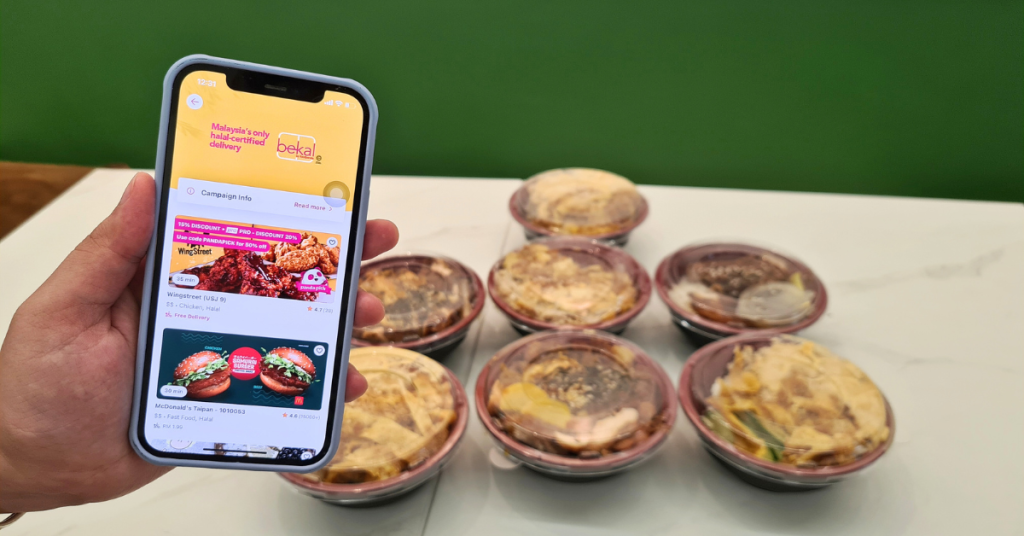 In that sense, bekal by foodpanda riders (who make up 40% of the brand's riders) should have orders to tide them through until more F&B establishments are included in the halal food delivery service.
"We target to get the entire halal ID rider segment in peninsular Malaysia to make their switch to bekal by foodpanda by the end of August, and we are pleased that we have already reached 75% of them after just one and a half months."
The uptick in inquiries for bekal by foodpanda's halal training services for merchant partners, as shared by foodpanda, also seems to support this initiative.
-//-
Admittedly, the service itself doesn't seem too game-changing at a surface-level glance. After all, foodpanda users in the past who wanted to consume halal food would have simply ordered from a halal restaurant regardless, and the lack of a halal delivery service didn't seem to impact foodpanda's business.
However, it's undeniable that the demand for such a service is present. 
Its creation could give Muslims in Malaysia more peace of mind when consuming food, especially since cross-contamination in the food industry can easily happen. 
Plus, it's interesting to see how foodpanda has adapted and expanded the brand's existing practice to make it more transparent, all while also adding value to the nation's halal food sector, estimated to be worth RM201.02 billion by 2025. 
Learn more about bekal by foodpanda here.
Read articles we've written about Malaysian startups here.
Featured Image Credit: Vulcan Post