If you're Malaysian, chances are you've snacked on some keropok lekor before. A traditional Malay fish cracker snack, keropok lekor is made from fish and sago flour, giving it a fishy taste and a crunchy texture upon frying.
At 23 years old, Jin Yeo may be more familiar with the snack than most, though.
"Coming from a family with over 32 years of experience in the keropok lekor industry, I have been immersed in the world of business since a young age," he shared with Vulcan Post.
Growing up, he was never pushed to join the industry, but rather encouraged to explore his own interests. This ended up leading him to discover his true passion for entrepreneurship.
"The idea of working for someone else has never appealed to me, as I firmly believe that running my own business is the path I am meant to follow," Jin revealed.
This culminated in Jin founding his own company by the name of Fiskor while still in college.
Fish + Lekor
The story of Fiskor started with boredom.
It was during the pandemic and Jin had been searching for snacks to buy online. However, he was met with repetitive offerings that didn't strike his fancy.
At the same time, he also noticed how neighbouring countries such as Singapore had unique snacks like Irvin's Salted Egg Snacks, which people often buy as a souvenir. Meanwhile, those visiting Thailand may bring the Tao Kae Noi seaweed home.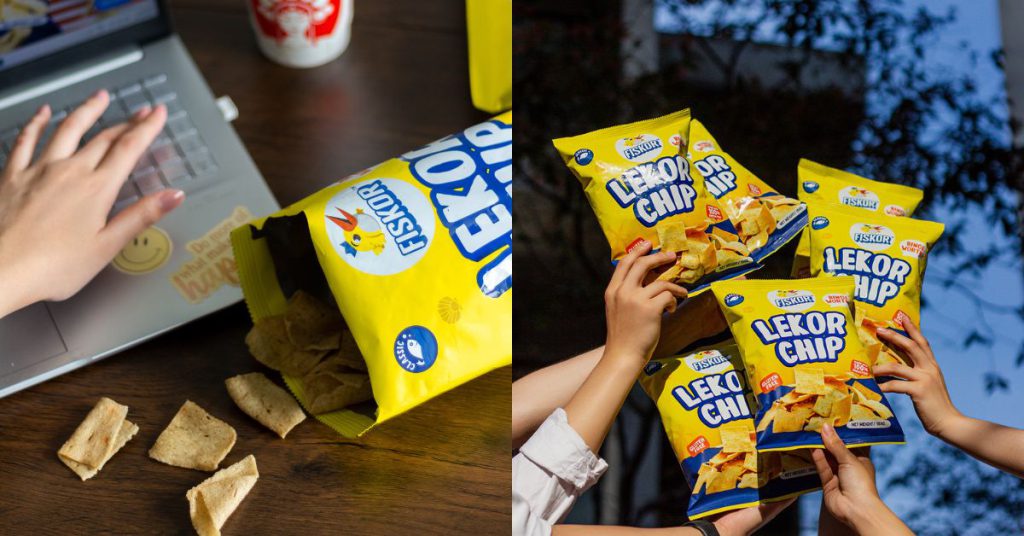 "These snacks have become iconic representations of their respective countries, and it dawned on me that Malaysia lacked a similar signature snack that could be cherished and shared with visitors," he said.
That eureka moment pushed Jin to develop the idea of a lekor chips snack.
Combining the traditional keropok lekor with innovative flavours and packaging, Jin wanted to provide a snack experience that is both nostalgic and exciting.
Motivated by the idea, Jin began building Fiskor while pursuing a Bachelor of International Business and Marketing at Taylor's University.
"Before even graduating, I made the decision to fully commit myself to building the Fiskor brand and the company," he said. "This risky move in my life aligns with my personality and passion for entrepreneurship, bringing me immense happiness and pride."
Leveraging a legacy
As Jin's family actually owns a factory that produces raw keropok lekor, he was able to leverage their lekor base to come up with his own thin and crispy version of the snack.
Jin's whole idea was to keep the snack thin (around 1 to 2mm) to guarantee its crispiness.
"Remarkably, the process of refining the product was swift due to the serendipitous nature of my exceptional secret recipe," he said.
According to him, the main components of his chips include high-quality fish and tapioca flour, which are fried with palm oil and coated with a carefully crafted seasoning powder.
Using high-quality fresh fish meat eliminates the potential "stinky fish taste," as Jin put it.
But the challenge doesn't end there.
"Throughout the beginning of building Fiskor, I faced the challenge of acquiring suitable premises for my business. As a new kid in the market, I surveyed and visited more than 10 factories in multiple areas and it took me more than three months to find my current premises."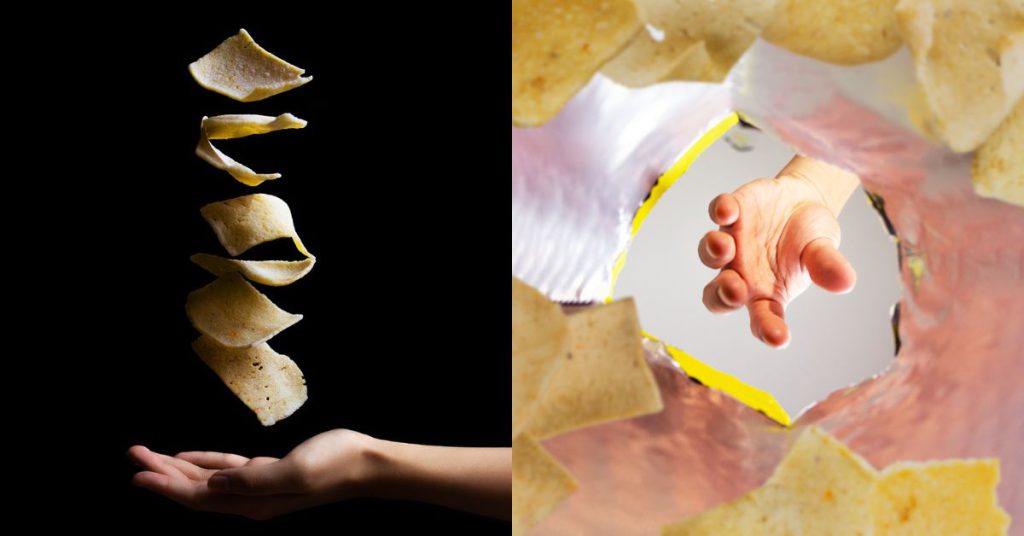 After five months, Jin finally managed to acquire the factory Fiskor is based in today, a manufacturing plant located in Kapar, Klang.
"We have made a significant investment in establishing a dedicated facility to ensure complete control over the production process and maintain the highest quality standards," Jin explained.
"Owning our manufacturing facility provides us with a notable advantage, as we can deliver a dependable and high-quality product that fulfils the needs of our customers."
Between traditional and modern
Jin revealed that the decision to market the snack as lekor chips instead of just fish chips or keropok lekor is a strategic one, done with international audiences in mind.
"By highlighting the term lekor, we leverage its authenticity and heritage as a traditional Malaysian delicacy," he argued.
"The term 'lekor chips' bridges the gap between familiarity and novelty. While 'fish chips' or 'keropok lekor' may not resonate with everyone outside of Malaysia, 'lekor chips' offers a more approachable and memorable name."
Plus, the term 'chips' implies a snack that is easy to eat, share, and enjoy on various occasions, Jin pointed out.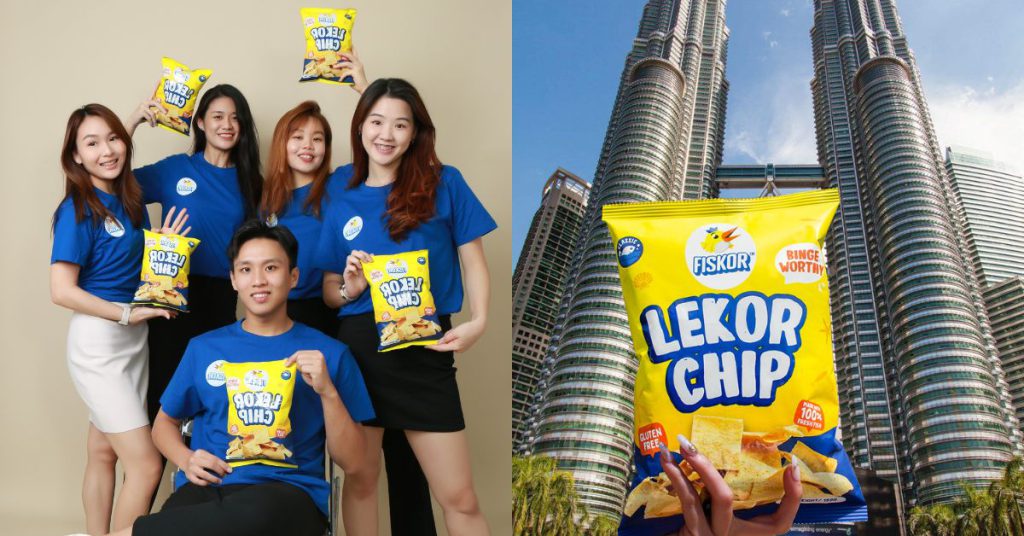 With keropok lekor being such a popular and accessible snack, though, it may be hard for Fiskor's chips to set itself apart. However, it's not that Fiskor wants to replace keropok lekor entirely. Rather, it's just a different option.
The founder emphasised that Fiskor's chips are healthier compared to other keropok lekor options as the team uses premium frying vegetable oil and also has high-tech de-oiling machines.
RM12.90 for a 150g bag of chips isn't cheap, though. Other than competing with other lekor snacks, Fiskor also has to face a competitive market of snacks in general.
"The pricing may not be considered cheap, but it reflects our dedication to using premium and fresh ingredients in our manufacturing process," Jin reasoned. "Our focus is on prioritising quality rather than making price the top priority."
"As someone who has lived alongside keropok lekor all my life, I believe it is essential to maintain its reputation as a high-quality snack rather than a cheap and low-standard one."
That said, the team aims to introduce smaller and thus cheaper packets of their snacks.
Other than the chips, Fiskor also has a Signature Chilli Sauce. It's made in-house to complement the chips, featuring a blend of chili and garlic to add tanginess and a hint of heat.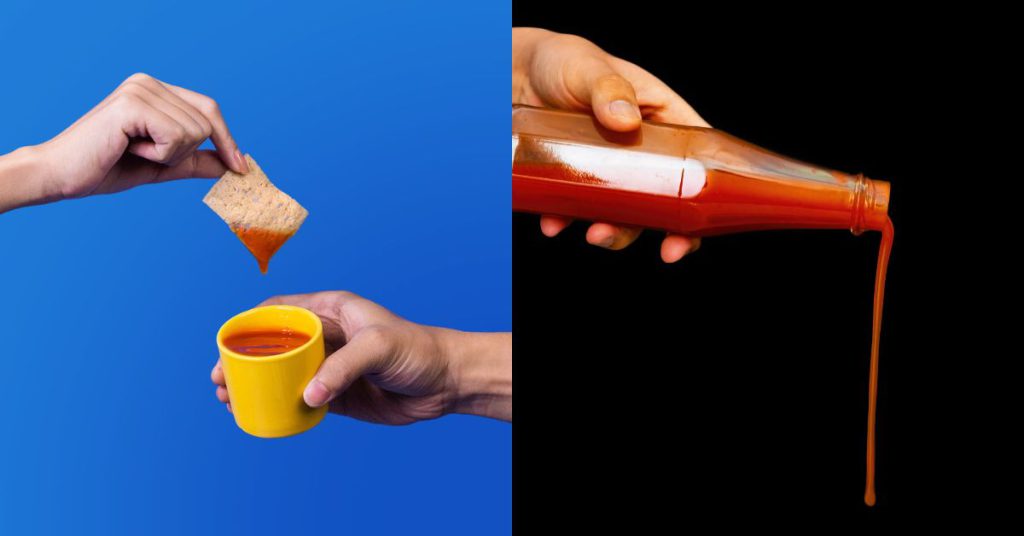 Things are going swimmingly
In Fiskor's first six months of operations (November 2022 to April 2023), it has generated an impressive revenue of RM200,000, selling over 15,000 packs of its chips.
According to Jin, these sales are coming from not just Malaysians but also customers in various countries such as Japan, Singapore, Hong Kong, Australia, the UK, and even the US.
Although Fiskor only has one variation of its product now, it aims to roll out product size variations as well as combo or bundle deals. The team also aims to build a strong distribution network and be stocked in more places.
Looking at the bigger picture, Fiskor hopes to expand its global distribution channels and reach more international customers.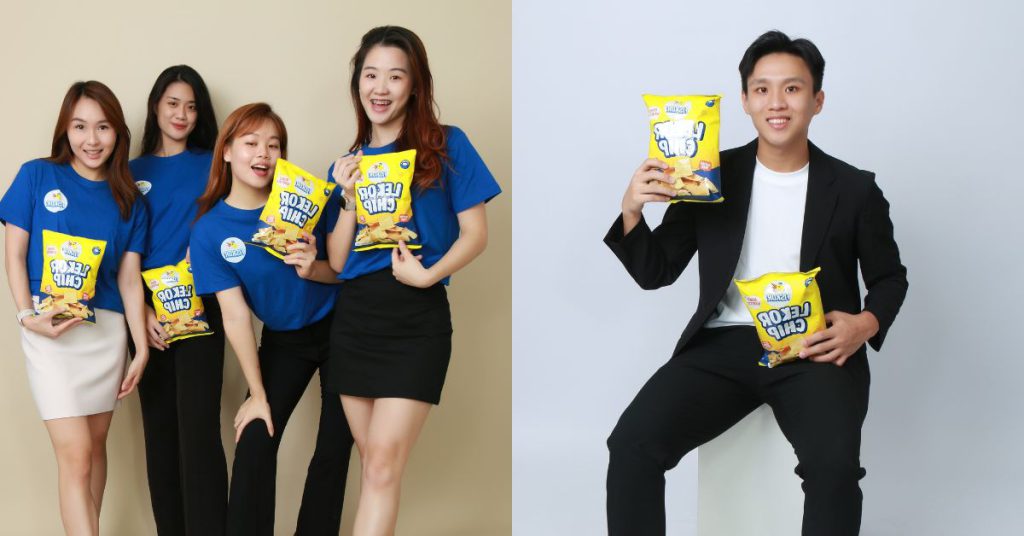 While Fiskor's startup capital had come from the support of Jin's family members, the team plans to get investors on board in the future to grow further.
"Being a young and inexperienced entrepreneur, I encountered many unfamiliar situations," Jin opened up. "Each day presented new challenges and risks, which took a toll on my mental well-being."
Starting the business as a one-man operation, the pressure and risks involved with entrepreneurship had turned Jin's life "upside down". He had to sacrifice many things such as leisure time, sleep, and even friendships.
Yet, the young entrepreneur said he understands that those sacrifices he's made today will lead to the result he wants tomorrow.
"Knowing that the road to success was paved with sacrifice and unwavering dedication, I have no regrets about my choices till today."
Featured Image Credit: Fiskor