Recently, I was told by a colleague that Madam Kwan's, the well-known restaurant serving "Truly Malaysian Cuisine", is not actually certified halal. And neither do they claim to be so.
You can't find any mentions by the brand of it being halal-certified on its website or Facebook page. Yet, my colleagues and I have observed that Malaysian Muslims are still frequent patrons of its 16 establishments around the country.
The same can be said for some locally popular restaurants, like Johnny's Restaurant, K Fry, and Dolly Dim Sum. All have a good base of loyal customers despite lacking in the halal certification department.
Yes, these well-established eateries don't actually have halal certification as some sites have claimed, and each with its own reasonings. 
Although, K Fry's website stated that the chain is in the process of commencing its halal certificate application. It also clarified that their ingredients are sourced from halal-certified suppliers.
As of 2022, Dolly Dim Sum still seems to serve alcoholic beverages on a separate menu at their premises, which may be why they can't be halal-certified since alcohol is forbidden in the religion. 
However, Dolly Dim Sum does source from halal-certified suppliers, as reported by Have Halal Will Travel back in 2019.
Editor's Update: Information in the above paragraphs have been edited to reflect greater accuracy.
In Madam Kwan's case, a Facebook page dedicated to F&B with the halal logo shared that the brand had previously replied to a comment explaining they served poultry and meat that are JAKIM compliant.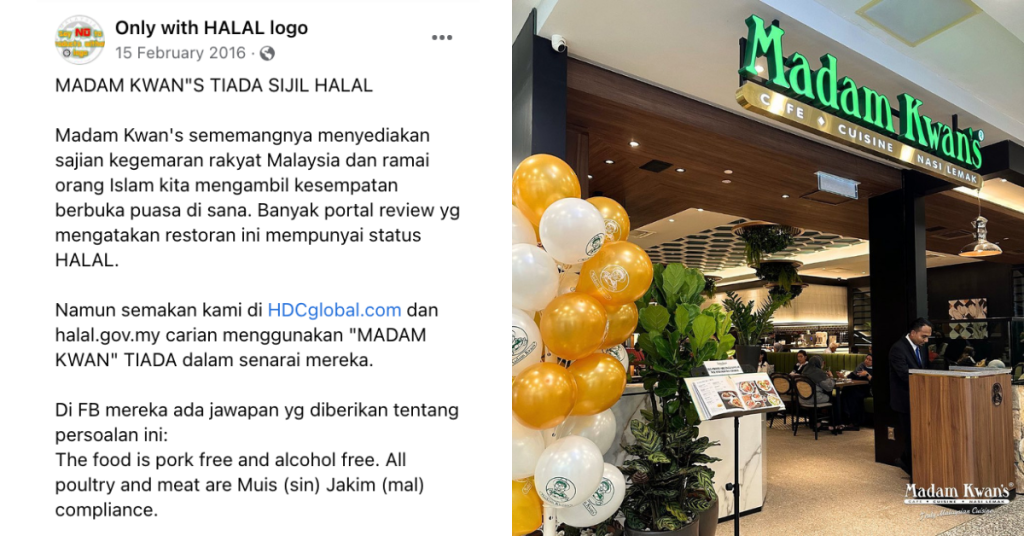 We did our own digging to find the original Madam Kwan's post, but unfortunately came up empty-handed. That said, we found a new comment on this Facebook post where the brand clarified that all its ingredients are sourced from halal suppliers.
As mentioned in our halal explainer, obtaining halal certification is not as simple as serving halal meat.
Many factors actually come into play into it, including having a minimum number of Malaysian Muslim employees in the food processing area, ensuring that staff undergo a Halal Awareness Training programme, having a strategic layout plan in place, and more.
A netizen shared in 2019 that a server at Johnny's Restaurant told him that the premise was not halal certified as its kitchen staff were Nepalese, which meant that they already didn't meet one important requirement for certification.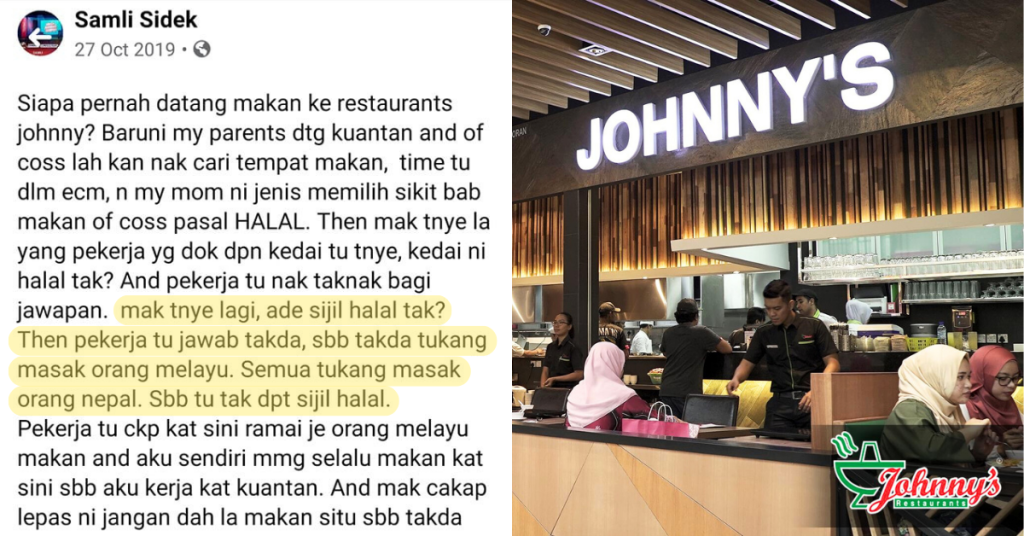 Considering that the local Muslim population is reportedly 63.5% in Malaysia, it's quite interesting to see how the above restaurants have remained a staple selection for them despite their lack of halal certification.
But it also begs the question of how—how is it that despite not having the coveted certification from JAKIM, these eateries have managed to attract and host the many Muslim customers we've observed?
They say strategic locations are important
One theory could be due to the placement of these restaurants. Just by looking at the four eateries listed out above, you would find that they are most commonly found in shopping malls.
All of these restaurants can be found mostly nestled in high-traffic areas where there are stores like Cotton On and Parkson. Rarely do you see them as a standalone outlet outside of a mall.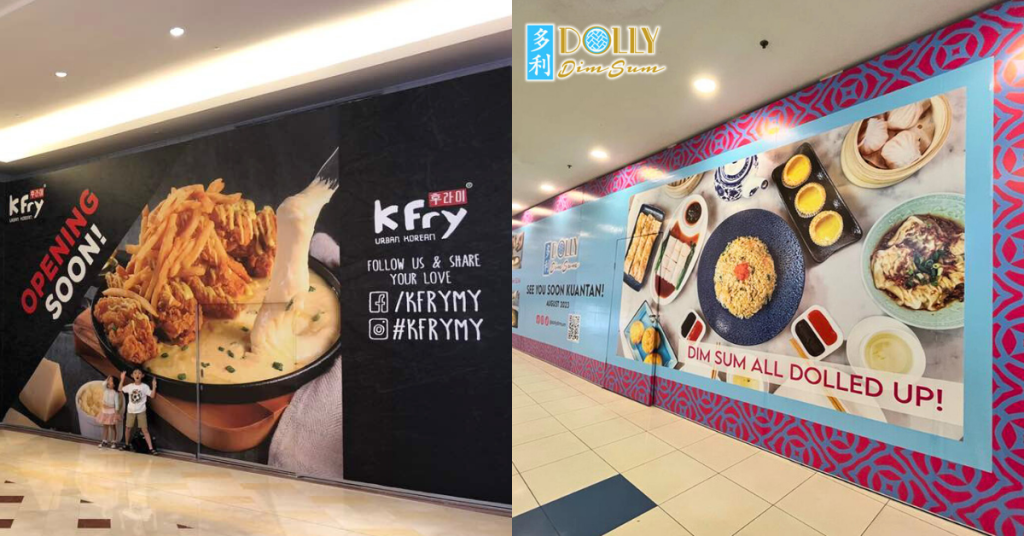 And looking for actual halal-certified eateries at large malls in the city isn't easy, at least from my experience.. Most of the options tend to be fast food chains like McDonald's and KFC. 
I don't believe fast food is something you would want (or should want) to have every day. Food courts are another alternative as well for those that want a variety of cuisines. But it's not the best spot for a family meal, especially when said family is large in size.
Imagine trying to dine at a food court with a family of eight. Isn't it just chaotic and unpleasant, not to mention having to separate from one another? I would say so.
With a restaurant serving halal meat, at least families can actually dine together and have proper food.
The kind of food served plays a role too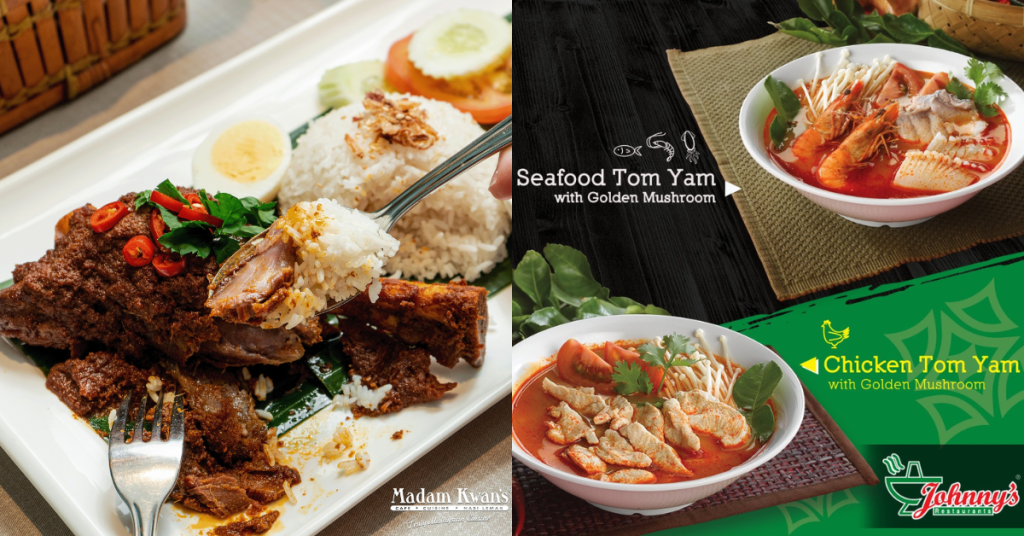 Another aspect to consider is the kind of food being served at these restaurants. From my experience, not everyone is big on Western dishes, which a lot of halal fast food places tend to offer. Some of us prefer the comfort of the food we grew up eating.
Madam Kwan's slogan "Truly Malaysian Cuisine" sums up their menu of cuisine from different cultures in Malaysia, making the brand an easy go-to for many families, including Muslim ones. Sepiring is a halal-certified contender in this area, but it opened long after Madam Kwan's had already found its way into the hearts of Malaysians.
Meanwhile, Dolly Dim Sum serves dim sum without the use of pork, lard, or alcohol, which enables the Malay Muslim crowd to enjoy Chinese cuisine, such as fried rice, congee (porridge), and cheong fun.
(Other popular options include halal-certified Mohd Chan, but their restaurants are typically found outside of malls, and halal-certified DIN by Din Tai Fung seems to have fewer outlets across malls in Klang Valley.)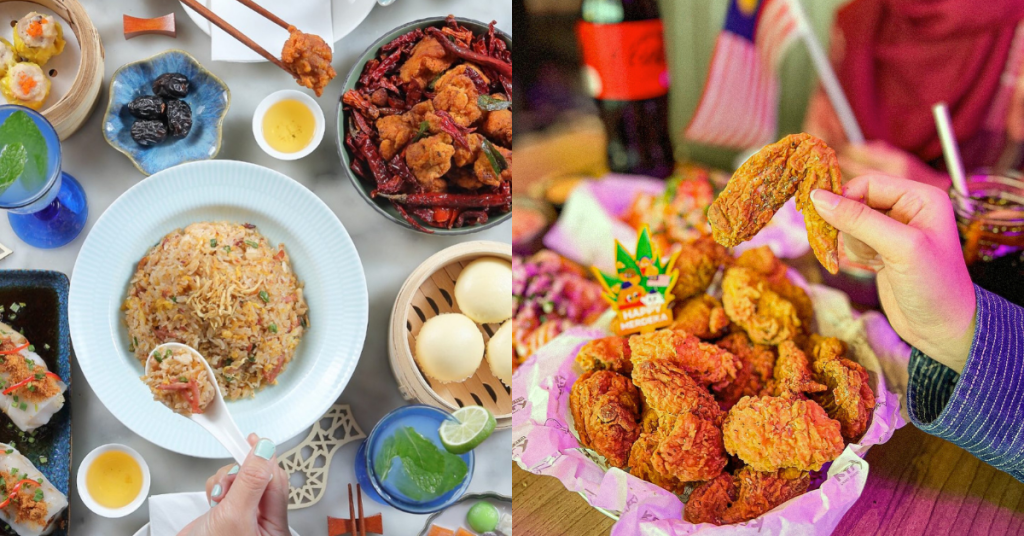 Johnny's satisfies our love for Thai food and steamboat, which typically have pork as an ingredient in many dishes.
Smart marketing moves that appeal to the Muslim crowd
Perhaps what has also helped the above brands draw in a notable Malay Muslim crowd is their marketing strategies.
K Fry, Madam Kwan's, and Dolly Dim Sum have engaged Malay influencers or models to create content for their social media in the past, which adds to the brands' credibility of being trustworthy Muslim-friendly restaurants.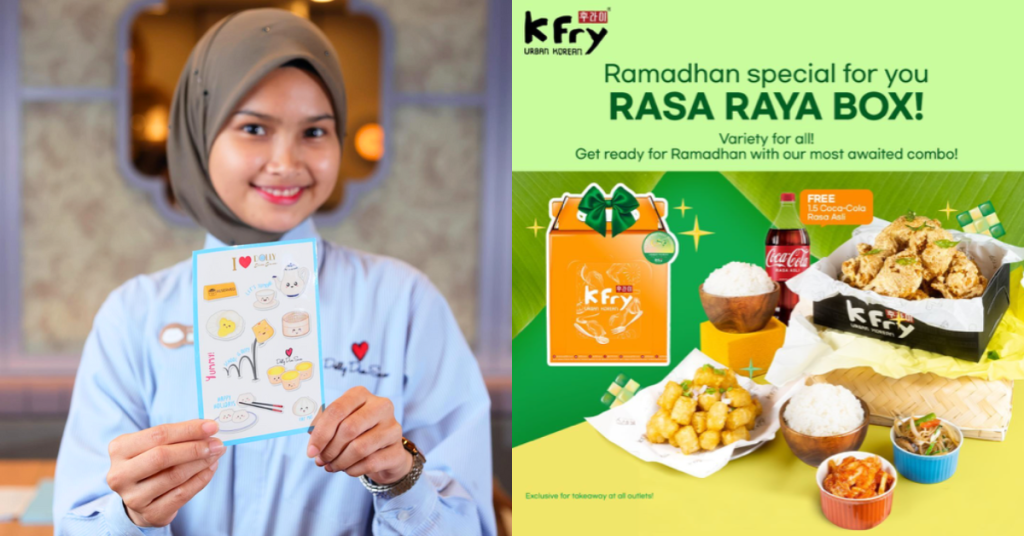 Additionally, Dolly Dim Sum has even showcased its Malay employees in some of its social media posts, further giving customers peace of mind that their food is indeed pork-free and lard-free.
Some of these brands have also curated Ramadhan specials for buka puasa and Raya, which welcomes Malays to come and dine in their restaurants.
-//-
All that said, the restaurants mentioned above have not been misleading the public by saying they're halal-certified when they aren't.
In my opinion, they've simply found a formula that worked to highlight their Muslim-friendly cuisine. And it's important to note that choosing which establishment to dine at is solely the consumer's responsibility.
If you're unsure of a restaurant's halal credentials then a quick look into JAKIM's database should clear any doubts.
Ultimately, it's admirable to see how food is able to bring Malaysians together regardless of race or religion, and options like these brands only widen the choice of food that we can enjoy together.
Read articles we've written about Malaysian startups here.
Featured Image Credit: Dolly Dim Sum / K Fry / Madam Kwan's / Johnny's Restaurant