Everybody eats. That's a fact of life.
However, to many, eating is more than just survival. In Malaysia—and many other parts of the world—food is something that people bond and unite over. It's a way to share cultures and ideas, an opportunity for communities to come together.
This is something that Kita Food Festival (Kita) leans into.
Now going into its third year, Kita is a series of dining events and food celebrations, with the first event to be held from September 27 this year, all the way up to October 30, 2023.
This year, it'll have events in four cities. Namely, Kuching, Penang, Singapore, and Kuala Lumpur. The events will mainly be dinners and kitchen takeovers featuring Malaysian, Singaporean, and renowned international chefs.
On top of fine dining and casual dining events, the festival will also be hosting two Big Sunday Barbecues and one The Great Mezze, as well as two symposiums titled Kita Conversations.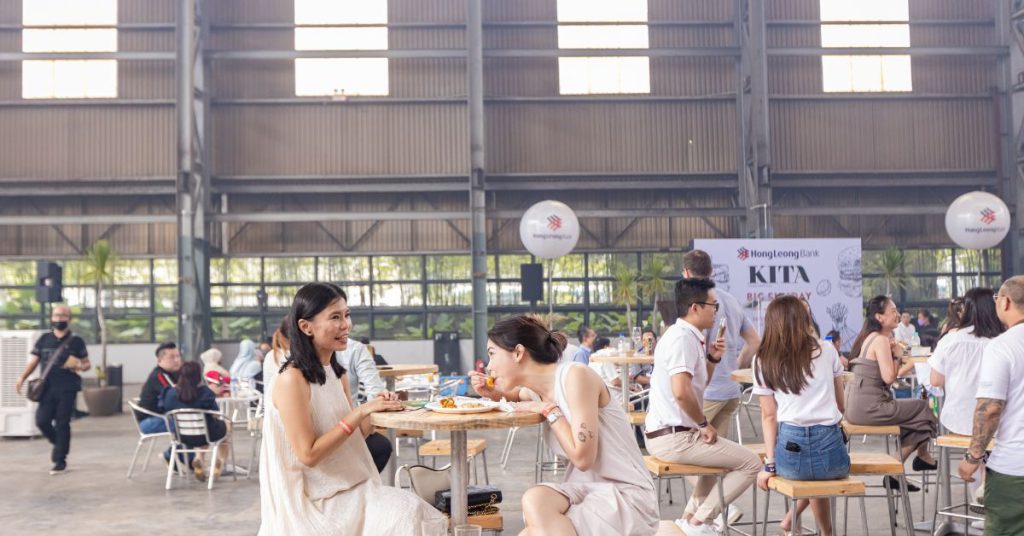 Kita Conversations are essentially TED-style talks from chefs, food producers, historians, and anthropologists who will be discussing topics pertinent to the industry, from sustainability and food waste to how to make a business profitable.
From foodies to restaurateurs, it seems like there'll be something for everyone during this festival.
Meet the people behind the festival
Described on the website as "well-fed old friends hoping to create a new narrative around food and its production in Southeast Asia", the three people behind KITA are all familiar names in the food industry.
Darren Teoh is the head chef of Dewakan, a one-Michelin-star restaurant located in Kuala Lumpur.
With a Chinese-Indian background, the Malaysian chef has represented our diverse cuisine in plenty of international food forums, festival, and events.
Hailing from Australia, Leisa Tyler has been involved with food for many years, having been an Asia-based food and travel journalist since 1998.
Leisa is also the founder of Weeds & More, a farm collective we've previously featured. Growing heirloom vegetables and edible flowers in Cameron Highlands, Weeds & More serves restaurants and hotels in Malaysia and Singapore.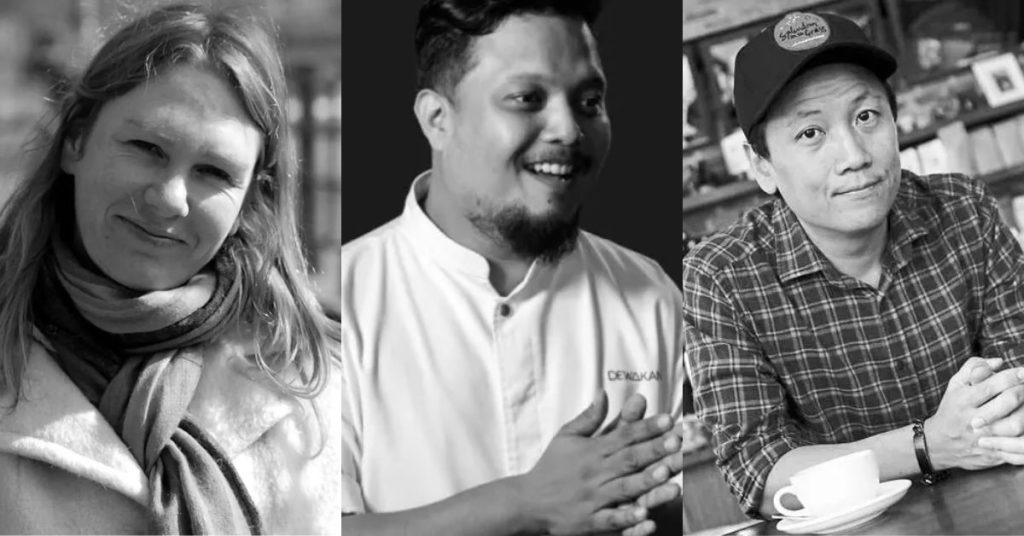 Last but not least is Adrian Yap, described as a wearer of many hats. He's the founder of Freeform, the event and brand marketing company behind a well-established creative arts festival in Malaysia—Urbanscapes.
Some may also recognise Freeform as the company behind Tiffin Culinary and Tiffin Food Court.
Collectively, the three friends have over 50 years of experience in food, festivals, farming, media, and business.
Growing and impacting the community
While having a third iteration of the festival is no small feat, Kita Food Festival is still considered a young business in the bigger scheme of things.
And as a young business, the team said they are still constantly tweaking the model to suit the current landscape.
"By no means do we feel the festival has fully matured," Leisa said to Vulcan Post. "Evolved and growing up yes, but still a work in progress."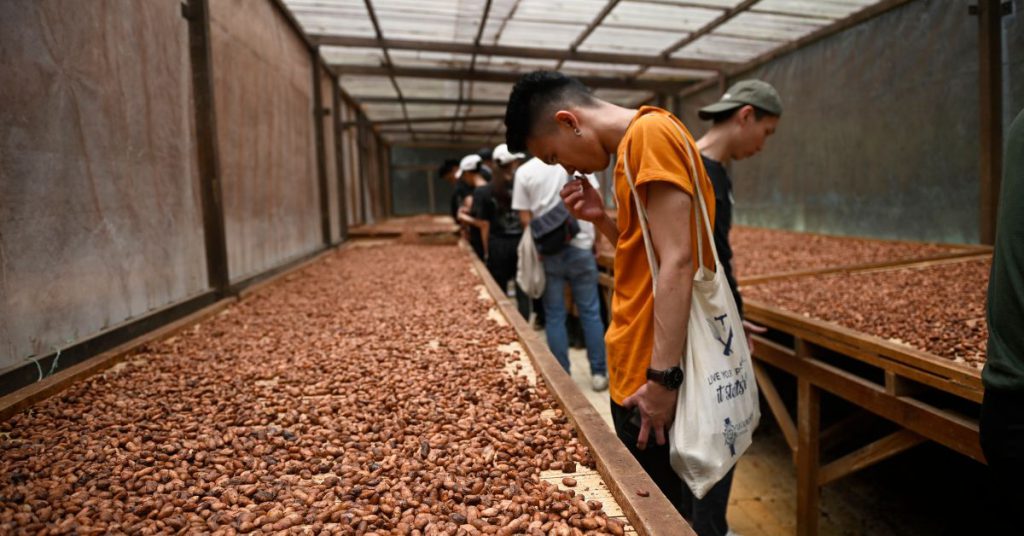 This year, one of the things that has progressed is the expansion of Kita Conversations from one small event to two large ones.
The way that they've approached organising the panels for these events have changed, too. Last year, they mainly used chefs cooking at dinners to give talks, meaning they started with the chefs in mind, then adjusted the subjects to suit them.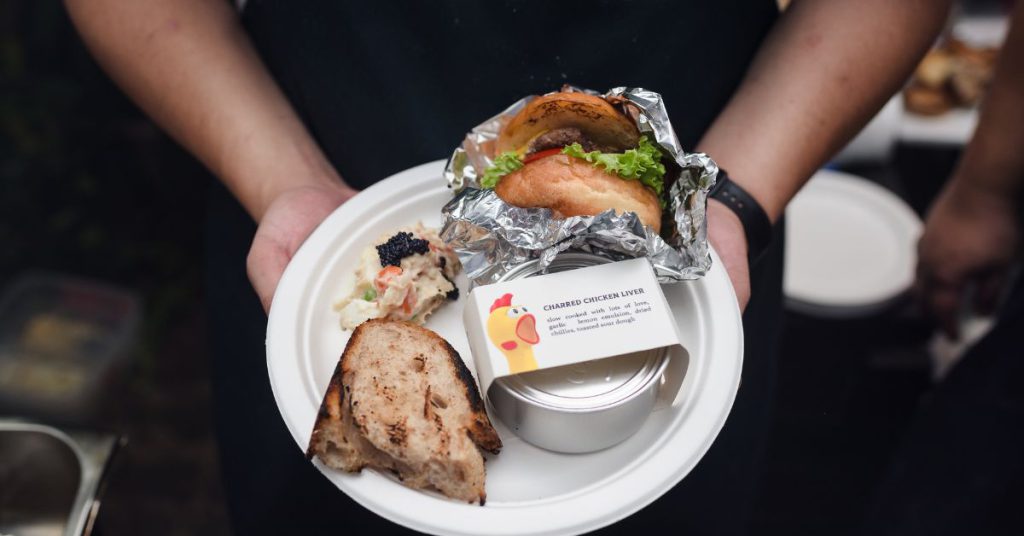 But this year, the team has primarily started with the topics in mind before selecting speakers to suit the topics.
"We feel this will present a more powerful and dynamic symposium that will have a much greater impact on the food industry," Leisa explained.
Other changes she pinpointed include more events with lower price points, which is a direct response to the current economy in Malaysia and Singapore.
Despite having a lower price point, the 2023 lineup is much bigger than previous years, the director shared.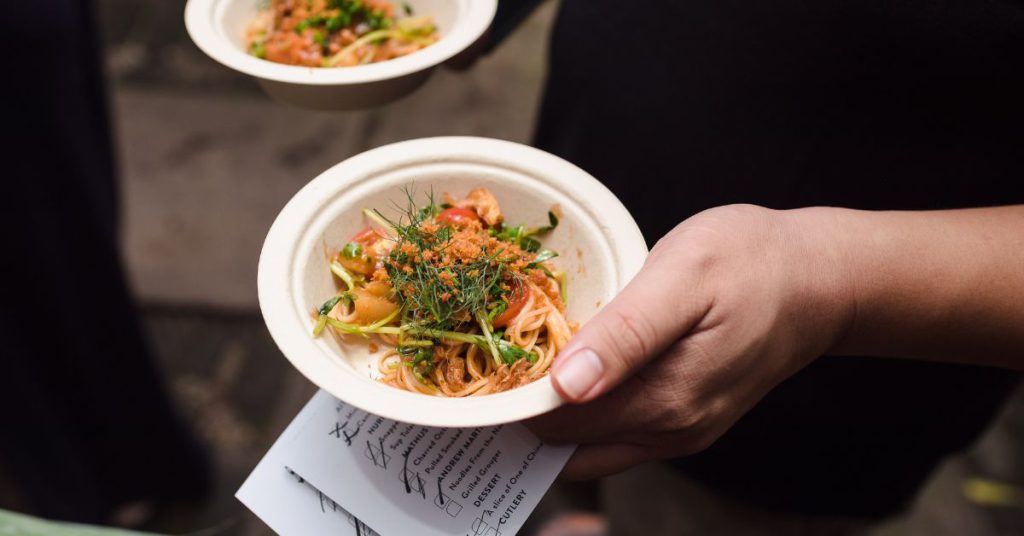 Darren Teoh also chimed in, "One of the most distinct changes I've noticed is the sense of camaraderie we are fostering within the local industry, reaching out to neighbouring countries."
He said that he also sees a deeper appreciation of people from various areas of the industry who are keen to discuss the current state and the future of food in the region, especially from the younger generation of food service professionals.
"Through this festival, we've created a platform that brings together chefs, growers, food historians, enthusiasts, and more," he said.
Hot trends in the industry
Curating issues that are relevant to the Southeast Asian culinary scene, Leisa said that topics include sourcing locally, food production, the mechanics of a sustainable kitchen, business tactics, and respect for culinary heritage, amongst others.
While the food festival won't exclusively cover these topics, the director shared that these are the subject matters fuelling them this year.
She further elaborated on a particular topic she knows well, which is sourcing locally.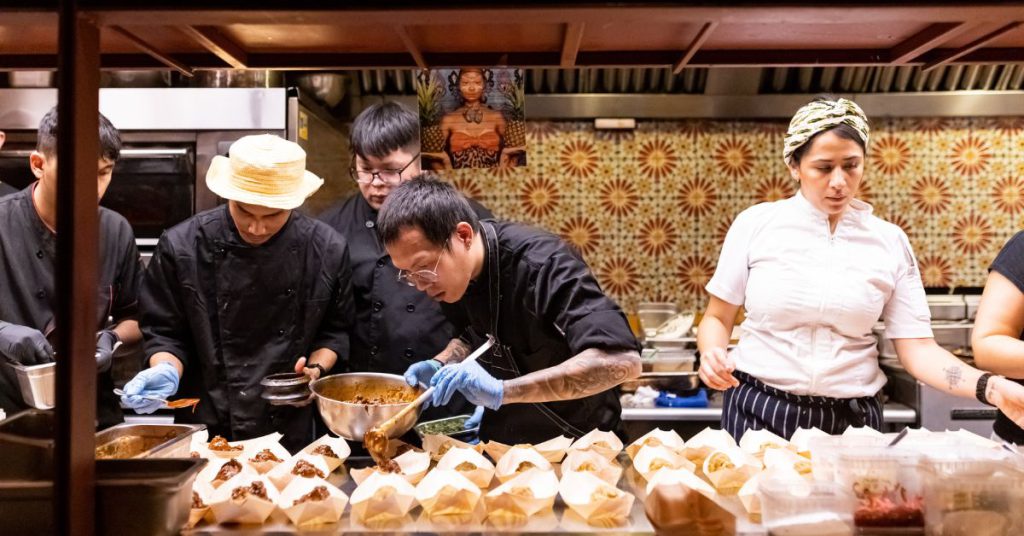 "Malaysia, for instance, can produce a lot. Places like Cameron Highlands have an almost year-round perfect temperature and the soil and people are capable of producing goods that are still air-flown in from Europe (at great cost to people's wallets and carbon miles)," Leisa pointed out.
She went on to explain that there are many exceptional producers and makers who are doing "all sorts of exciting things" locally, from rearing ducks to growing world-class chocolate. Leisa also pointed out that there are many young chefs exploring their culinary history here.
"The idea of Kita is to shine a spotlight on people in the vanguard of a new culinary identity emerging, and bring them to the fore," Leisa said.
From Kita to the world
Kita will be kicking off the tour in Kuching, Sarawak, on September 27, 2023, where there will be one dinner. There'll be five events in Penang and eight in Kuala Lumpur.
This year also marks the expansion of the festival's foray into Singapore, where it will host seven events.
Leisa shared that for their debut Weekender in Singapore, the team's friend Ivan Brehm curated the content, including dinner pairings and talks at Kita Conversations. Ivan is the chef-owner of the one-Michelin-starred restaurant Nouri.
"We feel Ivan's input gives a fresh and unique take, one which follows Kita's principles, but in a different light," she said.
For the dinners, ticket prices range from RM299 nett to RM1,100 nett in Malaysia, and S$118 nett to S$328 nett in Singapore.
Meanwhile, ticket prices for other events such as The Great Mezze (Penang), Big Sunday Barbecues (Singapore and KL), and Kita Conversations (Singapore and KL) have not yet been announced.
All tickets will be available for purchase on the food festival's website.
"It's difficult to say it will be better than last year, because last year was fantastic," Leisa mused. "Better is to say 2023 will be just as good as 2022, with a more refined experience for guests as we have ironed out a lot of the glitches."
Learn more about Kita Food Festival here.
Read other articles we've written about Malaysian startups here.
Featured Image Credit: Kita Food Festival