Back in 2020, we came across Fauzi (or more affectionately known as Pakcik #KopiKupi) and his car boot coffee business named #KopiKupi.
He was previously working as a General Manager Plantation in Papau Barat, Indonesia before the idea to start his own cafe came about. It was enticing, as the business would mean getting to live in his hometown of Malaysia again and spending more time with his family.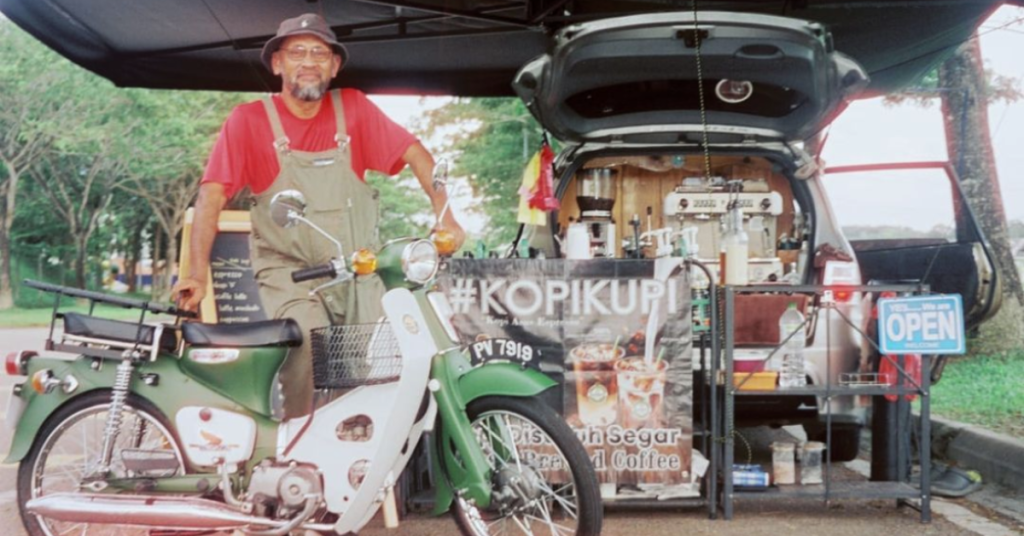 So he left his five-figure job for simpler days as a mobile cafe operator in Ulu Tiram, Johor.
Fast forward to some time later and his #KopiKupi brand has grown to include a permanent store in Sabak Bernam, Selangor, called #KopiKupi Kampung.
Curious about this expansion, we caught up with Fauzi to learn more about it.
From Johor to Selangor
Speaking to Vulcan Post, Fauzi shared that he never really thought of expanding the #KopiKupi brand this way.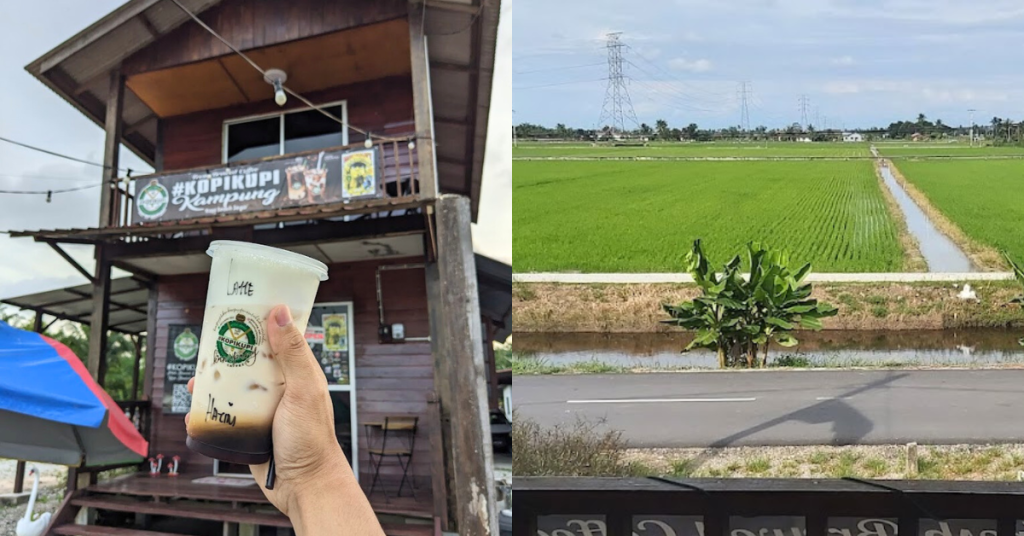 You see, the double-storey wooden building that #KopiKupi Kampung currently operates in is actually Fauzi's family retreat house for whenever he returns to his hometown. "Spg 3 Sungai Besar is my hometown and the house beside #KopiKupi Kampung is my mother's house," he told Vulcan Post.
But when the original #KopiKupi brand in Johor began growing in popularity, he noticed an opportunity to expand was there.
Hence, together with his family, they decided to launch #KopiKupi Kampung.
The outlet in Sabak Bernam offers more or less the same menu items as his mobile cafe. This includes caffe latte, macchiato, americano, and espresso. However, one difference is that the cafe located in Fauzi's family retreat house also serves up a variety of frappes.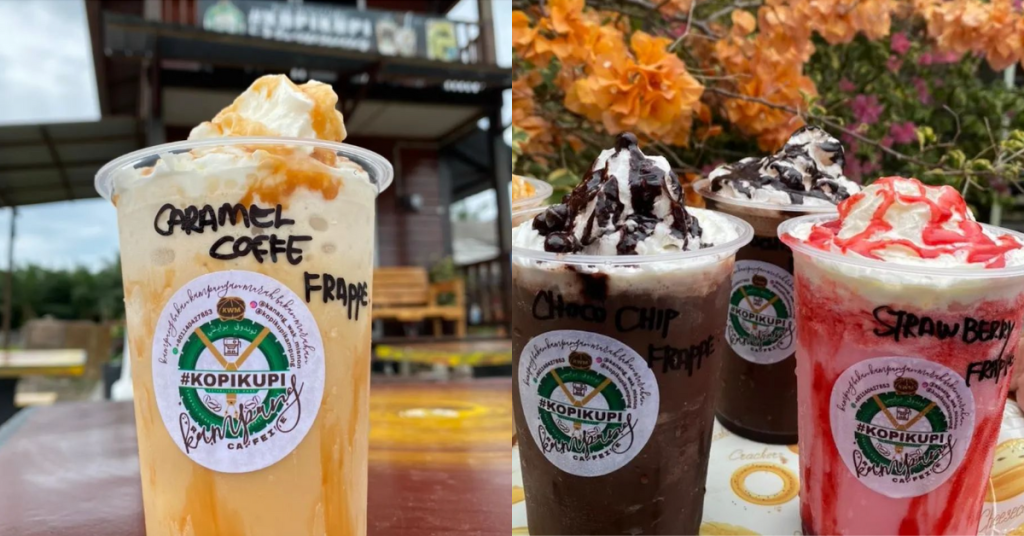 The founder reassured that the ingredients for the #KopiKupi Kampung coffee are the same as the ones at its Johor business. Dedicated to delivering quality goods, he actually roasts the coffee beans in Ulu Tiram and sends them to #KopiKupi Kampung every fortnight.
During an interview with FMT, Fauzi explained that the coffee beans he uses are from Brazil, Guatemala, Ethiopia, and India.
The beans are roasted at 219°C because he finds that the bitterness of the coffee isn't too overpowering at this temperature.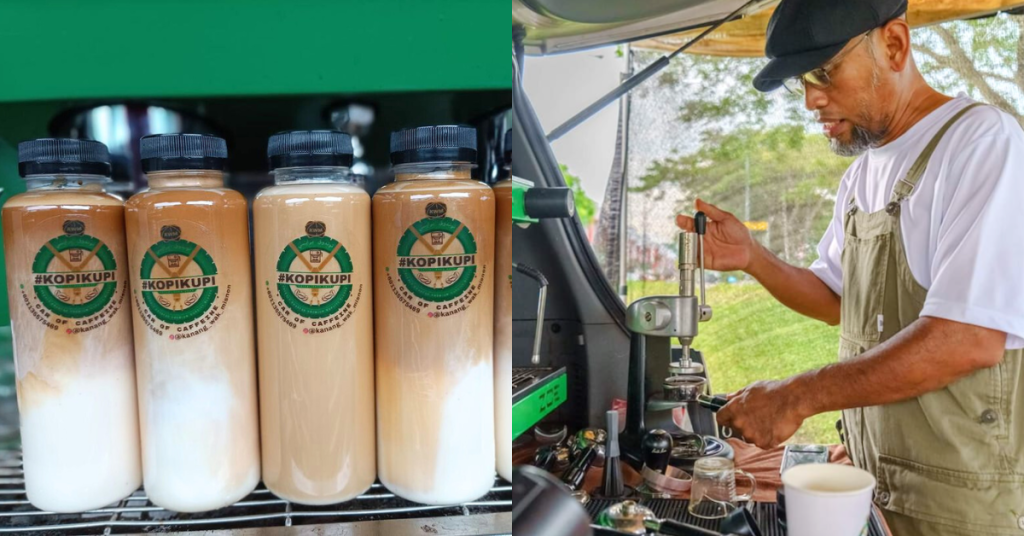 A cup of family love, please
"When we first started #KopiKupi Kampung, the response was totally out of our expectations," Fauzi expressed to us. Many people wanted to try it as the #KopiKupi brand had gained exposure and popularity on social media.
"But the vibe has slowed down because we are not a full-fledged cafe offering a variety of food or snacks," he said. "We just have good coffee so our customer range is a bit narrow. But still, we do have our own loyal followers."
Expanding more on this, he explained that #KopiKupi Kampung is being run by his sister and nephew. "It is my way of helping her in terms of financial support."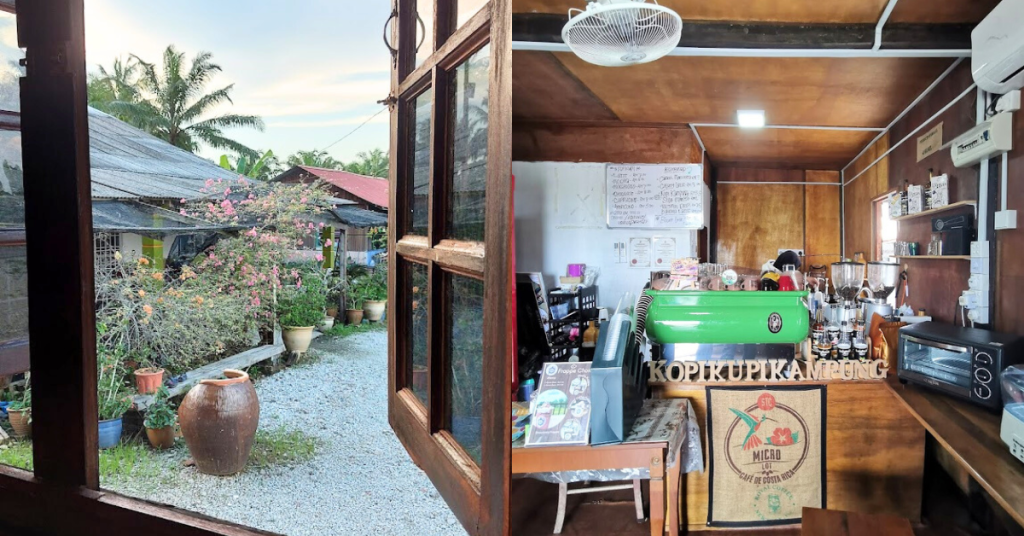 Speaking candidly to Vulcan Post, Fauzi said that his sister is a good cook, but she's also a dialysis patient who goes for treatment three times a week.
Frequently going in and out of health facilities for treatment can be a strain on oneself, and the National Health Service reports that fatigue is a common side effect of dialysis. As such, the brand only offers drinks without food or snacks.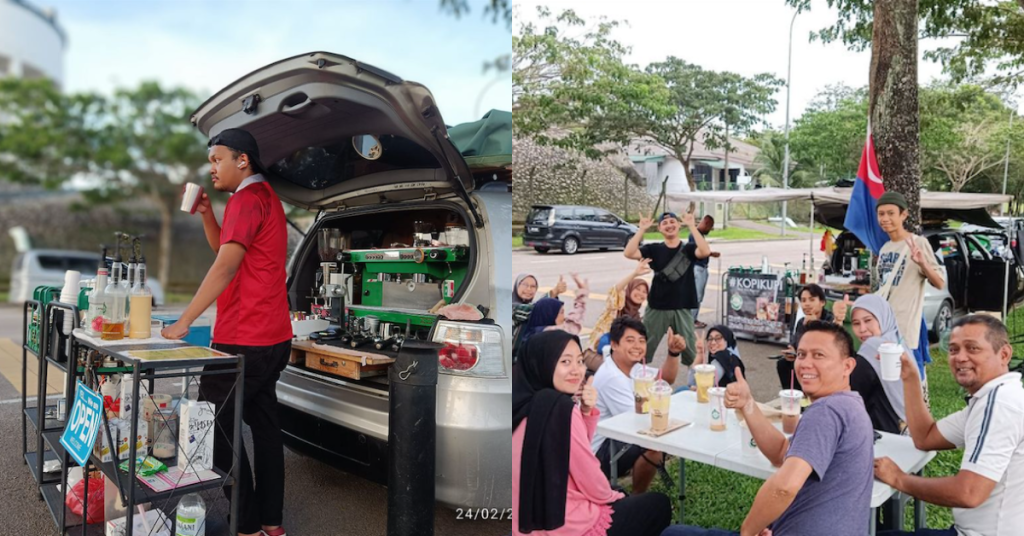 The initial target market for #KopiKupi Kampung is similar to that of the one in Johor—customers who want to try and explore freshly brewed espresso-based coffee.
While there isn't a shortage of local cafes and coffee businesses in Malaysia, the brand prides itself on serving good quality coffee at affordable prices. It's also one of the ways the #KopiKupi brand continues to set itself apart from others in the market.
"We focus on the quality of our products by using our own roasted coffee beans," he said. This includes the brand's own specialty coffee blend called #KopiKupi Arabica Blend 3 Benua.
As a result of offering good quality coffee, they've also managed to penetrate the market of coffee aficionados, Fauzi said.
This is just the beginning
When asked if there had been any moments where he felt like giving up on the #KopiKupi brand, Fauzi said that he loves what he's doing now. "There are ups and downs, but still, it is enough for us to get through and survive."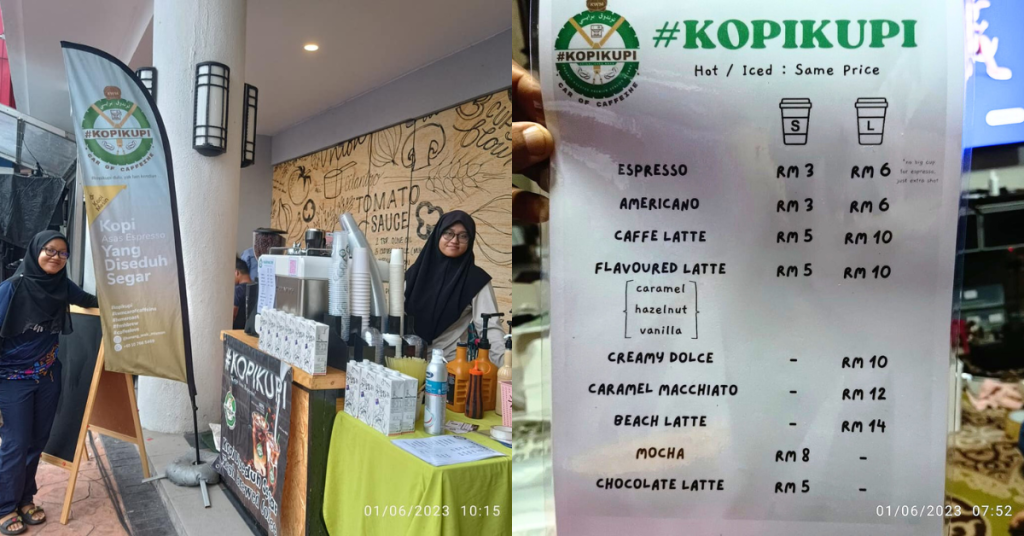 The founder also shared that his kids seem to be developing an interest in the business, with the eldest planning to replicate the #KopiKupi mobile coffee in Klang Valley as her part-time occupation.
As for the brand's future, the founder confided that he has plans to make it better. "But since this is more or less a family business, we will take it slow and steady, one by one but surely."
Currently, aside from the mobile coffee business in Johor (which he dubbed as "#KopiKupi KwM Car of Caffeine") and #KopiKupi Kampung, there's also Gerakan Gerabak #KopiKupi which operates from a food trailer.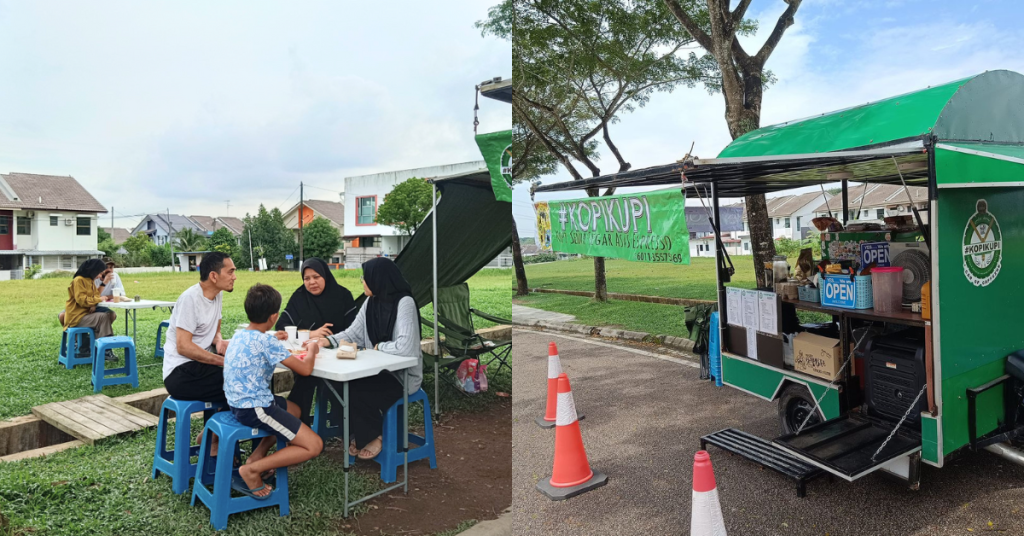 "We are planning to have #KopiKupi Kampung as a food court sort of business by providing outlets for other food vendors," Fauzi stated. One food court style he has in mind is the container style.
"As for the mobile business model, we will act as consultants or even as a joint-venture partner for anyone who wants to be involved in this coffee business by supplying appropriate equipment, such as coffee machines, coffee grinders, and generators for electricity."
With so many ideas and plans in the works, it seems that Fauzi and his #KopiKupi brand are not slowing down anytime soon.
Featured Image Credit: #KopiKupi