"If I could turn back the clock, I don't think there is anything I would have done differently. As back then, that was how the industry or scene was, and the market was not too ready for healthy and caffeine-free tea," Ciinndey Wong, the founder and CEO of Rhymba Hills confided in Vulcan Post.
"I still persisted as I knew that it was just a matter of time that the market would be ready. I wanted to be ahead of the curve, rather than following the curve of healthy beverages."
Her perseverance finally paid off as three of the brand's tea-like beverages (called herbal infusions) each received one star at the Great Taste Awards 2023 in the UK. You can earn up to three stars for a product.
Fun fact: The Great Taste Awards is described as the UK's largest and most trusted food and drink accreditation scheme. Another Malaysian brand we've covered that has won stars at the award is Raman Spice from Johor.
Having featured Rhymba Hills a few years ago, we caught up with the entrepreneur to learn more about the brand's current ventures and this new achievement.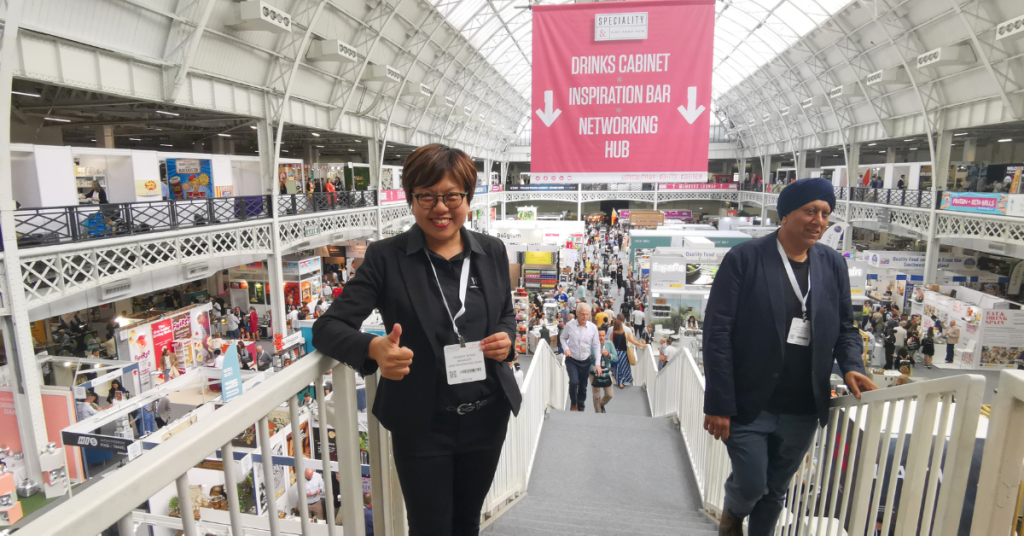 But first, what are herbal infusions?
Contrary to what you might think, herbal infusions are not exactly tea. This is because tea technically comes from the Camellia sinensis plant, and herbal infusions aren't sourced from that.
While infusion generally refers to the process of steeping plants or fruits in hot water, herbal infusions simply mean there aren't any Camellia sinensis leaves involved. As such, herbal infusions are typically caffeine-free.
You might already know of some herbal infusions, such as chamomile, lavender, and peppermint. But what Rhymba Hills focuses more on is Eastern infusions like ginger, lemongrass, and pandan.
Its catalogue includes beverages like its Ceylon Cinnamon Blend, Java Tea Blend, AntyOxy Blend, and Lemongrass Blend. Each of them is a mixture of various Eastern infusions and is packed in sachets of 10 (RM13.90) and 20 (RM26.90) per box.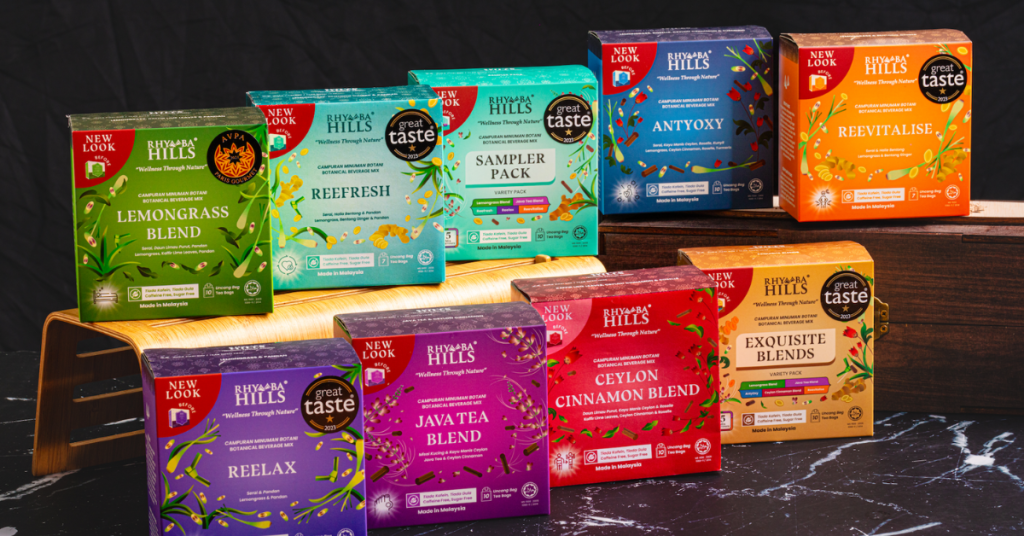 Based on its website, the brand's products can be found in certain outlets of stores like Village Grocer, Jaya Grocer, Ben's Independent Grocer, Whole Foods Express, and AEON, amongst others.
A small recap of the past
The idea to start Rhymba Hills came about after Ciinndey's own health struggles in the past. She used to be a part of one of the Big Four companies as an auditor and the workplace stress badly affected her.
"I became an emotional eater, my weight ballooned, and I had health issues. I was constantly sick, and my face was full of pimples. My self-esteem hit rock bottom due to my physical appearance. This went on for a few years until I realised that this is not how I want to lead my life."
In search of healthier ways to lose weight, she discovered caffeine-free drinks like lemongrass tea and began changing her lifestyle. This ranged from cutting out fast food and suppers, to exercising and consuming caffeine-free drinks.
"In nine months, I lost 18kg," she shared. But at the same time, she also realised that there weren't many options for infusion drinks in Malaysia. "It is always chamomile or peppermint for hot drinks."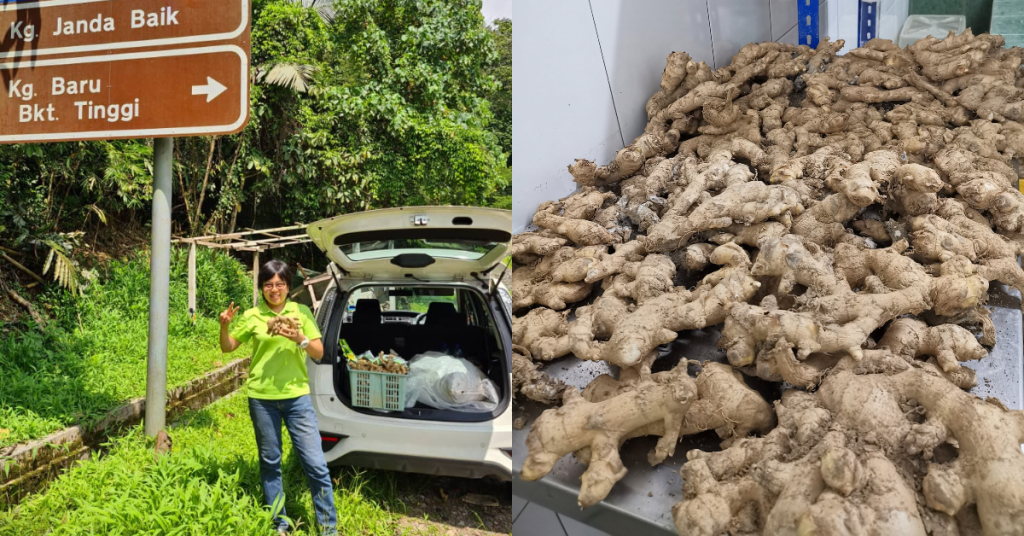 So she decided to launch Rhymba Hills as a way of filling the market gap for local sugar-free and caffeine-free tea.
"There is still a lot of work to be done"
"We technically started in 2014 as 2014 was the time that Ladang Sari International Sdn Bhd was established, having converted it from [being a] sole proprietor. So we deem that the brand started in 2014," Ciinndey stated.
But in terms of experience, the Rhymba Hills brand (which is under Ladang Sari International Sdn Bhd) has been around since 2011.
And in the decade or so of them being in business, the brand's consumers have changed from just those in the high-income bracket, to now mid-to-high income earners.
This shift was noticed by the brand after the pandemic. Ciinndey's theory is that COVID-19 has raised consumer awareness of the importance of health and wellness. "Consumers are more willing to shift part of their spending to invest in health and wellness products and ingredients."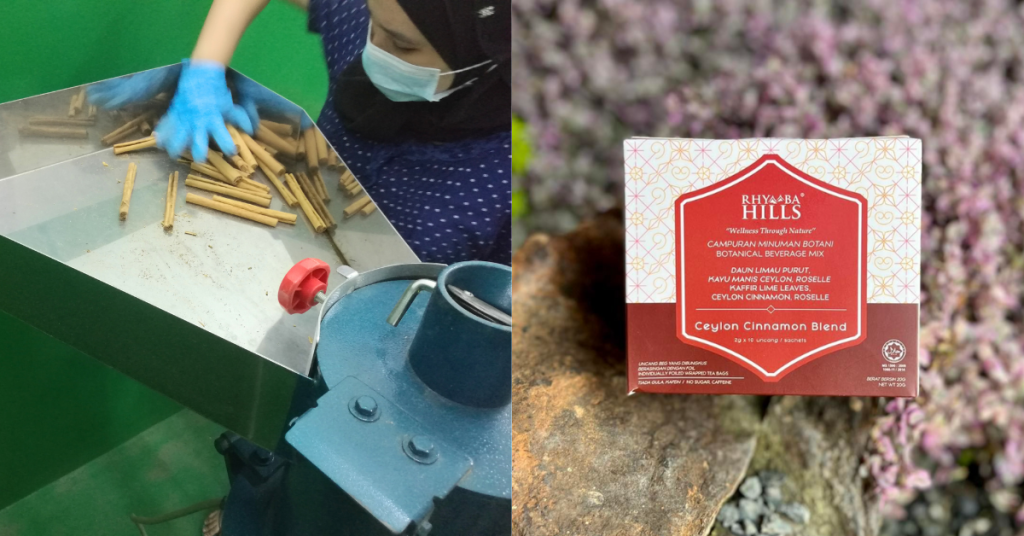 That said, she shared that the brand is still working very hard to create brand awareness. "We know that there is still a lot of work to be done. There are still a lot of consumers who are looking for caffeine-free and sugar-free beverages, but do not know that we exist," she said.
"Imported caffeine-free ingredients like chamomile, lavender, and peppermint have been around for a long time, and are well-marketed in terms of health benefits. But unfortunately, the health benefits of local ingredients are hardly marketed and [remain generally] unknown."
A difference between the domestic and international market
On that note, Ciinndey explained that the local market is very niche, "As most of the consumers in Malaysia prefer beverages with sugar and laden with flavouring."
The international market, on the other hand, seems to better appreciate Rhymba Hill's tea that's "100% natural and wholesome ingredients".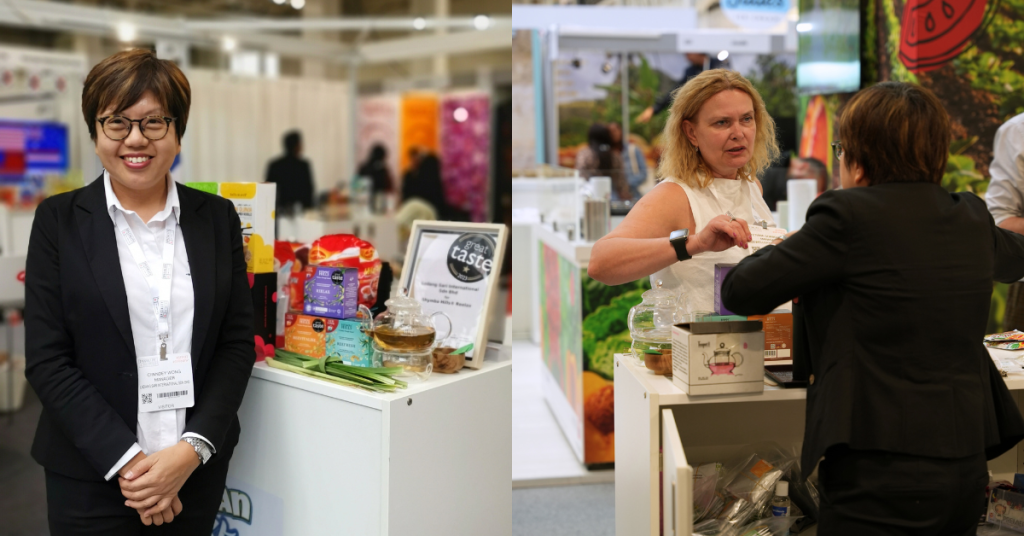 This is one of the reasons why the brand started participating in international gourmet awards. By doing so, Ciinndey and her team aim to validate Rhymba Hill's products and prove that they are on par with the other fine foods brands across the globe.
In fact, she proudly shared that the brand also received the AVPA Paris Gourmet Award in 2019 for its REELAX, REEVITALISE, and Lemongrass Blend.
"We are working towards more global sales, penetrating the UK and the US, as this award (the Great Taste Awards) is very well recognised in the UK," she said. "With the award, we made our debut appearance in the UK at the Specialty & Fine Food Fair on September 11 and 12, at Olympia, London."
"We are looking forward to connecting with distributors, wholesalers, and partners who are in the specialty and fine food space, and want to add in exotic or Asian ingredients into their current product range."
Moving forward, she envisions growth for the brand through the formation of partnerships with other parties that share their values. "Local, 100% natural and wholesome, and much aligned to sustainability," Ciinndey said.
Featured Image Credit: Rhymba Hills