[Written in partnership with ChargeSini, but the editorial team had full control over the content.]
As a local business in the electric vehicle (EV) industry, ChargeSini appears to inherently be a sustainable company. After all, EVs are regarded as eco-friendlier compared to gas vehicles, since they emit less carbon emissions.
With that in mind, you might think that a company providing EV charging stations like ChargeSini wouldn't have to really put in much effort to be considered an environmental, social, and governance (ESG)-compliant company.
Well, you'd be wrong. As elaborated in our explainer article, ESG is actually a framework used when assessing an organisation's practices and performances regarding not just sustainability, but also ethical factors.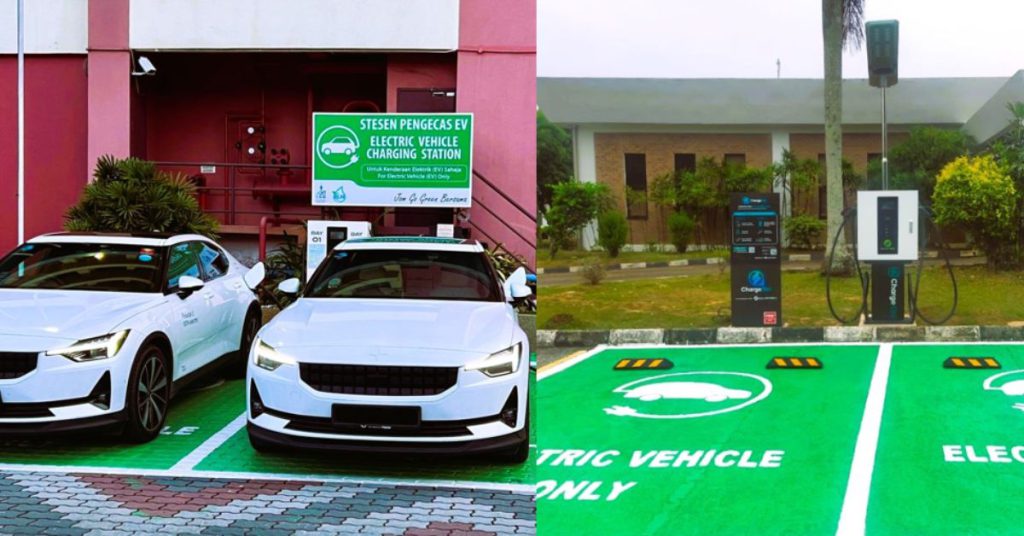 To understand how an eco-friendly company might tackle "S" and "G" factors, we asked ChargeSini what it does to fulfil the social and governance criteria.
Closing the gender gap
As ESG's social pillar is all about how human-to-human relationships within a company are managed, practices that fall under this include fair pay, a safe and healthy workplace, as well as equal employment opportunity.
"Let's think about the automotive industry," the ChargeSini team brought up. "When you think of an automobile mechanic, what gender first comes to mind?"
According to research by Deloitte in 2020, women comprise only a quarter of the automotive industry's workforce.
While the report uses statistics from the US, the gender gap exists in Malaysia too. Local startup Carsome reported in August 2022 that their female colleagues contribute close to 30% of its workforce, compared to 20% of the industry.
This disparity is something ChargeSini has recognised.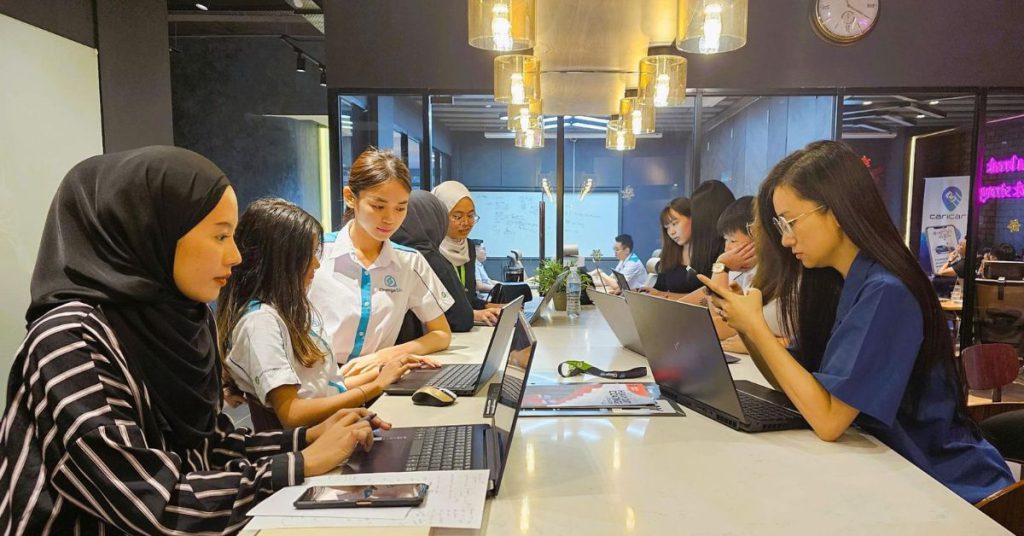 "One recurring concern we've heard from a specific segment of society, namely women, is why they have to interact with 10 men from the salesmen to mechanics and the operation team," the team shared with Vulcan Post. "Are there no women who are interested in working in the auto-mechanics field?"
A look at ChargeSini's workforce would show that this is not true. That said, ChargeSini has fully closed the gender gap as of yet, with its workforce comprising 18 women out of 50 employees, which is 36% of its staff.
According to the team, ChargeSini has been actively making a shift in this predominantly male industry to be a more inclusive and supportive environment.
This includes providing equal access to training, development, and leadership opportunities for women within the organisation. The team also aims to foster a culture of respect and inclusion where everyone feels valued and heard.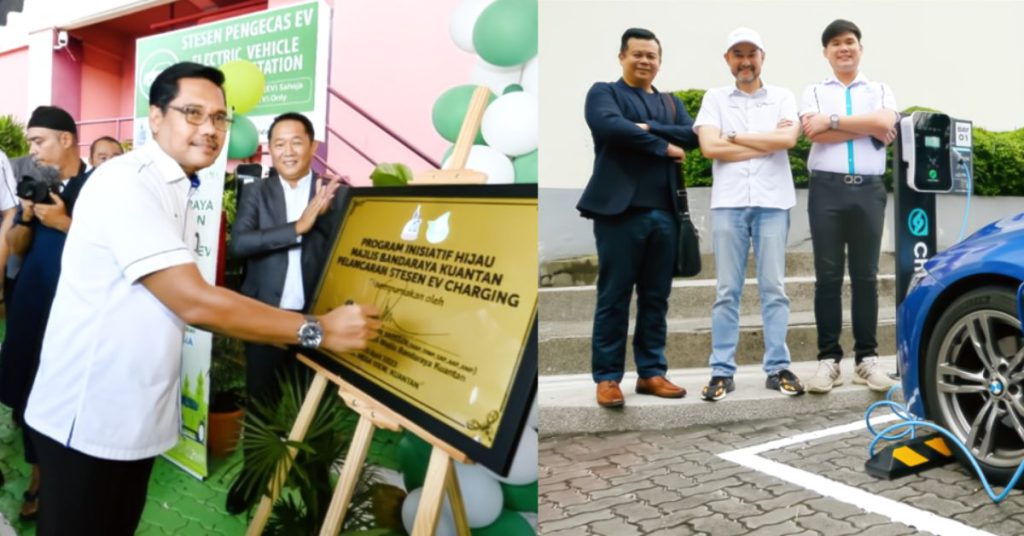 Another key factor under the social pillar is community engagement—something ChargeSini does on a daily basis by working with city councils such as Majlis Bandaraya Kuantan and Majlis Bandaraya Ipoh to develop EV infrastructure.
Being accountable in the bigger picture
In general, to ensure ESG practices are actually being implemented, strong commitment from a firm's leaders is needed.
The governance aspect in particular looks at these leaders and how they're managing the company. A company's governance refers to its internal system of practices, controls, and procedures.
Ethical business practices are also fundamental when it comes to this.
Holding itself accountable, ChargeSini has made the effort to not only attain relevant certifications from MyHIJAU, Malaysia's green recognition scheme, but also post the certificates on its website.
While this may also relate to the environmental pillar in ESG, the governance element is showcased through the startup's commitment to being transparent with its stakeholders.
Bringing an EV-olution
Of course, to truly be ESG-compliant requires continual efforts and commitment to these practices, not just a one-and-done thing.
For businesses that may be wondering why they should invest time and energy to pursue efforts under the social and governance pillar, it's simply because these things create value for the company too.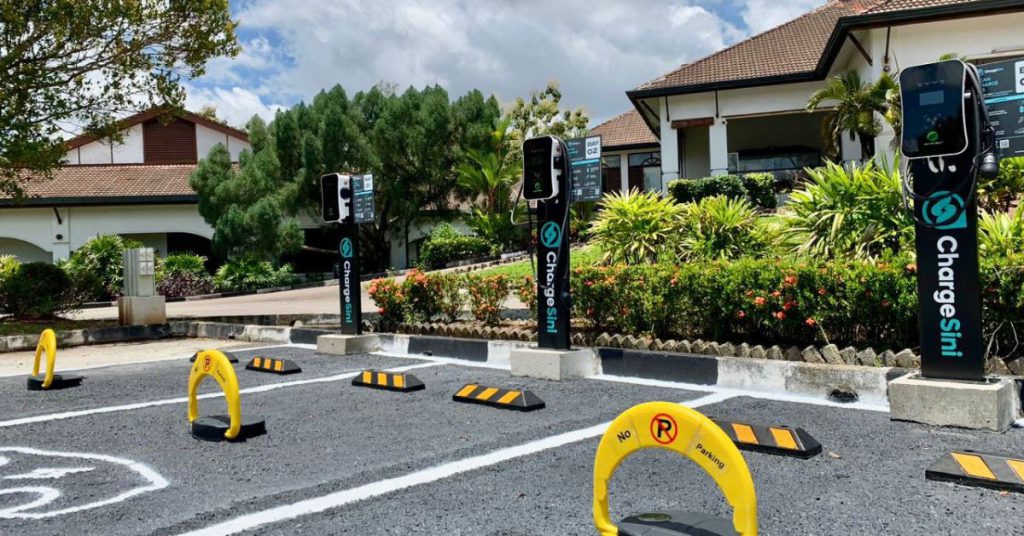 According to McKinsey, the social criteria can help build and foster the reputation of your business with people and institutions in the communities where you do business.
And governance is essential to ensure regulatory and legal compliance. Keeping a continual eye on governance-related issues could help reduce interventions and regulatory pressure.
As ChargeSini shared with Vulcan Post, "[These practices] not only generate income but also address socio-economic issues such as poverty reduction, ultimately bolstering Malaysia's economic prowess on a larger scale."
It is commendable to see how startups have been navigating ESG elements as it becomes increasingly important in our changing world.
While it may seem daunting to begin practicing ESG, there are many resources available. And as pointed out by startups we've spoken to that already practice ESG, it's not an all-or-nothing endeavor—it's okay to start small, one step at a time.
Featured Image Credit: ChargeSini