Food trucks have been around for quite some time in Malaysia, and there have been plenty of F&B entrepreneurs who have thrived on the business model.
But there are also several pain points that come with it.
To solve those pain points, Khairul, Syed, and Tawfique decided to launch TAPAK Urban Street Dining (TAPAK), a food truck park to make it easier for vendors and customers to enjoy street food.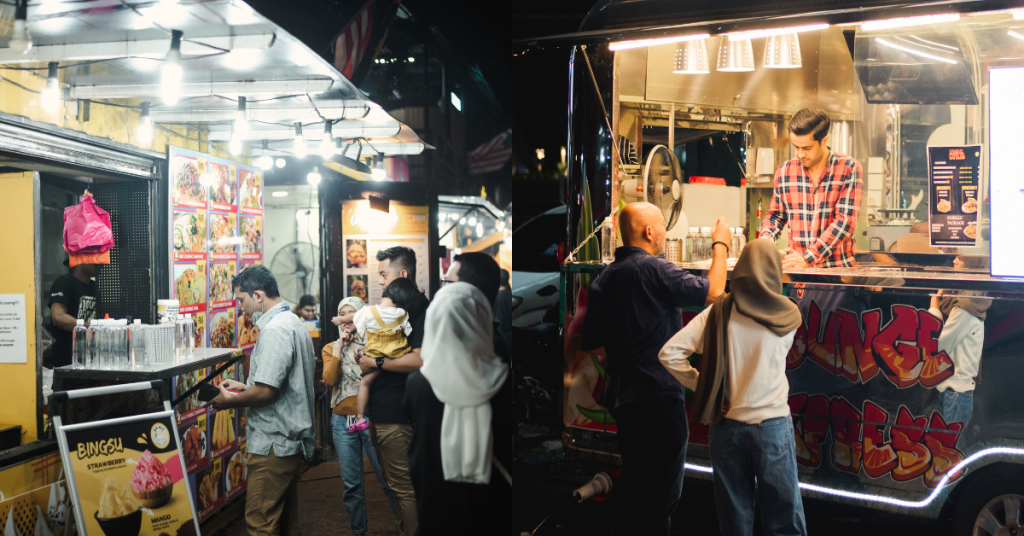 A solution for vendors and customers
Speaking to the team from TAPAK I learnt that while food trucks appear easy to start, it can be difficult for the operators to keep their businesses running.
Co-founder Khairul, who has operated a food truck business himself in the past, discovered that food trucks in KL faced a big problem.
They would get fines for illegally parking at roadsides to operate their businesses. But why would they put themselves at risk like this in the first place?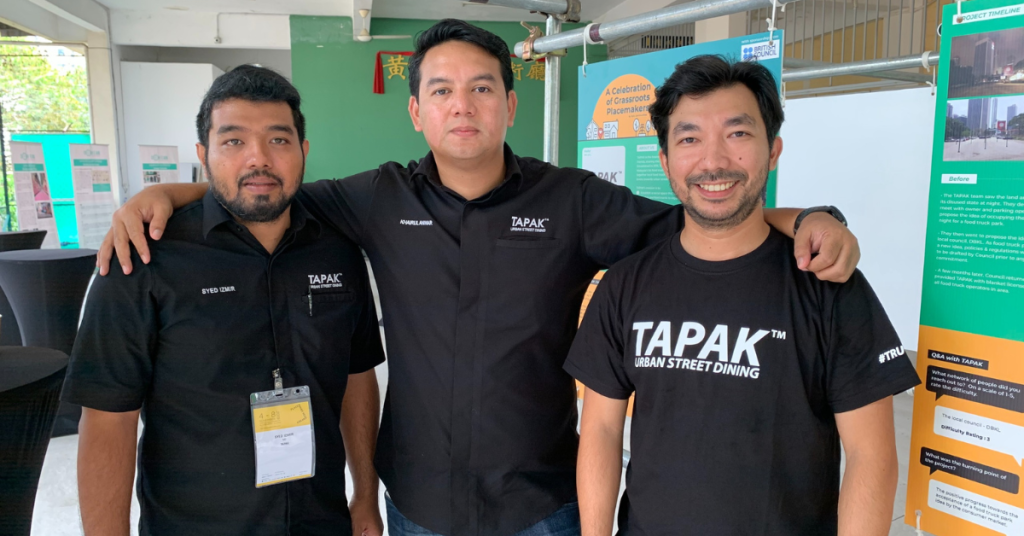 The TAPAK team said that it was because there was no designated area for food trucks to operate at back then. Plus, there were no policies governing the food truck industry.
Wracking his brain with his schoolmates Syed and Tawfique, the trio came up with a solution—a food truck park.
For their food truck park to work, they planned to apply for an umbrella permit that other food truck vendors could join. And to gauge the market's interest and concerns, they conducted interview sessions and town halls with potential food truck operators.
"We spent a lot of time researching the market and developing a business plan," they told us. "This helped us to get feedback from potential customers and to fine-tune our concept."
As such, it took about a year for TAPAK to turn from an idea into a tangible reality.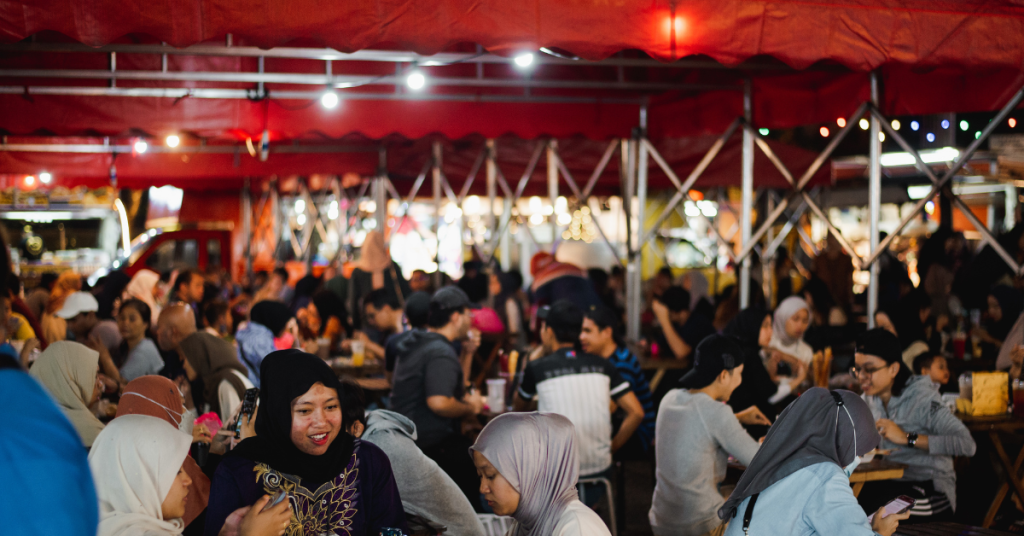 More outlets to come in the next months
That was in 2016.
It's been about seven years since then and TAPAK currently has six outlets in operation at the time of writing—KLCC, Stadium KL, Cyberjaya, Shah Alam, PJ City, and Subang Jaya.
But before this, there used to be a few more of their urban dining outlets, such as the ones at Amcorp Mall and TTDI.
To this, the brand's Head of Marketing, Luqman Mohd Radzi explained that the two aforementioned outlets were closed due to a number of factors, such as a lack of foot traffic and the high cost of rent.
However, this doesn't seem to deter the brand. The three founders actually told us that they might open another three more within the next 12 months.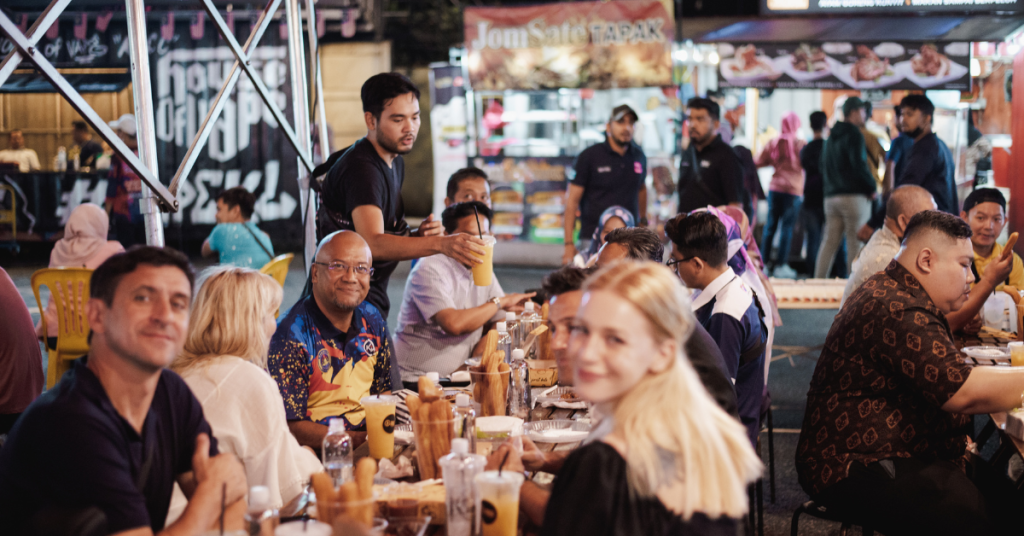 These places would ideally fulfil aspects that TAPAK looks into, such as the availability of a suitable dining space, the demographics of the area, and the potential for foot traffic. These are key factors that would determine the success of the outlet.
It's all about providing choices
As with most other businesses in Malaysia and throughout the world, the pandemic had a significant impact on TAPAK. Particularly, in terms of its expansion plans.
"We were forced to close some outlets and to postpone the opening of others," Luqman confided. "However, we were able to learn a lot from the pandemic." This includes finding ways of adapting the business to the changing times and ways to enhance their marketing creativity.
In recent years, there has also been a rise in the popularity of food parks, with brands like LepaKing and MERUport popping up, seeking to provide diners with different experiences. And of course, there are the usual neighbourhood food courts built on a similar concept.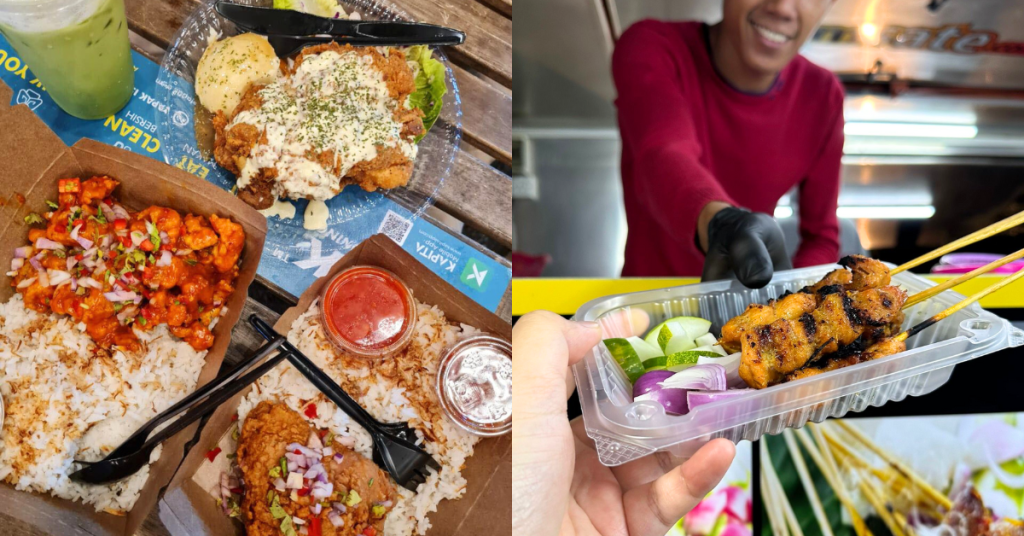 That said, TAPAK believes that its variety in food offerings and unique atmosphere are distinguishing features that help the brand stand out.
"We actively ensure that there is a mix of different cuisines at our outlets. This is important to us because we want to offer our customers a variety of options to choose from."
From local Malaysian favourites to international cuisine, TAPAK's goal is to give customers a good array of choices. In turn, this supports the brand in its quest of appealing to a wider audience.
The food truck park operators also play host to different events and activities, which helps to create an entertaining and lively atmosphere for diners.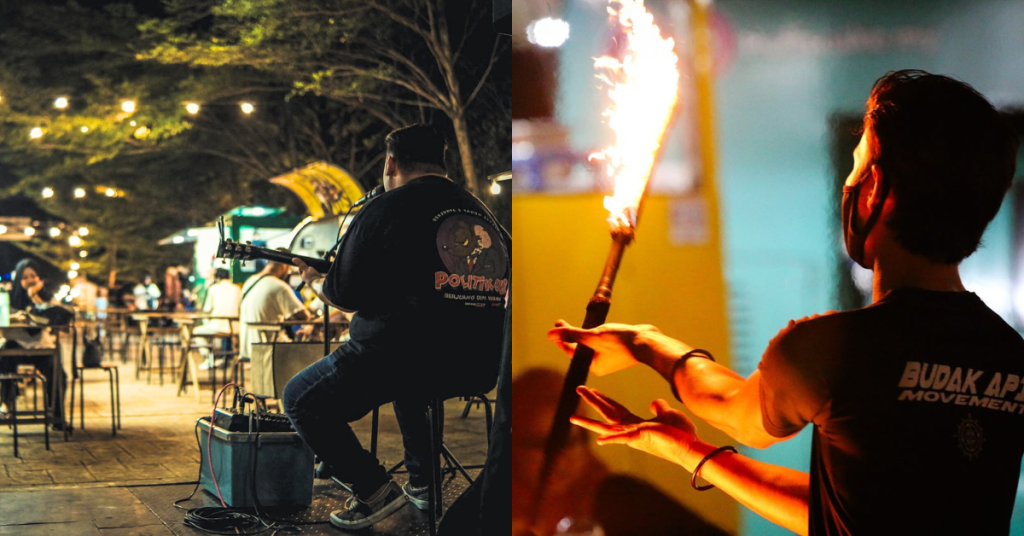 One way to boost the local economy
But beyond building a space that customers will love, something that's more personal to the brand is its commitment to supporting local businesses.
"We work with a number of local food trucks and vendors, and we are always looking for new ways to partner with local businesses. This helps to boost the local economy and it also gives our customers the opportunity to try new and exciting food from local vendors," the founders shared.
While TAPAK's founders declined to divulge much about their future plans, they're welcoming existing and new food truck vendors to any one of their outlets. To request for a spot, interested parties can apply through their KAPITA app for vendors.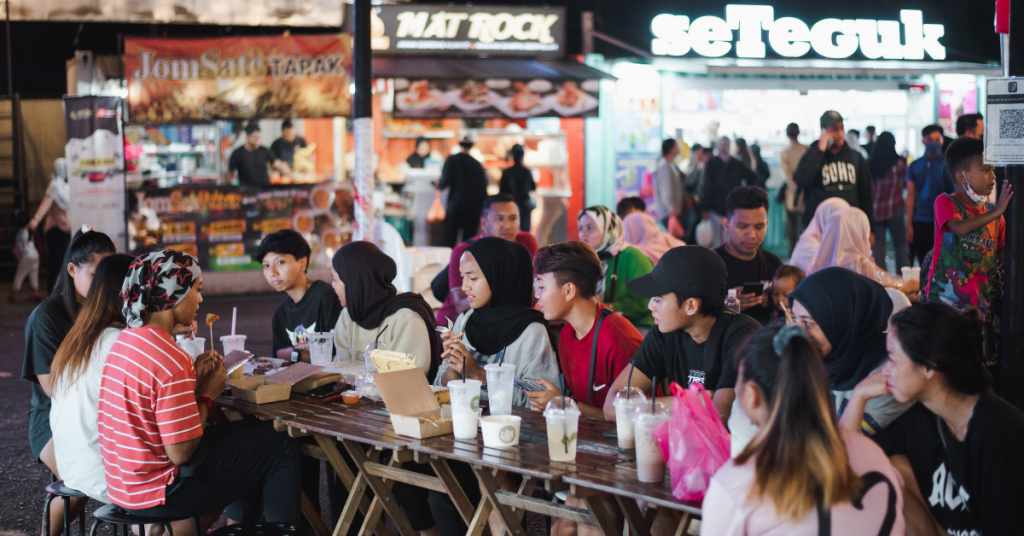 As mentioned by Nadeem Battla, the CEO of World Food Trucks in the US, food truck parks offer a supportive environment to small business owners in a number of ways.
Before heavily investing in expensive brick-and-mortar establishments, local F&B entrepreneurs can first test their concepts, refine their menus, and build a loyal customer base with food trucks.
With players like TAPAK empowering food truck vendors with their own safe space to operate and serve customers, I believe the food truck scene in Malaysia will grow bigger in time.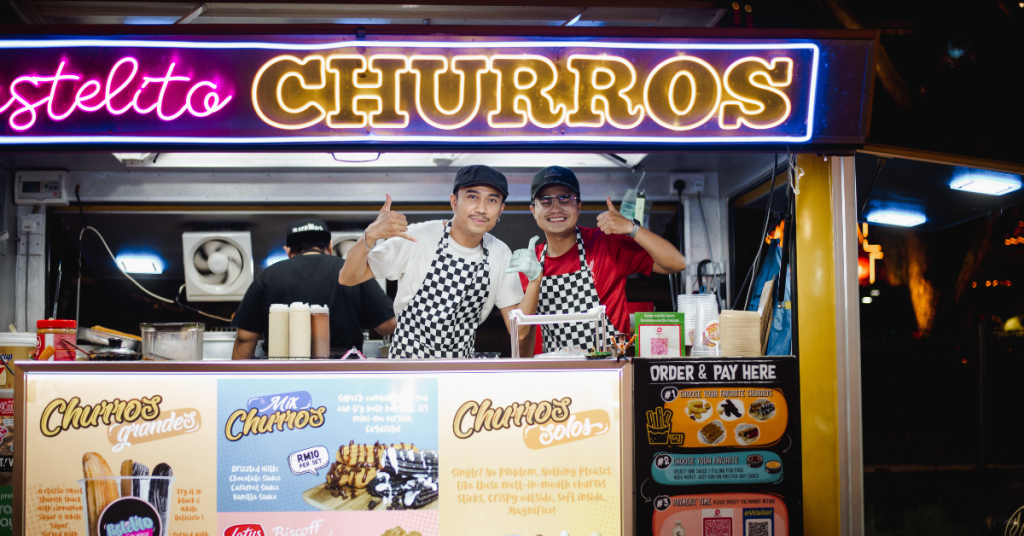 Learn more about TAPAK Urban Street Dining here.
Read articles we've written about Malaysian startups here.
Featured Image Credit: TAPAK Urban Street Dining