After a four-year hiatus, Artbox Malaysia returns to Sunway Pyramid's outdoor car park with an "Arcadia" theme. Its press release stated that this specially curated third edition celebrates the infinite variety of the arts.
Happening on two consecutive weekends (November 10 to 12, 2023 and November 17 to 19, 2023), visitors can enjoy the space and its offerings from 3PM to 11PM.
As with previous years, Artbox Malaysia 2023 incorporates the brand's five key pillars to offer visitors a well-rounded experience—art, experiential activities, food, music, and retail.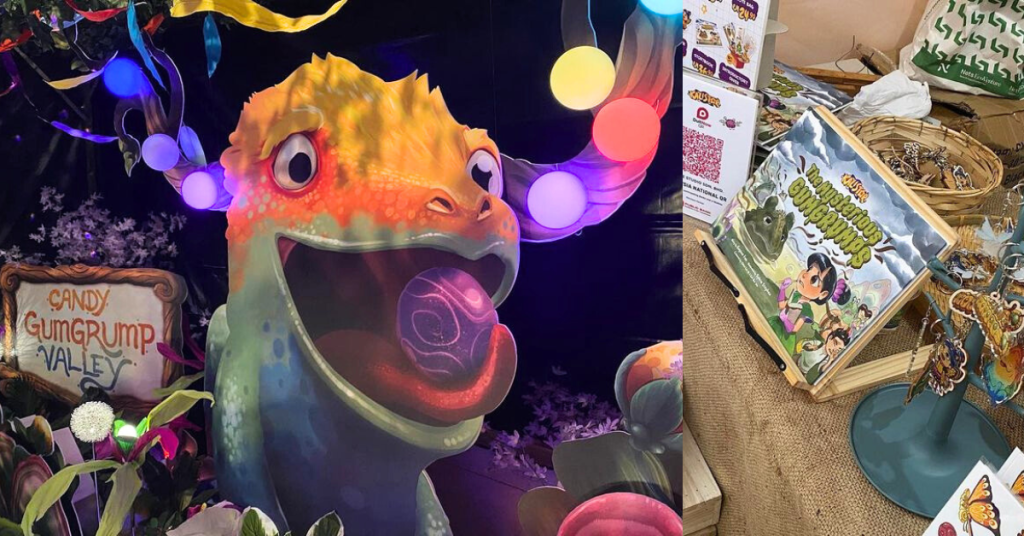 Experience engaging activities
Tucked in one corner is the Arcadia Tunnel, a 30ft walkthrough that serves as an immersive showcase of Malaysian 3D animation house Circle Studio's storybook called "The Mysterious Gumgrumps". There, visitors will experience the story's fictional world filled with child-friendly activities.
As an incentive, participants who successfully complete these activities will receive merchandise and special giveaways. This includes keychains, stickers, notepads that can be collected at the adjoining Kalistar booth.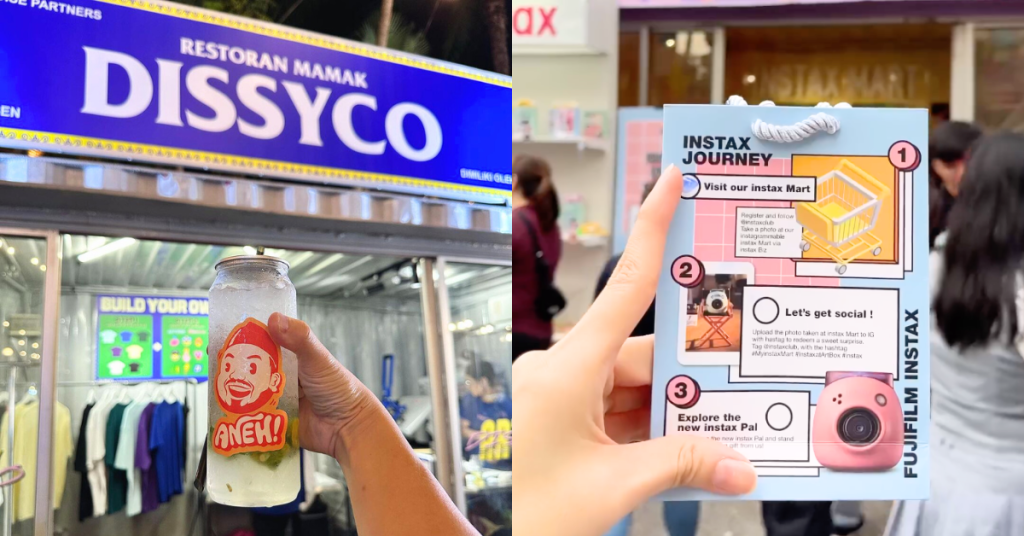 Aside from those, you can visit Fujifilm's (an official partner) instax Mart to experience the brand new instax Pal and receive freebies. You could also look into customising T-shirts at Dissy.co's (Artbox's official merchandise partner) booth near the entrance. 
There will be a prize redemption activation activity too, where users complete tasks online and offline to redeem points. 
Get entertained with art and music
On a more artistic note, this year's edition of Artbox Malaysia features various forms of artworks. This includes art murals by Malaysian artists and "Hereafter", an art installation exploring different with interactive elements and illusions, along with performances from local talents.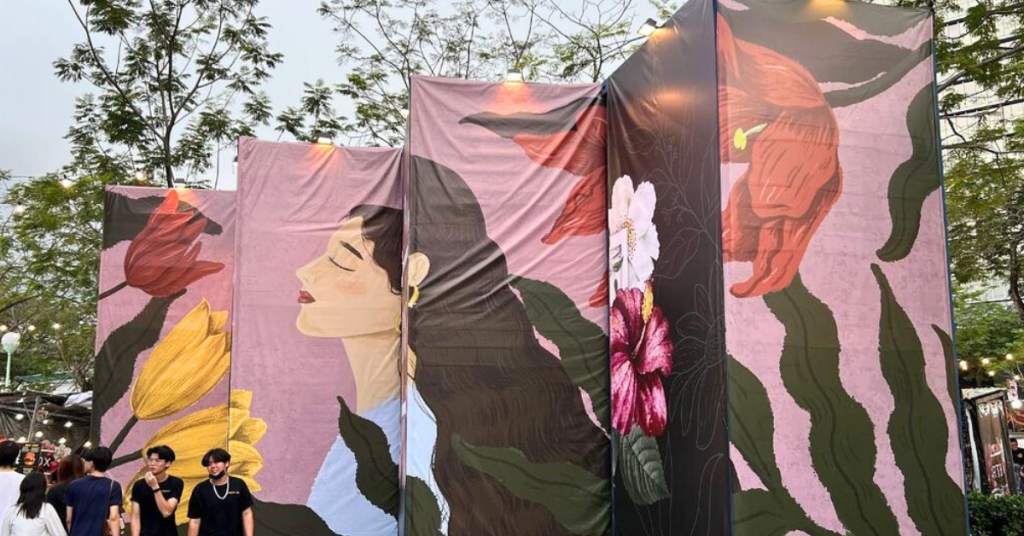 Food and retail offerings
And of course, Artbox Malaysia isn't complete without its wide range of culinary treats on offer. Taking into account Malaysia's demography, the event has both Muslim-friendly and non-halal F&B vendors.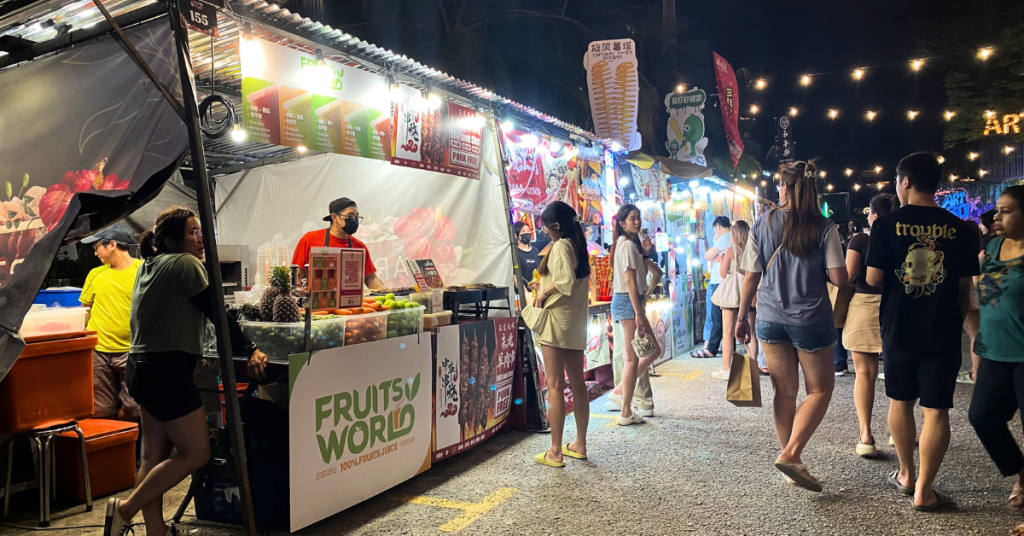 Some local names you could find are JONETZ by Don Don Donki, Dao, The Bao Guys, Nachoslah and Lily's Homemade Sausages. Though, do keep a lookout for those that travelled from abroad like Thailand to provide visitors with more gastronomic experiences.
Retail-wise, you'll find a wide array of vendors selling clothes, accessories, jewellery, bags, candles, and even temporary tattoos. This includes brands like Candle Fu and Bangkok Rag Cie from Thailand, as well Singapore's HeyCyann and Malaysia's Azloft.
A commitment to showcase diverse art forms
For those that don't know, Artbox Malaysia is organised by Singapore's Invade, Malaysia's Ad-nology Labs, and Thailand's Artbox. To learn more about the third edition of this annual container-styled arts and market space, we talked to Kent Teo (founder and CEO of Invade) and Ken Chai (founder and managing director of Ad-nology Labs).
The pandemic understandably halted their plans for several years, but by the end of last year, it felt like most of the world had moved on as normal.
However, no Artbox was held yet as Teo and Chai shared that there were still some movement restrictions, be it within Malaysia or elsewhere in Southeast Asia. Plus there were some emerging brands from overseas that wanted to be a part of the event. "So we waited for a more comfortable time to gather everyone back together," they said.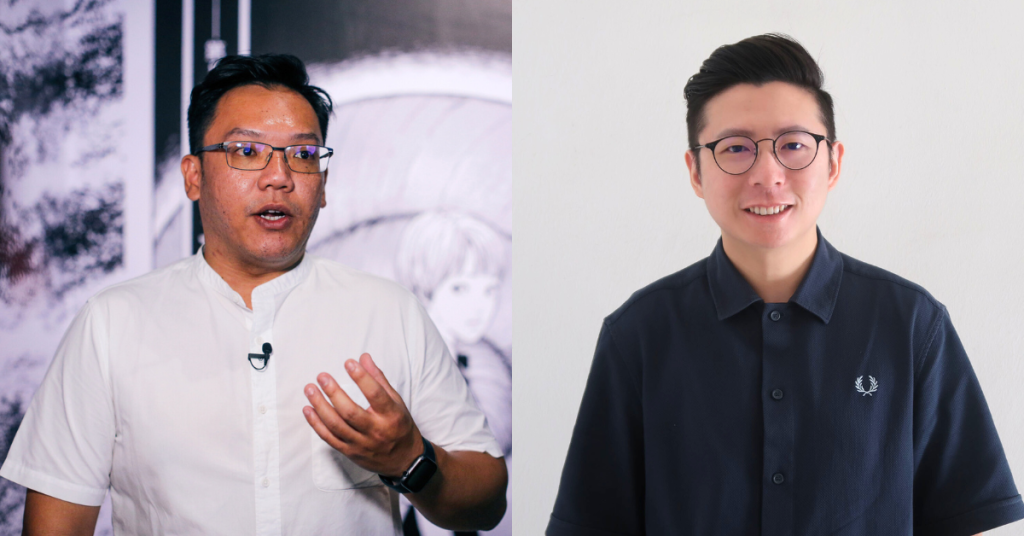 Coming from a retail and experiential marketing background respectively, they shared that the goal of Artbox Malaysia is to create immersive and unforgettable experiences.
"When we conceptualised Artbox, we wanted the name to embody our unwavering commitment to curate and showcase an extensive and diverse array of art forms within a defined, yet creatively limitless space."
To them, the name makes one think of a box that serves as a symbolic container for artistic expressions of all kinds. Specifically, the range of art forms from the visual arts of handmade products and installations, to culinary arts with delectable treats.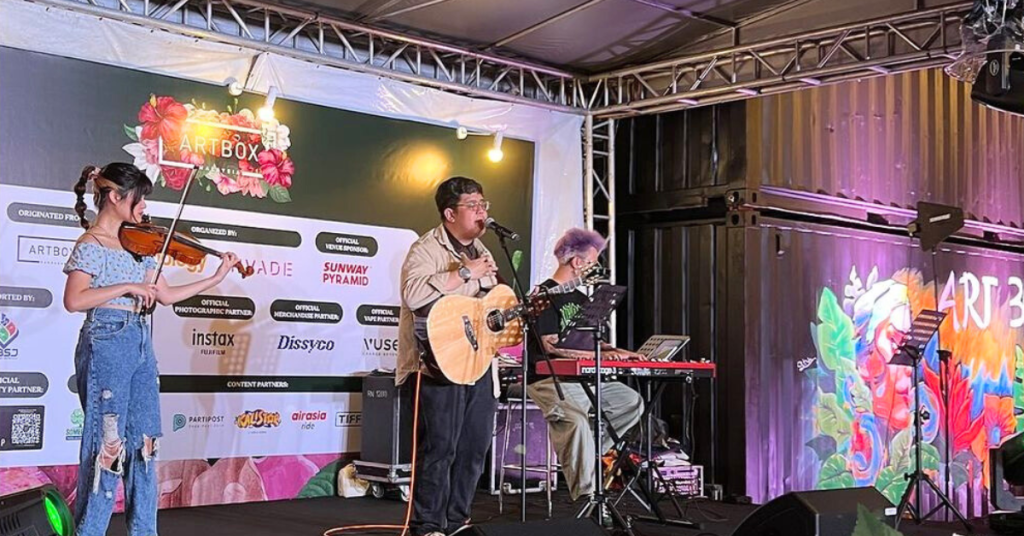 "In this way, Artbox encapsulates our vision of creating a dynamic and immersive platform where creativity knows no bounds," Teo and Chai explained.
As for how Artbox Malaysia has evolved compared to its last edition in 2019, Chai stated that it has grown beyond being just an event. Instead, it's now a movement connecting creatives, artists, and entrepreneurs from all walks of life.
During its hiatus, the team was hard at work reimagining the Artbox Malaysia experience to transport visitors into a world of mystique. So you'll notice that the brand has a greater emphasis on its five key pillars this year to match the post-pandemic shift in consumer demand.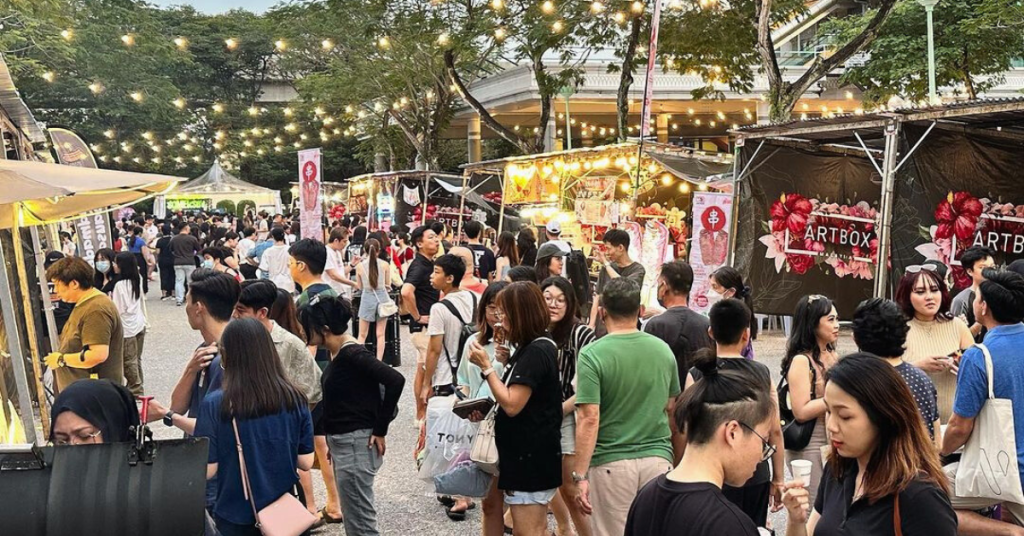 To offer something for everyone
Elaborating on this, Chai shared with us that people now look beyond traditional art exhibitions. "The pandemic has underscored the importance of physical events delivering truly unique and rewarding encounters. Attendees are becoming more discerning, seeking experiences that not only entertain but also engage them on various levels." 
At the same time, the events need to appeal to a wide and diverse audience, offering something for everyone. In this way, Teo believes that Artbox Malaysia has achieved this balance.
But of course, consumer preferences are always changing, which is why he advised that flexibility and adaptability are non-negotiables. "It's about staying responsive to the evolving landscape and being prepared to adjust the event's offerings to meet the audience's expectations."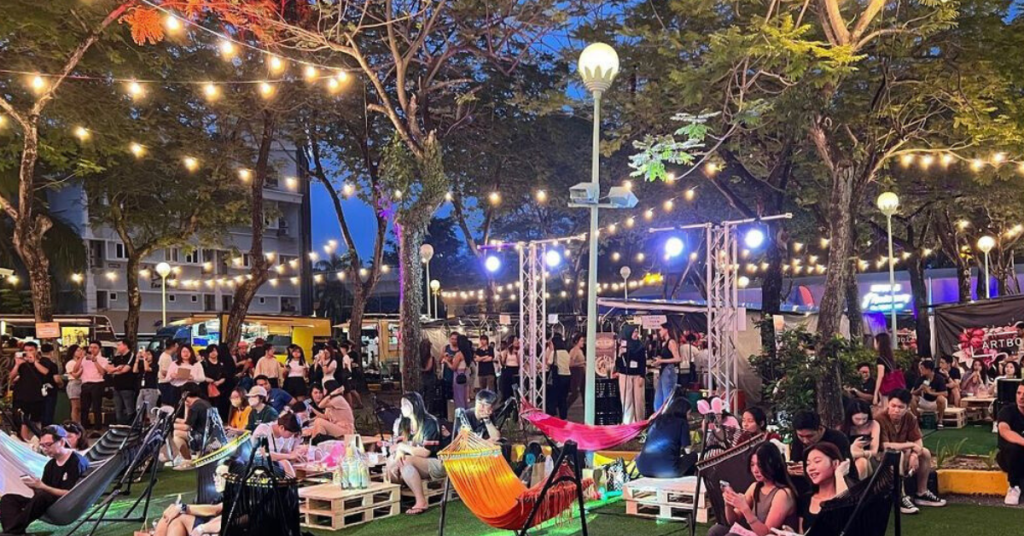 As for Artbox Malaysia's future plans, Teo and Chai divulged that they would possibly look into expansion in various ways. This includes scaling up the size and frequency, and also potentially covering a broader geographical area.
"The goal here is to reach a wider audience and provide more opportunities for artists and creative minds to showcase their work," they stated.
Additionally, the brand aims to delve deeper into the artistic scene. This could be done by incorporating more fine arts (like exhibitions and galleries) and collaborating with artists to create unique installations. 
These efforts would contribute to making Artbox Malaysia a cultural hub celebrating artistry in all its forms.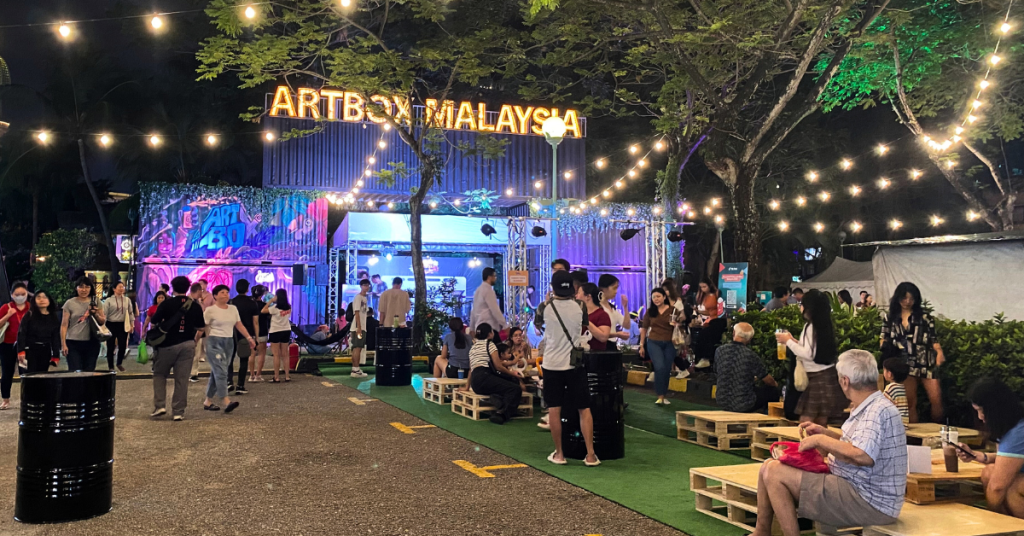 If you're looking to visit this weekend, we recommend bringing along an umbrella as the weather is becoming unpredictable. Otherwise, it's advisable to attend the event space earlier in the day before it rains at night, which can limit your exploration of the place.
To have a less stressful time, you should top-up your Touch 'n Go eWallet beforehand as some vendors only accept this form of online payment. Though, I would personally recommend having cash on hand as a backup plan.
Parking can be a hassle, so it might be best to take public transport to the venue. The nearest one is Rapid KL's BRT line, where you stop at the Sunway Lagoon station. It's just a short 2-minute walk to Artbox Malaysia from there.
Featured Image Credit: Vulcan Post