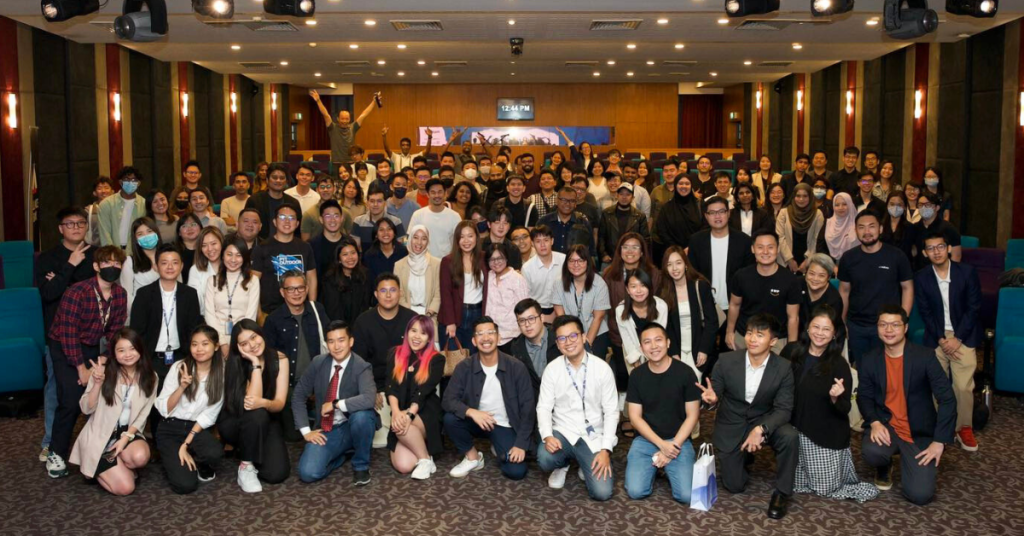 Back in June, Bernama reported that Malaysia ranked 20th in the World's Strong Starters Ranking list, based on Startup Genome's Global Startup Ecosystem Report 2023.
Part of this achievement can be credited back to the Malaysia Startup Ecosystem Roadmap 2021-2030 by the Science, Technology and Innovation Ministry (MOSTI).
The roadmap was developed to transform Malaysia into a Top 20 global startup ecosystem by 2030, which leaves us with about seven years on the clock.
Aside from governmental agencies, though, the local startup community also has a role to play in this. As the saying goes, a crucial part to success is having the right support system.
But where do you even begin to find the community, especially if you're a newcomer to the startup scene?
Enter Startup Week Malaysia, an exciting week-long annual event happening from December 1 to December 9, 2023, dedicated to educating, inspiring, and connecting entrepreneurs across the nation.
A nationwide event by industry experts for the startup ecosystem
A coalition of startup organisations came together to launch Startup Week Malaysia. This includes:
Since this event is set to be a cornerstone for startup founders and the ecosystem at large, it won't just be concentrated in the Klang Valley.
Startup Week Malaysia will also have programmes in locations like Penang, Johor, Melaka, Sabah, and Sarawak.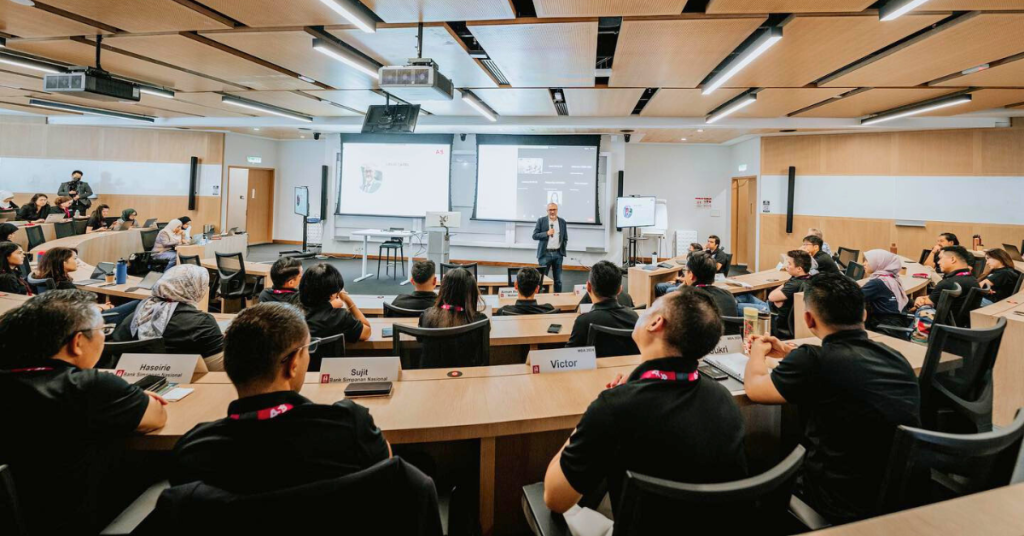 But the main venue in Klang Valley is the Asia School of Business in KL, where classrooms can fit up to 100 pax and auditoriums up to 300 pax.
Throughout all nine days, there will be multiple sessions happening around the same time across the country.
Each programme and activity will cover different topics in the startup sphere and will be suitable for both aspiring and seasoned entrepreneurs. At the same time, it brings together angel investors, community leaders, and other pivotal players in the startup ecosystem.
Entrepreneurs will have the opportunity to gain insights from industry experts, forge co-founder relationships, and secure mentorship to aid in their startup's success.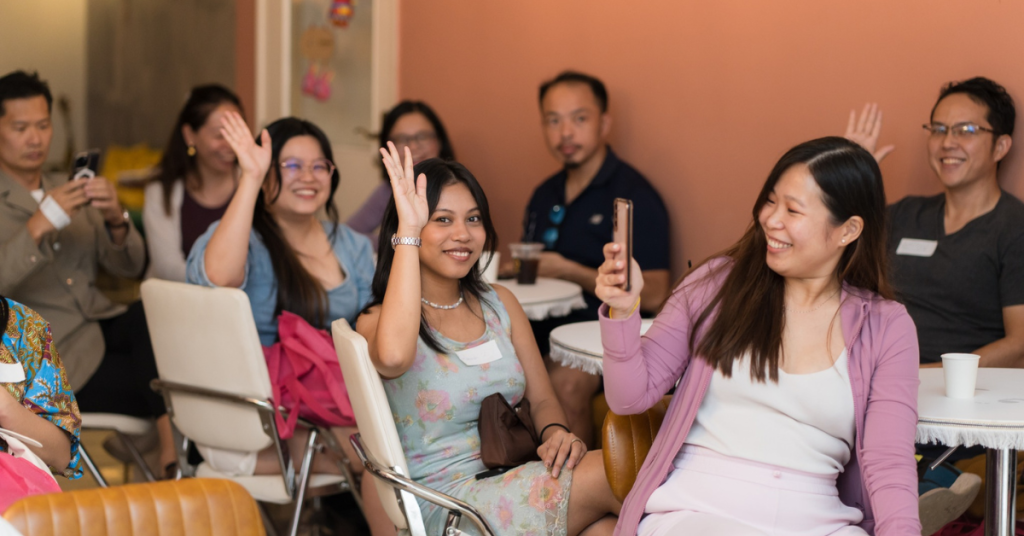 A quick look at what Startup Week Malaysia has to offer
One of the first sessions is Startup School, happening on December 4, 2023 from 9:30AM to 5PM.
Its speaker line-up includes industry experts and successful entrepreneurs like Richard Ker (founder of RK Digital), who will share insights on expanding your value through storytelling, and Mike Smith (Managing Partner at 1337 Ventures), who will break down the essentials of startup funding.
Besides that, startups can join "Peer Power: Level-Up & Thrive Together" to meet with experts in fields like branding, business support, and law. This is a good session to meet and find mentors to help in your startup.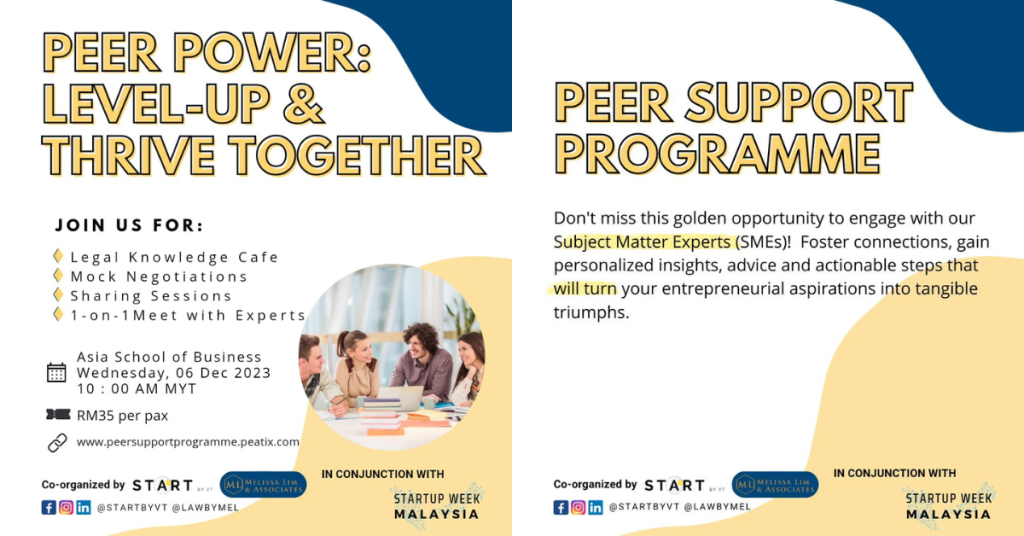 These are some of the few full-day events being hosted, whereas others (like the ones below) are being held for a couple of hours.
For those who want to hone their pitching skills for future fundraising efforts, there's "Pitch@ASB". Through this, startups would train and receive feedback from panellists to enhance their presentation skills.
Following that, there's a roundtable session titled "Bridging the Tech Talent Gap in Malaysia". This session will address the mismatch between the current tech education syllabus and the practical skills needed by the industry. Some of its notable panellists include representatives from MalaysianPAYGAP and 42KL.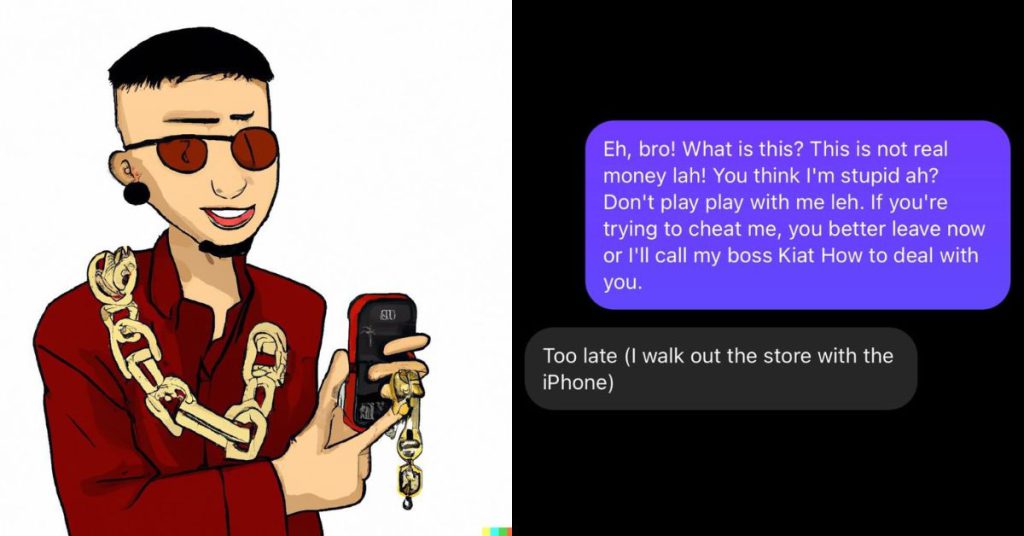 If you're curious about the use of artificial intelligence (AI) in business, Dylan Tan (creator of Ah Beng GPT, and previously fintech startups like Split and Sugar) will be sharing his insights during "How to leverage AI for your marketing?".
Whether you're an ecommerce marketer, retailer, brand, or agency, this session could help to transform your online store with the impressive capabilities of AI.
But if you're someone who prefers the outdoors and likes to multitask, there's "Start Up Week Slow Run" held in KLCC Park and "Founders Hike" with Fave's co-founder, Yeoh Chen Chow.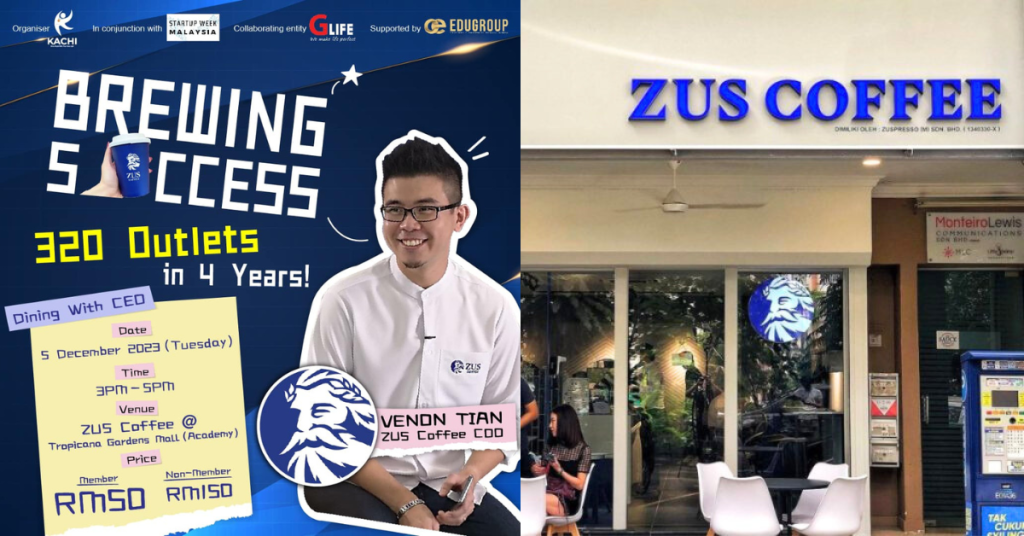 For those who like to discuss things over a cup of coffee, there's also Dining with CEO: ZUS Coffee. There, you can learn from Venon Tian, the COO behind one of the nation's fastest growing coffee brands.
Building an inclusive and diverse platform for entrepreneurs
For its inaugural year, the co-founder of Startup Week Malaysia, Daniel Cerventus Lim, shared that their goal is to create an inclusive and diverse platform for learning and networking.
"Our main focus is to encourage new entrepreneurs and let them know there is support for them to build startups all around Malaysia. It is also time for people in the ecosystem to reconnect after a long time after COVID-19," he explained.
Over 30 events will be open for participants to choose from. Currently, 18 of them are available online with full details. Some partners like the Malaysian Venture Capital and Private Equity Association (MVCA) will also be hosting their own programmes.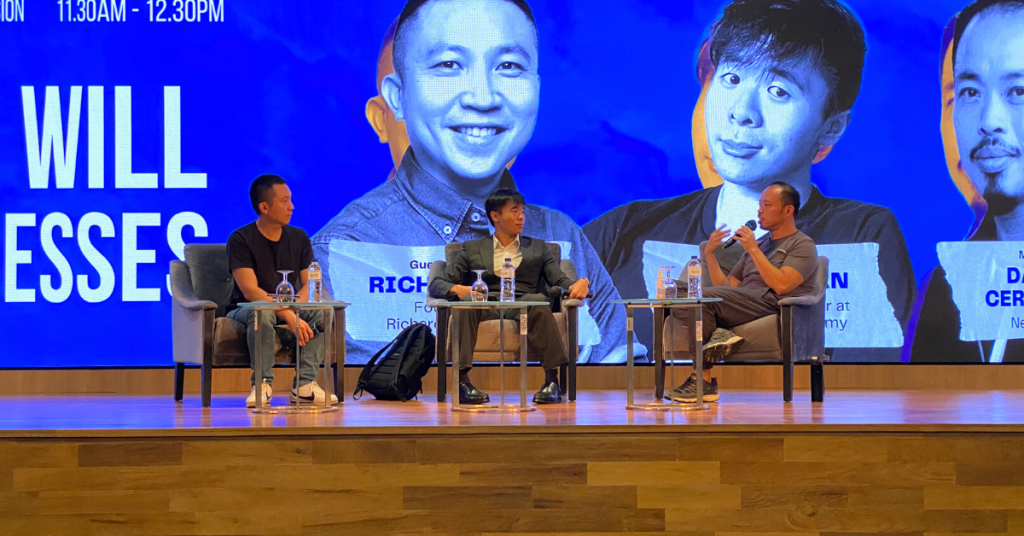 You'll have to pre-register for most of the events, but there are some that don't require it, such as Startup Week Malaysia Marketplace. To check out the full agenda for Startup Week Malaysia and each programme's breakdown, you can check out its Peatix page.
As for the pricing, each session has its own ticket rates that you can find on the Peatix page. Most of the programmes are free, but there are a few with an admission fee between RM15 to RM150.
There is no cut-off date for registrations, but this event runs on a first-come-first-serve basis.
So if you're ready to take your business to new heights, it's best to sign up for Startup Week Malaysia before all the spots are taken.
Also Read: Learn how to leverage cloud solutions for your biz by joining this free webinar in November
Featured Image Credit: Mr Money TV's Biz Gear UP! event that was held in collaboration with NextUpAsia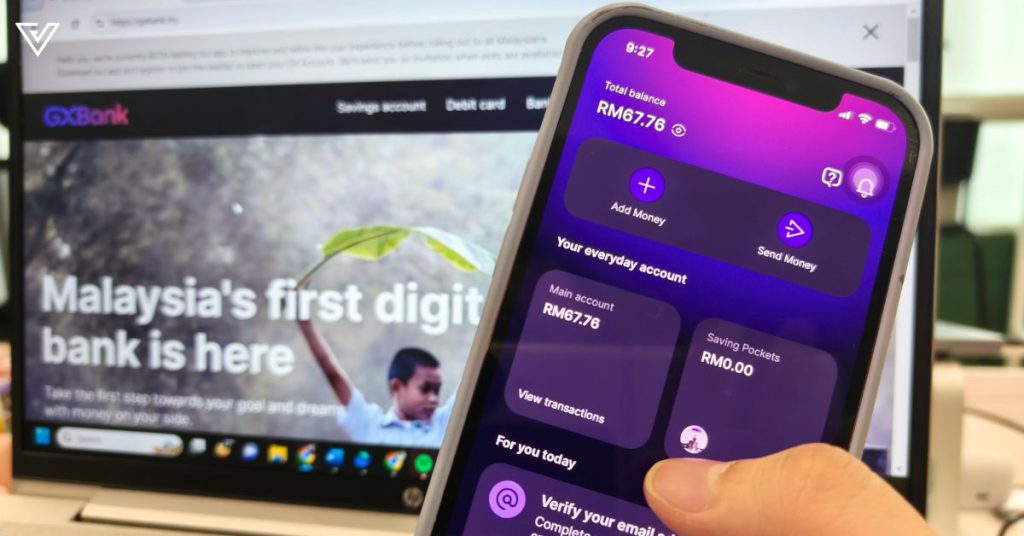 The Grab-backed GXBank has officially launched its beta digital banking app. 20,000 Malaysians have been selected to be beta users of the app, and we happen to be amongst these early adopters, having been given access to it during a media demonstration.
So, if you're not one of the 20,000 users but want to know more about what the app looks like right now, here's our early review of GXBank's beta version.
A simple sign-up process that might take 10 seconds or 10 hours
The GXBank app is already available on Google PlayStore and the Apple App Store, and users of Grab can also find the option to access it via the Finance tab on the Grab app.
Accessing GXBank through Grab will also give you the option to make GX your primary payment method on Grab, which will give you six months of GrabUnlimited and up to 1.5x GrabRewards points when paying via your GX account on Grab.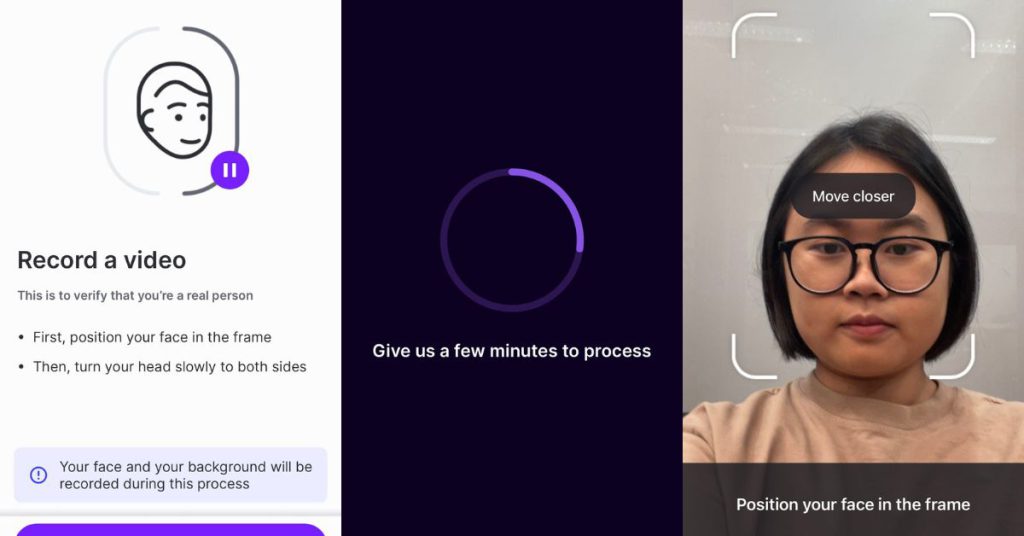 The signup process for GXBank is fairly simple. After filling in some personal details such as occupation and salary, you'll also have to take a picture of your IC (back and front) as well as a video of yourself to verify you're a real person.
We were told during the media demonstration that this process can take as quick as 10 seconds, but it actually took me much, much longer than that to get verified.
Keep in mind, though, most people at the media demonstration event were able to get approved for the app rather quickly.
Upon discussion with the team, we're fairly certain that my experience was due to poor lighting conditions during my signup, but to be honest, I felt like the lighting was fairly decent.
In any case, it'd be best to make sure you're taking your pictures in a bright environment, or you might have to wait for a bit longer to be let into GXBank.
Accessibility and user-friendliness
Unlike Grab's typical white and green vibe, GXBank has opted for an arguably more elegant colour palette featuring purple, magenta, and blue shades.
Our Singaporean friends will likely find the design and user interface very similar to their own Grab-powered digital banking app, GXS Bank. This is only natural, considering the fact that the team behind GXBank is also the GXS Bank and Kuok Brothers team-up, after all.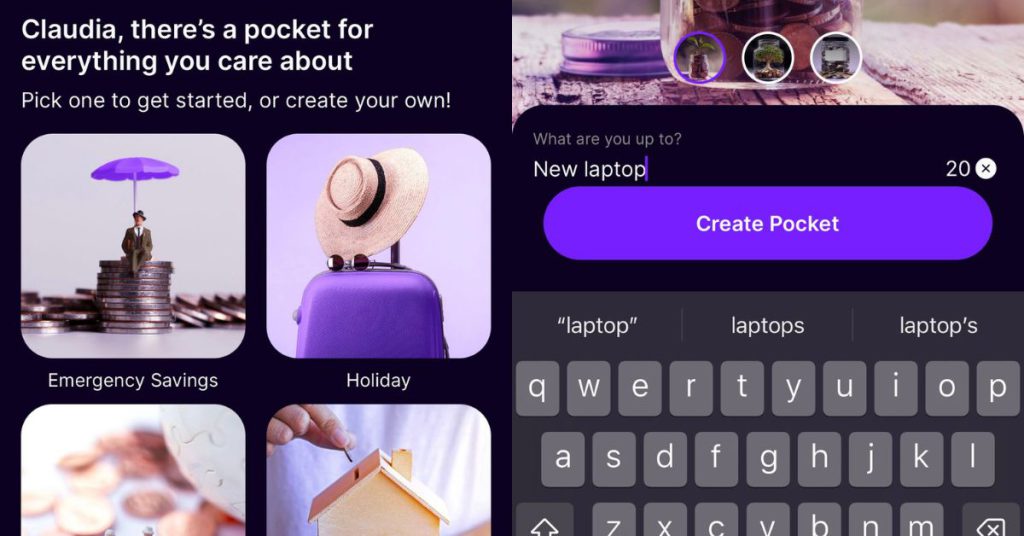 Compared to other online banks and e-wallets I've used, the GXBank so far has felt very minimalistic and clean, though I wonder if that will change as more features roll out down the road.
One small detail I liked was that the app asked for my preferred name. I prefer going by Claudia, but that isn't actually my government name. It was a nice touch of personalisation.
Funding your GX account with RM100 right now will also grant you an RM20 cashback, so I did exactly that. Since I made an account before the official beta launch, I haven't actually received that RM20 yet, so GXBank team… I'm waiting on that.
The daily interest payouts
One of the most attractive features on the GXBank app right now is the 3.00% p.a. interest with a daily payout which is deposited if the daily interest accumulated hits at least RM0.01.
While writing this article, I had checked back in on how my interest collection has been going. This was when I realised that I haven't gotten any more interest after November 5.
This coincided with the fact that on November 6, I actually moved RM50 to a Pocket, leaving my main balance with RM50. Since GXBank assured that money in Pockets will still collect interest, I thought this setup would still give me the RM0.01 interest generated.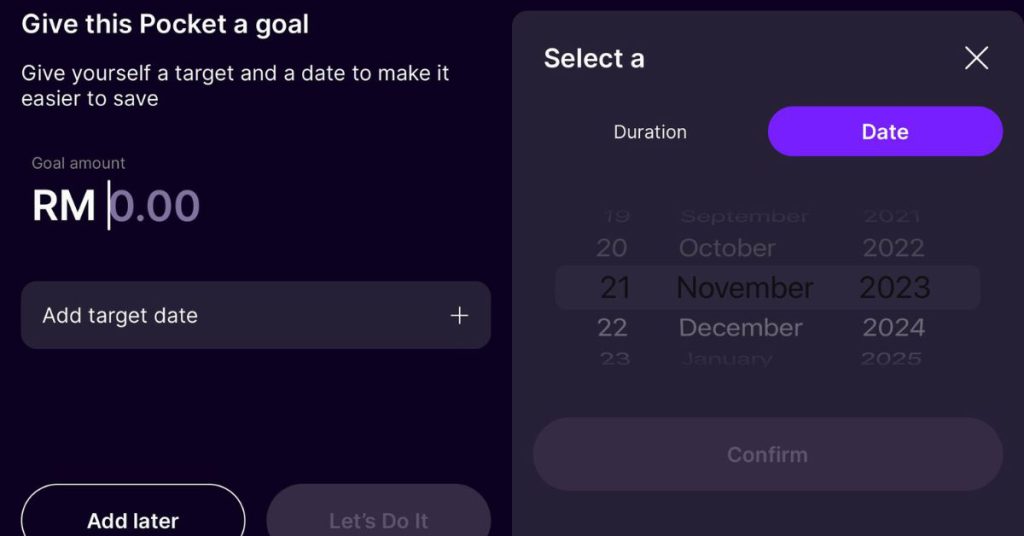 At the very least, I assumed the RM50 on my main balance as well as the Pocket would collect RM0.01 every other day, but it doesn't work that way. It seems like if the amount of daily interest does not hit RM0.01, it simply does not count.
Apparently, the minimum that users can save in order to start earning the RM0.01 daily interest is RM60.84. The daily interest payout for that of that would be RM0.005, which GXBank rounds up to the RM0.01.
Editor's Update: We have have updated the minimum amount of savings needed to be eligible for the daily interest payout, following clarifications GXBank.
Thankfully, withdrawing money from a Pocket is as simple as tapping a button, and I'm happily collecting my one cent a day again.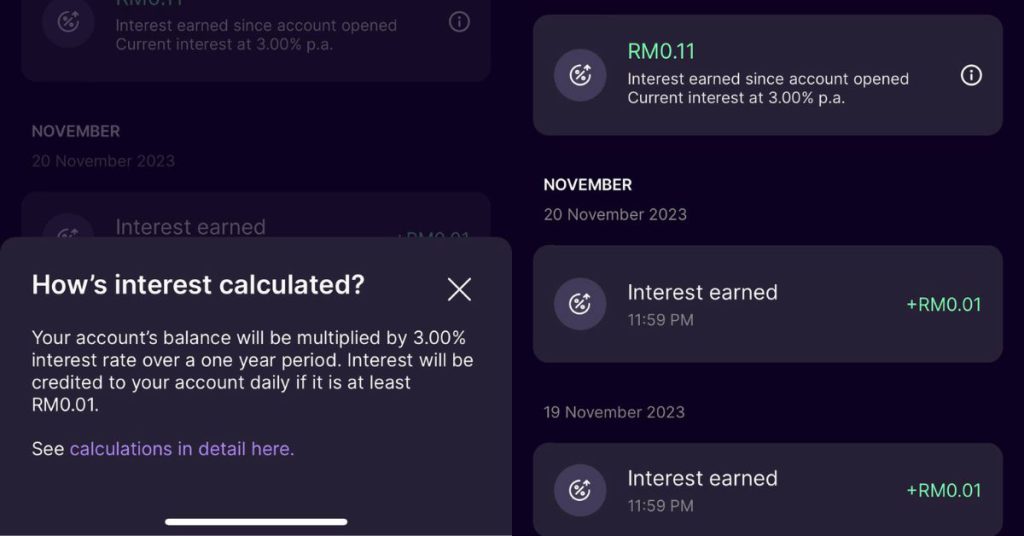 This is different compared to platforms like TNG eWallet's GO+ feature, which has paid out at least RM0.0005 to my account every day for about two years. TNG's Go+ admittedly also has a more attractive rate of 3.45% p.a. at the time of writing.
But unlike the TNG eWallet, you don't have to deposit the money in a separate account to start collecting interest, so there's a bit more seamlessness with GXBank.
Many more features to try… but not quite yet
The GXBank app is still in a very nascent stage, but there are certainly many promising features shared by the team during the media demonstration event.
They seem to be very focused on financial inclusion and helping Malaysians save money, which are both good things.
Whether the GXBank team will actually be able to fulfil that soon, though, is hard to tell right now. That's because, in its current state, the beta app is pretty limited.
There are no QR options available to pay merchants or receive money via DuitNow QR for now. What you can really do is just fund your account, collect daily interest payouts, manage your Saving Pockets, and transfer money via DuitNow Transfer.
This means it's now an option to transfer money into a GXBank account on other banking platforms.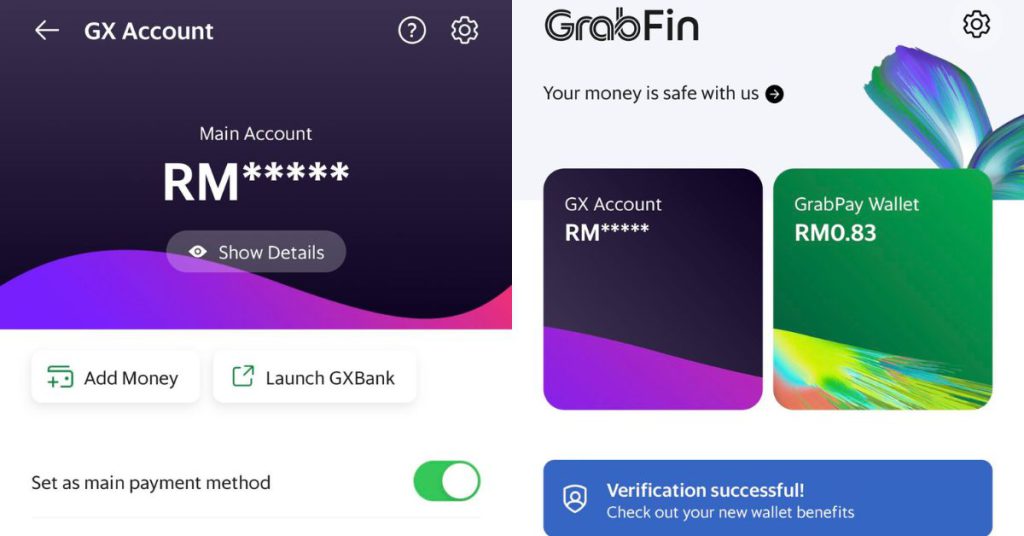 But from what I can tell, the only "merchant" you can effectively spend your GXBank funds on is on Grab, unless you shop exclusively by making bank transfers.
One of the main pulls of GXBank for me so far is that compared to traditional banks, opening a bank account here is significantly easier. There's no stress, no confusion, and no minimum deposit to get started.
Of course, it needs to have some funds within a certain time period or the account will close, but you can deposit as little as RM10 to keep it funded.
Other than that as well as the daily interest payouts, I would say the app so far isn't too much of a departure from the online banking apps and e-wallets we've grown accustomed to.
But that may be a good thing, as it means that many Malaysians are ready to take the first step into the world of digital banking.
We just hope that GXBank continues to innovate and roll out unique products that can promote financial inclusion and serve underbanked Malaysians in a way that traditional banks may not be able to.
Also Read: Here's the story of a 36 Y/O Ipoh brand you may not have heard of that's benefitting hawkers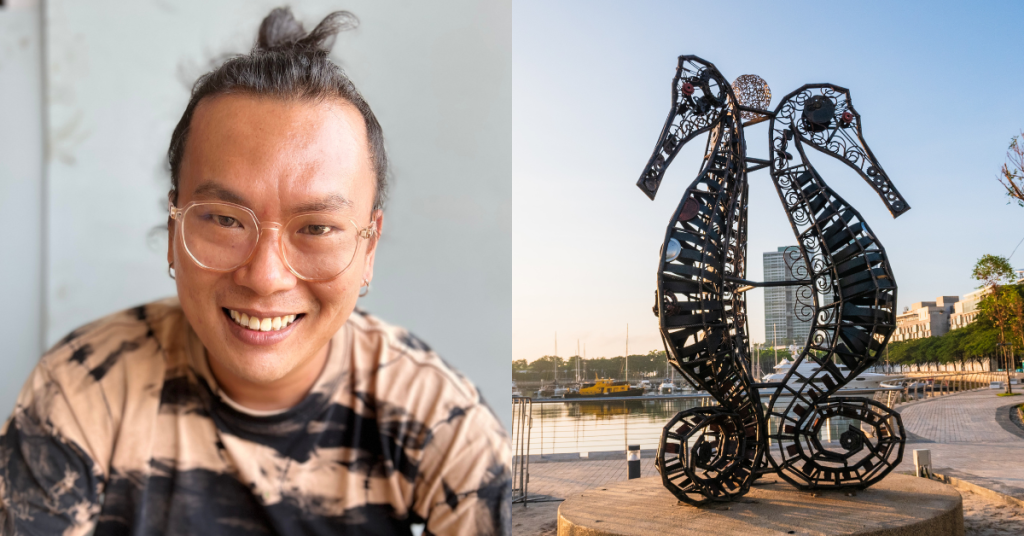 Like most people, I like to scroll through Instagram in my free time. It's how I keep up with loved ones, explore new eateries to try, and find out about the latest events.
But more often than not, I'd come across a new lead that I'm interested to cover. This was how I stumbled upon Ghetto Playground. After watching a reel by Shi Han for Human Edition, I was both amazed and intrigued.
Who is this man and how did he make a living from building art sculptures crafted out of waste?
Tracing it back to the beginning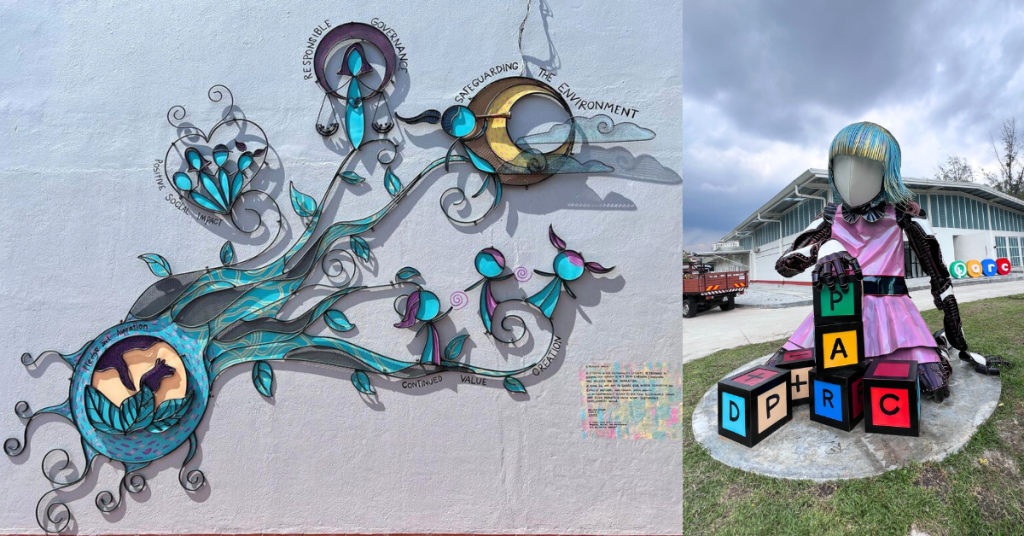 "It started with me growing up in a very frugal family," William Koong, the man behind Ghetto Playground confided. He reminisced, "We had very little as kids, but my dad would always pick up broken boomboxes [and] electrical appliances for me to dismantle and play with."
During his teenage years, he often hung out with his brother-in-law, working for him too. That's where he learnt the basics of metallurgy because the latter runs a car body repair shop. Having a handyman dad helped instil a craftiness in him too. Everything else was picked up from the internet.
However, being an Asian kid in the 90s, you don't really dream of being an artist, he pointed out.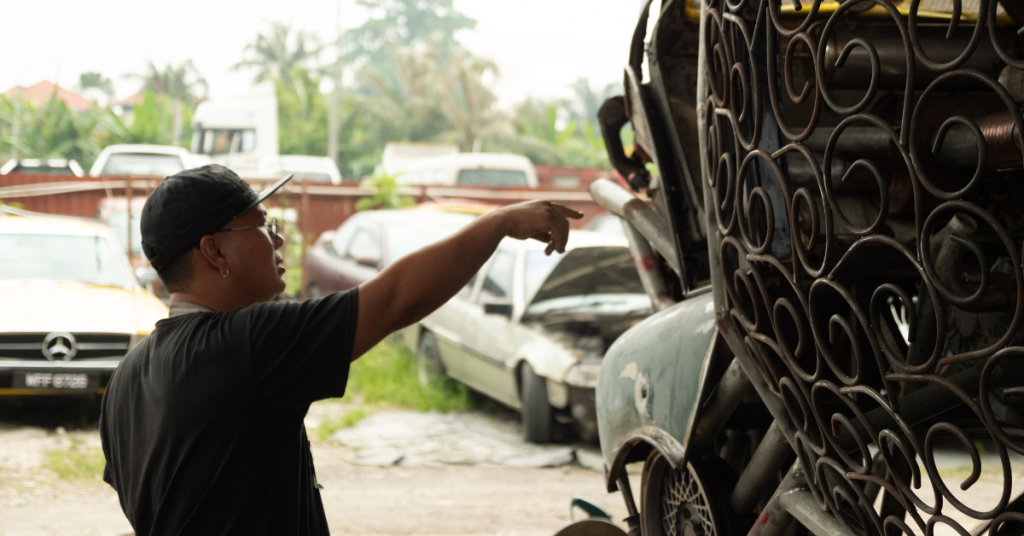 It's common to hear parents encouraging children to get into STEM instead, because it's believed that that's where the money and stability are.
Hence, despite loving the arts back then, William never believed it would work. Which led him to pursue event management and communications instead.
Embracing his artistic talents again
Life has a funny way of bringing you back to your interests, though.
When he pursued those fields, he began making props. And his desire to enter the arts industry slowly grew into a tangible dream. This was further fueled by his time at Biji-Biji Initiative, which previously did art installations.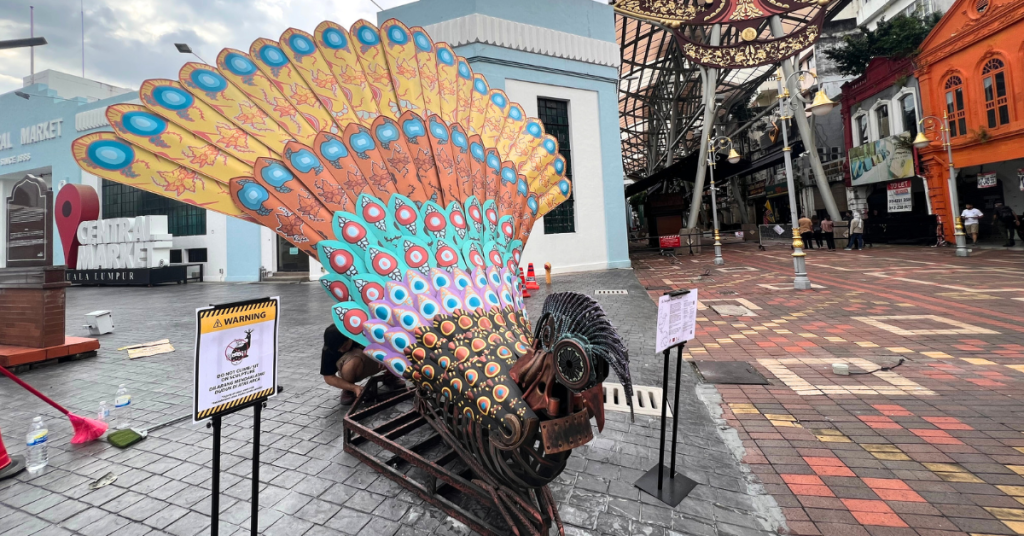 That is, until it no longer fit their pipeline. "With the absence of art-related jobs, I've realised a form of hollowness within me," William shared.
So he took a leap of faith and left his role there to open up Ghetto Playground. But he didn't go in without a plan.
He took two years to prepare for his departure from his previous company. "With their blessing, I've been able to start working on art projects commissioned to me on the side," he shared.
William also credited his wife, Shirley, for her familial support (and knowledge in taxes) in reassuring that it will all go well.
A playground in the "ghettos" of Klang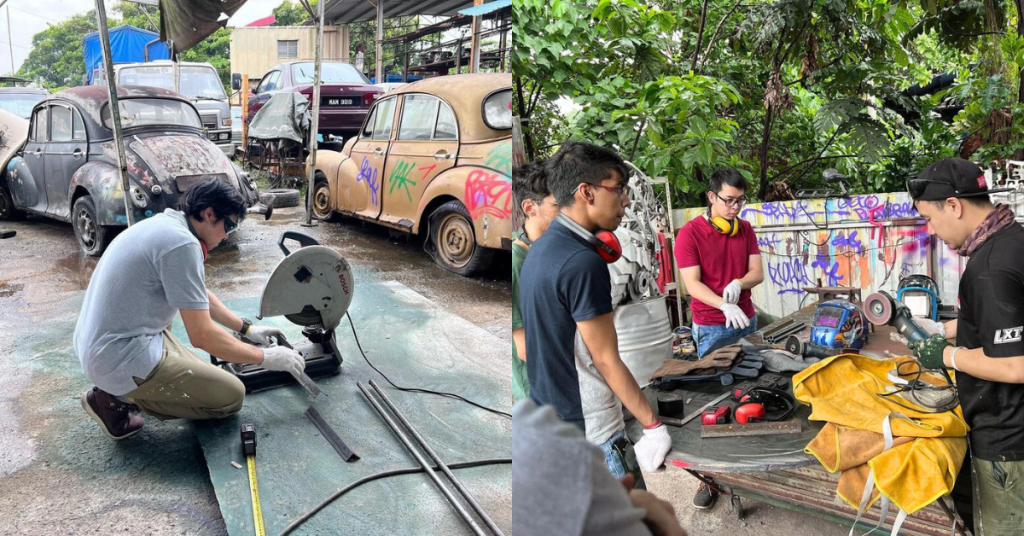 The now 37-year-old father of two explained that Ghetto Playground is exactly as the name suggests—a playground. One that he describes as having always been inside of him.
"I wanted this brand to represent that inner child who loves to explore, learn and create. [It's] a reflection of myself as an artist. My intention was to create a space where creatives can come and explore my playground, my toys, my tools, and crafts."
In his experience, it wasn't easy to find a welding workshop that would allow someone else to use their tools for trade. Nor would these craftsmen have time to teach beginners who are interested but lacked skills.
As such, he rented a 1,000 sq ft space at his brother-in-law's workshop in Klang together with Raj, his friend who does metal works as well. Being in the workshop itself is strategic, as there's a healthy supply of waste metal at his disposal.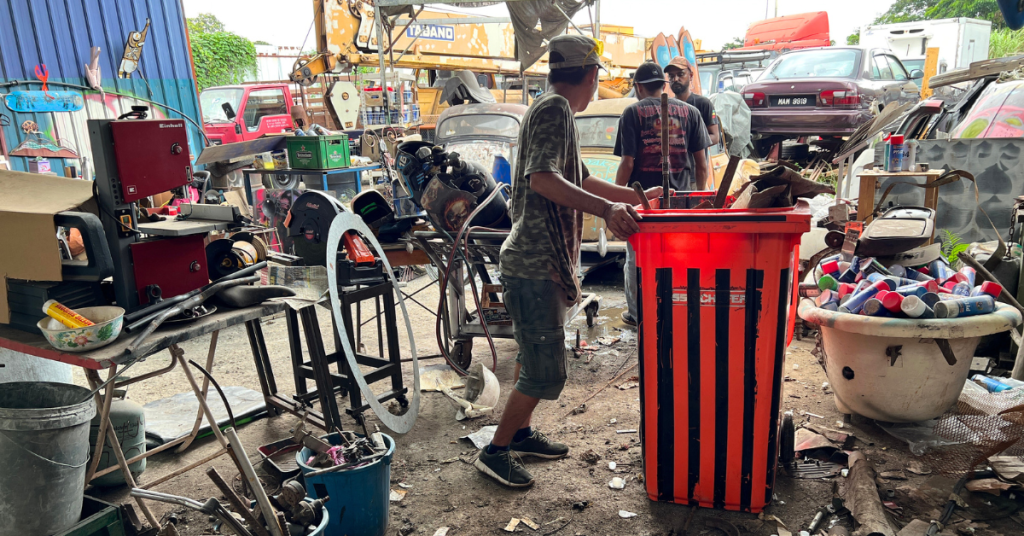 But more than that is its sentimental value. With it located in Klang, it would mean William finally returns to his roots. "I've been away from home for almost 10 years and I do miss it here," he confided.
He's a one-man show, for the most part
Having gone through Ghetto Playground's Instagram page, I was already impressed with the kind of work William crafted. After all, many of them are massive one-of-a-kind outdoor sculptures.
But after finding out that he crafts most of them entirely by himself, I was in awe. Save for the occasional projects that require part-time helpers, all of the brand's creations are his own.
"I can say all of my sculptures are custom-made by me. I don't use contractors or factories," he proudly shared. "I want to produce what I can within my own limits and everything happens in Ghetto Playground."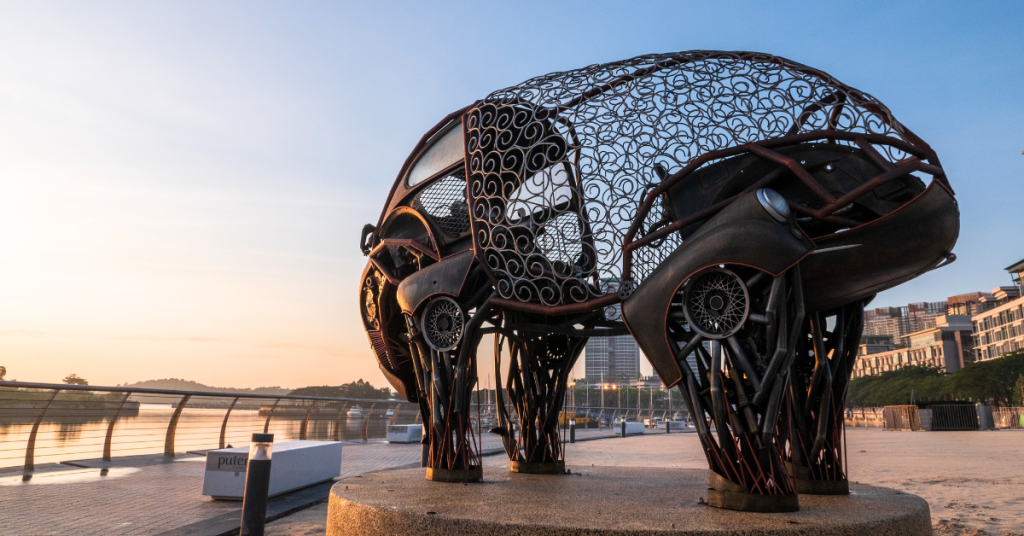 The majority of his clients are corporations, such as property developers, interior design agencies, venue owners, theme park owners, and town planners. Usually, they'll commission him for large outdoor sculptures that hold stories to them.
To do it right, William explained that his process involves studying the site, drawing its surroundings, and absorbing the elements to create a physical narrative. He'll also look into local elements, historical background, and environmental details.
Generally, a four-metre tall sculpture will take him 30 days to produce. Which is why he prefers working on one project at a time.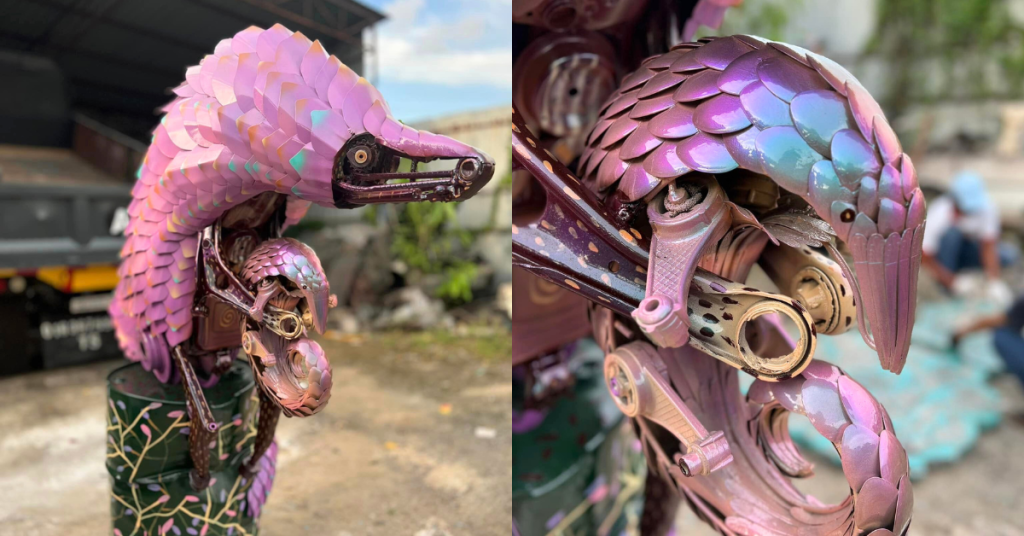 How sustainable is Ghetto Playground financially, though?
Speaking openly to us, William shared that he finds the demand enough for him. Working for himself means not having to chase sales like a normal organisation would. In other words, there's no big OpEx or CaPex to fulfil every month.
In terms of sculptures, it starts from RM500 and can go up to RM1,000,000 depending on the client's budget.
"I work backwards with them as I don't fancy wasting time haggling, neither do I judge the client's budget as well. I'll just suggest what the budget allows and if it's ok with everyone, the job will commence. Simple, with no time bouncing on haggling," he explained.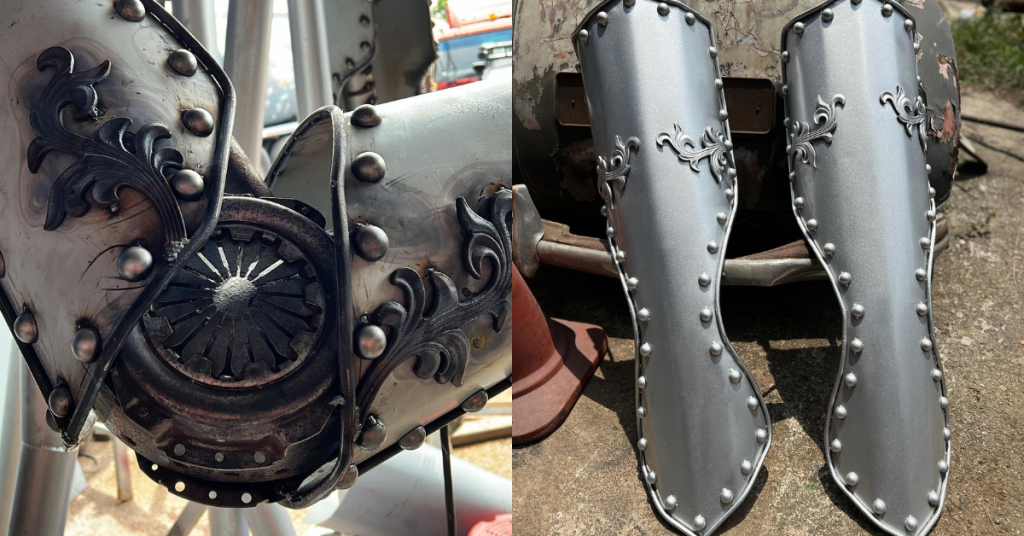 Besides that, Ghetto Playground also provides other crafting services. Some examples are handmade trophies and medals, smaller collective figurines and art works, and workshops and training.
"So the choices are huge and marginally healthy. I guess versatility is what artists have that normal organisations don't. The race is different."
In that light, he shared that Ghetto Playground is in the midst of producing a new series of sculptures, all of which will be showcased at the brand's first solo exhibition next year. And in due time, he hopes to expand his clientele and bring his crafts abroad.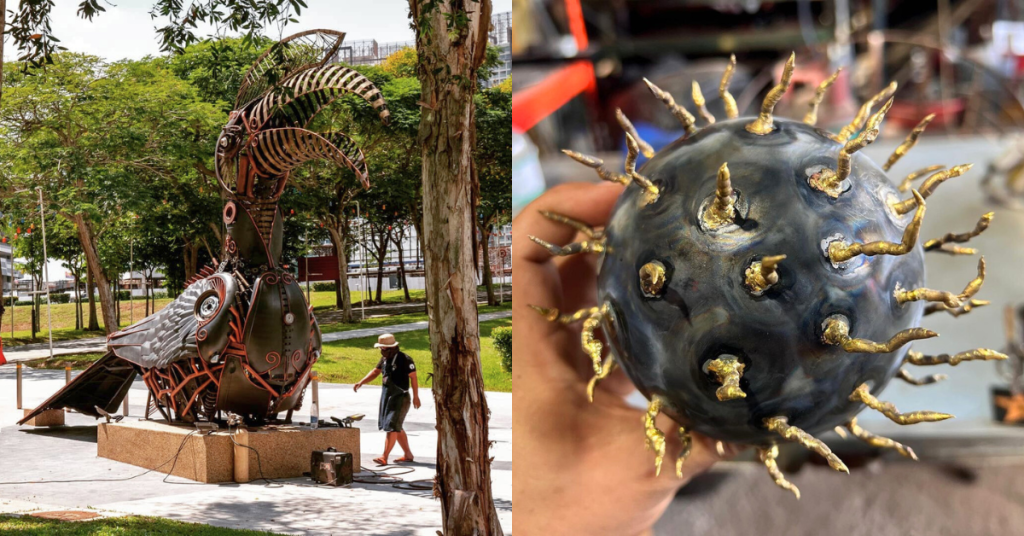 Also Read: Learn how to leverage cloud solutions for your biz by joining this free webinar in November
Featured Image Credit: Ghetto Playground