At Vulcan Post, seeing interesting businesses are the norm, but we're still always intrigued by their stories. In the past, we've covered brands that created cakes in tuna cans, made food-inspired candles so realistic you'd think you could eat them, and served desserts next to reptiles.
More recently, we're covered a homegrown laundry pod business, a drive-thru dishing out localised fast food, and a botanical art platform that's gained global recognition.
But I was honestly shocked when I stumbled upon d'peculiar on Instagram, which is a one-woman studio that focuses on rather unusual arts. I couldn't believe it was based in Malaysia.
Curiosity piqued, I reached out to the artist behind it to find out how she ended up crafting such artwork.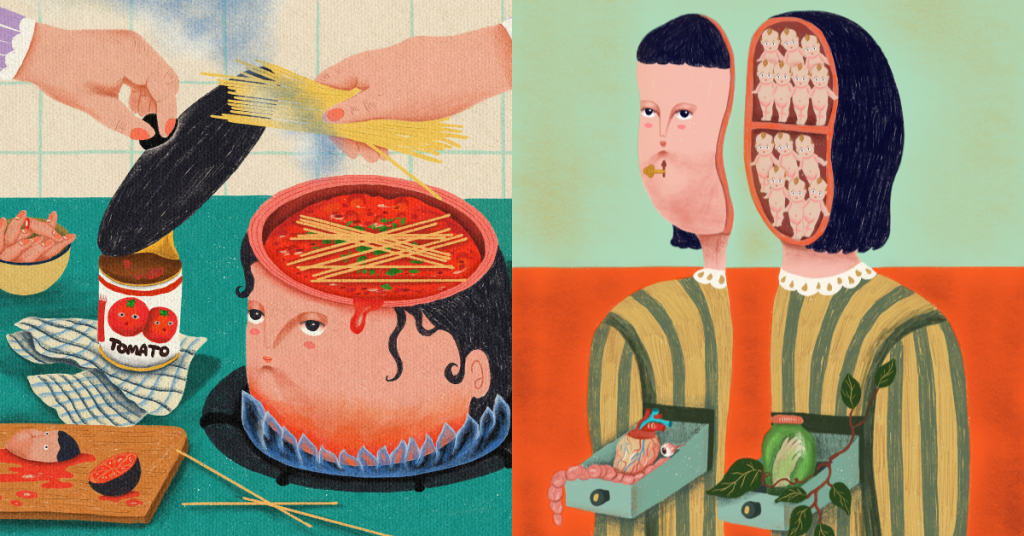 Off to a flying (st)art
"My strong affinity for peculiar and unusual things is rooted in my childhood," Joey Wong shared.
As kids, Joey and her siblings often watched a plethora of horror and science fiction films brought home by their father. They would huddle together and immerse in the cinematic experience.
When she grew a little older, Joey continued finding herself drawn to the horror and science fiction genre, and was a regular purveyor of the "Mr. Midnight" book series and alien movies directed by Tim Burton.
At the same time, she was also passionate about the arts, and Joey eventually moved away from her Kedahan hometown to pursue a three-year diploma in Fine Arts from Equator College in Penang.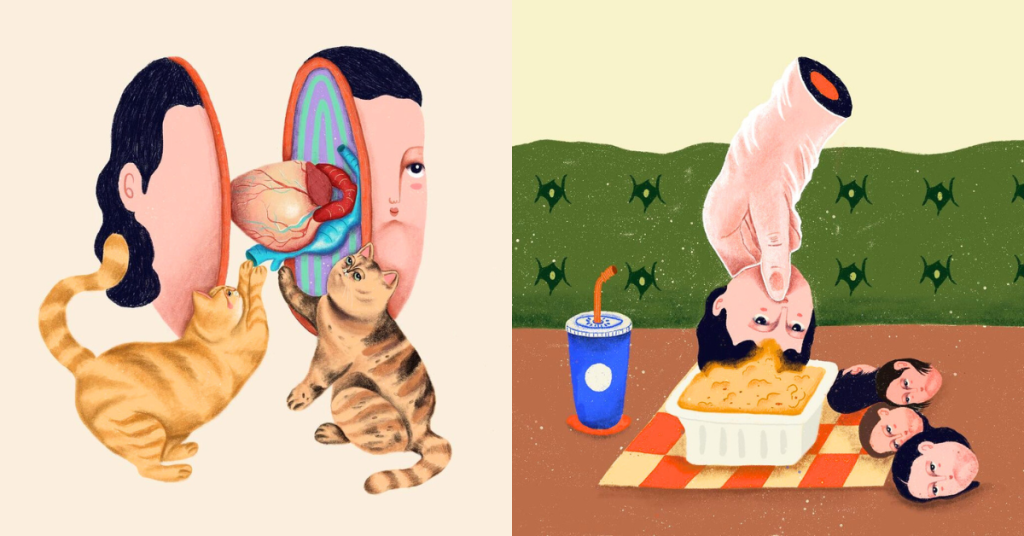 During her studies there, she discovered a love for one particular style of art—surrealism.
The idea to start d'peculiar came after a period of personal reflection and creation following her graduation in 2016.
"During this time, I was constantly seeking a distinct style that was uniquely my own," Joey explained. While working as an art teacher in Subang Jaya, she decided to fulfill her childhood dream.
She convinced herself to take a leap of faith, and with the belief that nothing is impossible so long as we put in the effort, Joey launched d'peculiar in late 2018.
All that and "pen" some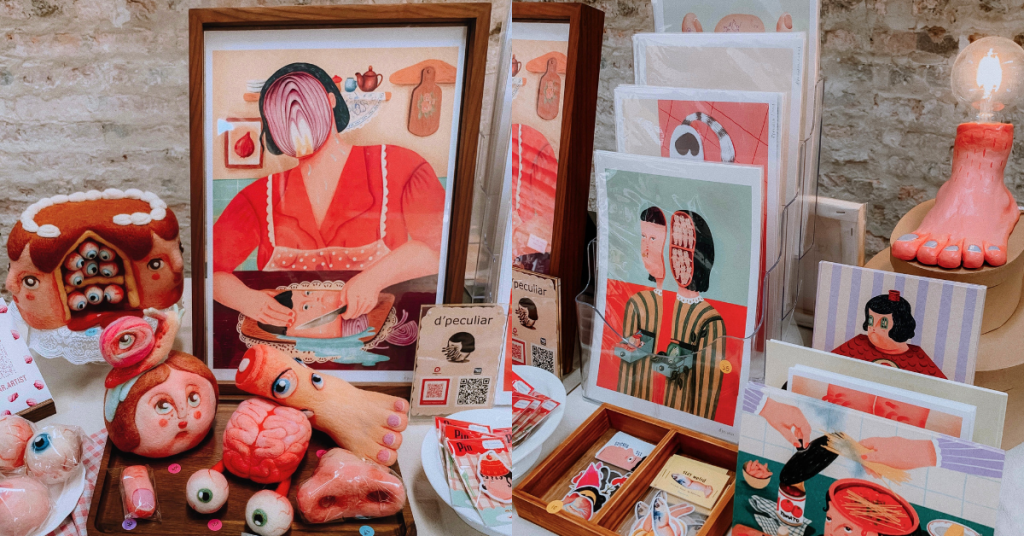 The d'peculiar brand currently offers quite an array of items that feature Joey's signature quirky art style.
This includes postcards, art prints, and sticker packs commonly found in the local art space. With a price range of RM5 to RM65, it's a more accessible way of owning (or appreciating) an artist's craft.
But the brand doesn't stop at just that.
Aside from those, the artist spends weeks working on canvas acrylic paintings while juggling her part-time career as a videographer and art teacher.
Joey also creates 3D wool felt art, a craft she taught herself by watching videos on YouTube. Although it's not a rare form of artistry in Malaysia, one can argue that it's quite niche.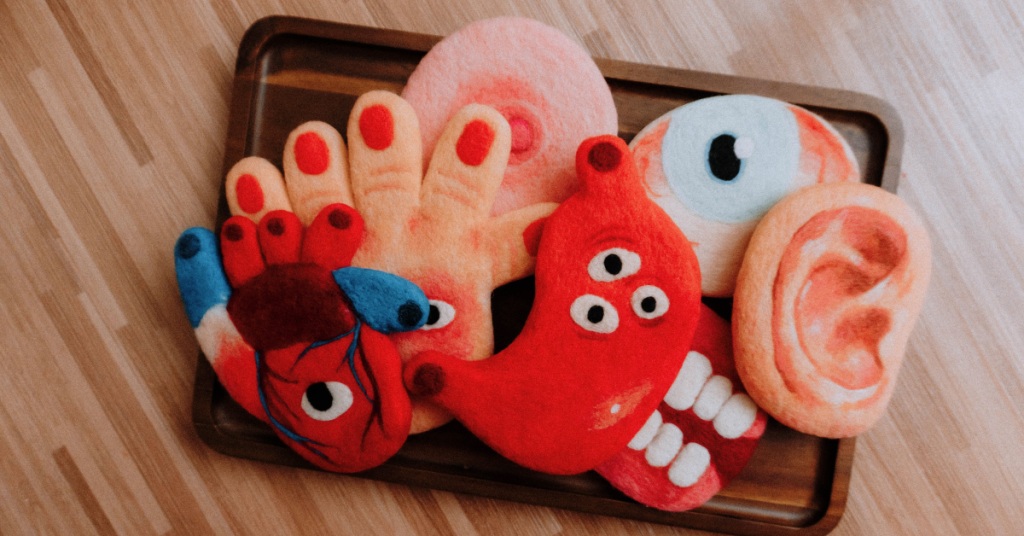 The wool-felt artworks feature Joey's signature unusual and horror-like takes on everyday subjects.
There's a "chocolate cake" filled with eyeballs, a leg with eyes on its shin, a brain with eyeballs still attached to it, and a floating girl's head with a peculiar-looking snail atop.
Each project could take as little as four hours to several weeks (even months) to complete. The artist explained that she begins the process by sketching and colouring it on her iPad before creating the physical product.
With the intricate detailing and expertise required to create them, it's unsurprising that d'peculiar charges customers up to RM800 for each project.
Moving in the "light" direction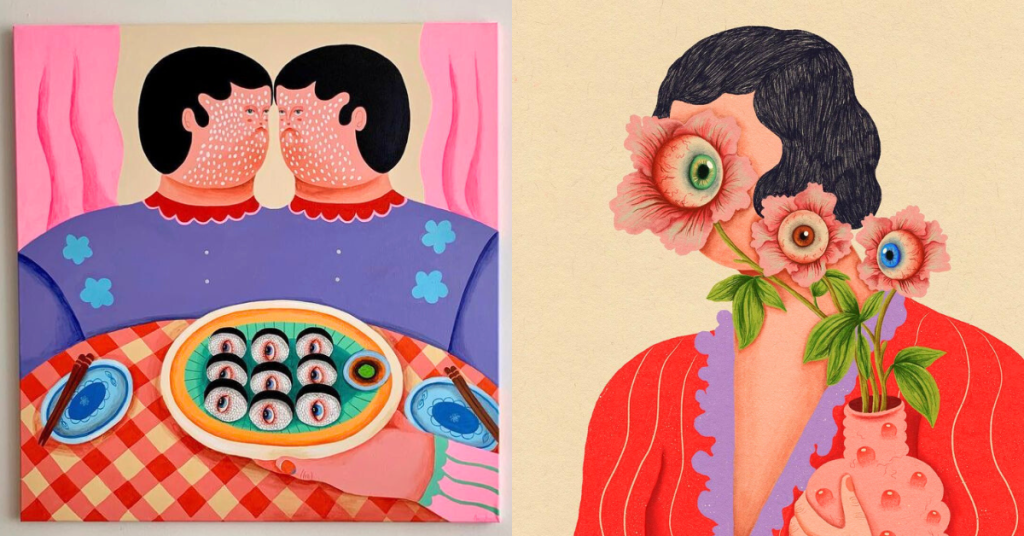 On influences, Joey named Mark Ryden, the American painter, as a great source of inspiration since her days in college and someone who continues to guide her art style to this day.
She also looks into her life experiences and has a more digital take using Pinterest to gain inspiration. "I firmly believe that with enough exposure, inspiration comes naturally."
It echoes a similar sentiment shared by Pablo Picasso, who stated, "Inspiration exists, but you have to find it working."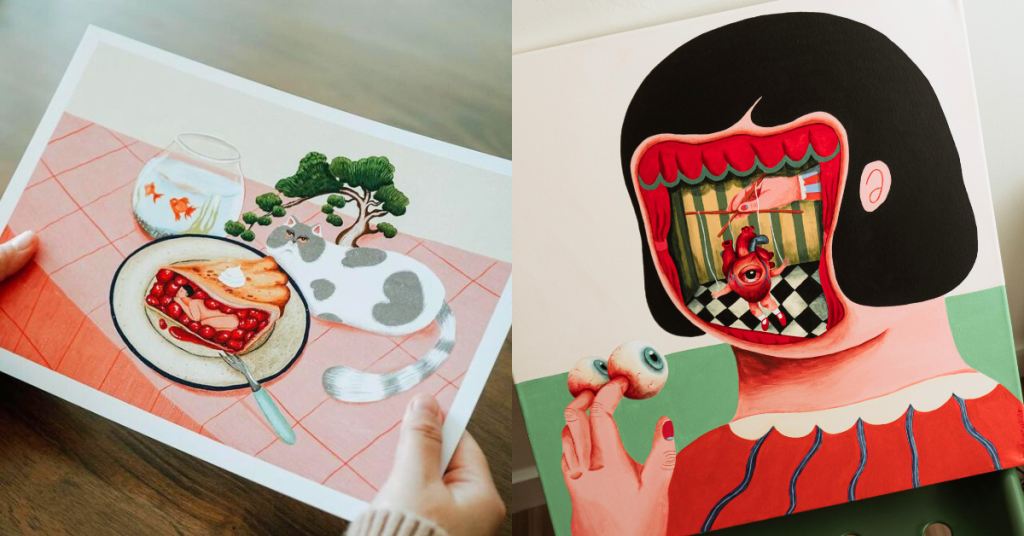 As we wondered how the stereotypically modest Malaysian public reacted to her work, Joey shared that the Malaysian art scene is not as conservative as one would think.
"At first, I believed that my eccentric style would be better received by those outside of Malaysia than within it. However, I have since discovered that Malaysia is evolving and increasingly embracing this type of creativity."
Her main clientele of young artsy people and collectors primarily from Malaysia affirms this. But the international demand for such crafts has also helped establish her business.
The brand serves international buyers who either purchase her artworks or commission her for projects.
After all is said and "tone"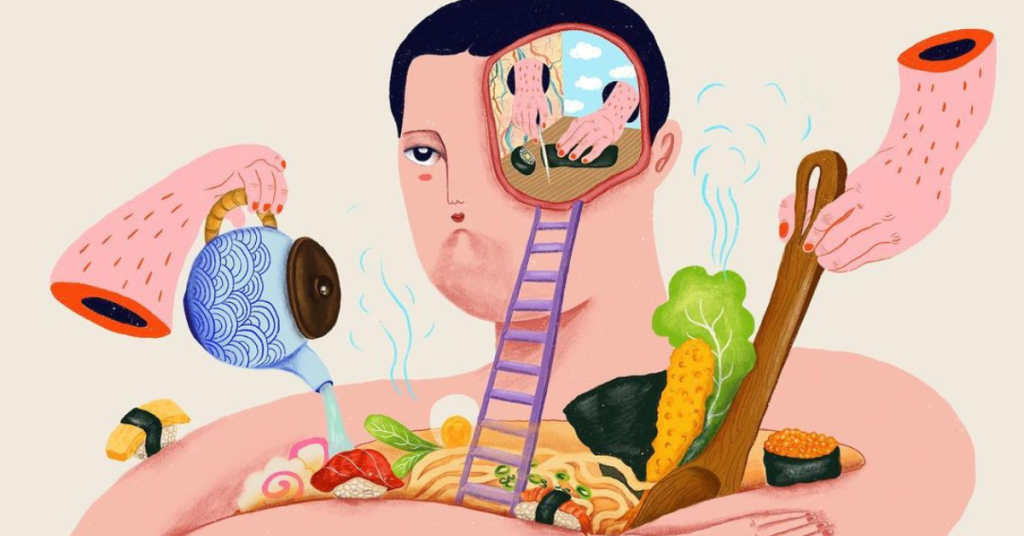 Speaking candidly, Joey said she believes surrealist art has "a pretty good market" in Malaysia.
"I have found that the locals are very interested in it, which is why I believe that running d'peculiar could be a venture with great potential for long-term success."
To achieve this, she's hoping to open up her own personal studio eventually and aspires to have a solo exhibition to display her art.
"It's a lifelong dream of mine, and to make it a reality, I know I must work diligently to create more and better pieces," she confessed.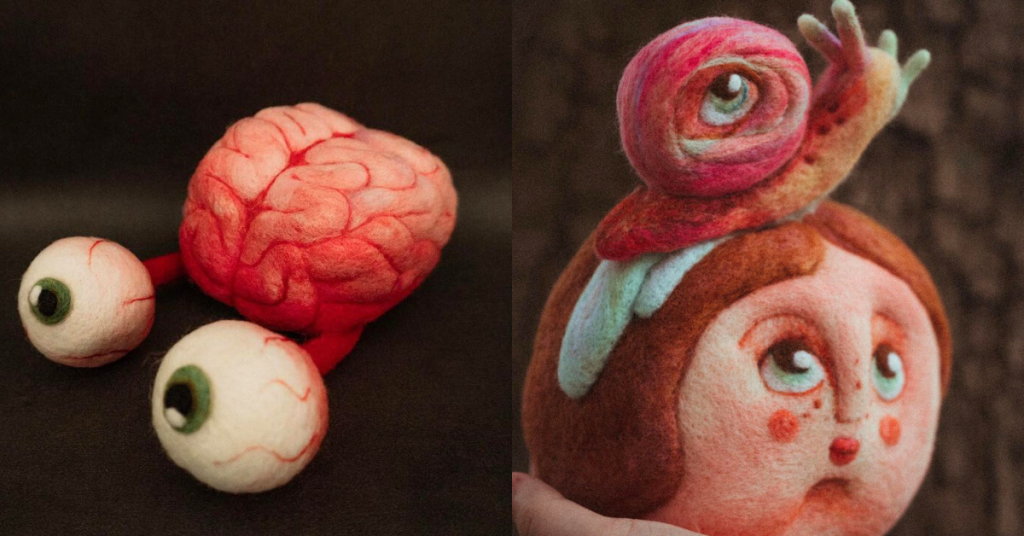 With more acceptance and appreciation for the arts industry since the pandemic, Joey's dreams don't seem too out of reach. Who knows, she might be pioneering a new wave of art style in Malaysia.
Featured Image Credit: d'peculiar