There's no shortage of artists and craftsmen in Malaysia. Vulcan Post has covered a good deal of them, such as Joey and her rather peculiar artworks, Sophia and her live wedding paintings, as well as Jeslyn and her culturally-inspired pouches. 
But it's not every day that you find someone who left their career as a fashion designer to make hyper-realistic wool felt artworks. Specifically, portraits of our furry friends at home.
Curious as to what led up to this decision, I reached out to Johorean Saw Shy Yng from shyshy project to learn more about her business.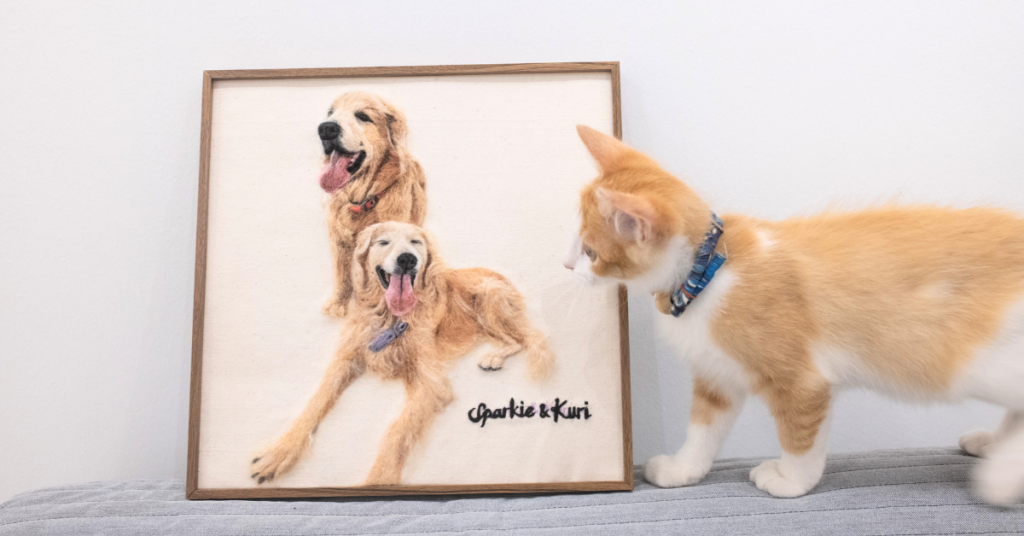 She felt it was the right thing to do
Pursuing the business wasn't easy at first. Shy Yng shared that her parents didn't agree with it very much in the beginning. "Because in their opinions, a "stable job" is more important than anything else."
After majoring in fashion design at a Taiwanese University, Shy Yng landed her first job as a patternmaker. It was an interesting opportunity that came with its own challenges.
"I was working in a very rural place and there was no entertainment after getting off work, so I started to search for various handicrafts on the Internet for entertainment," she explained.
That's how she stumbled upon wool felt crafts and taught herself the art.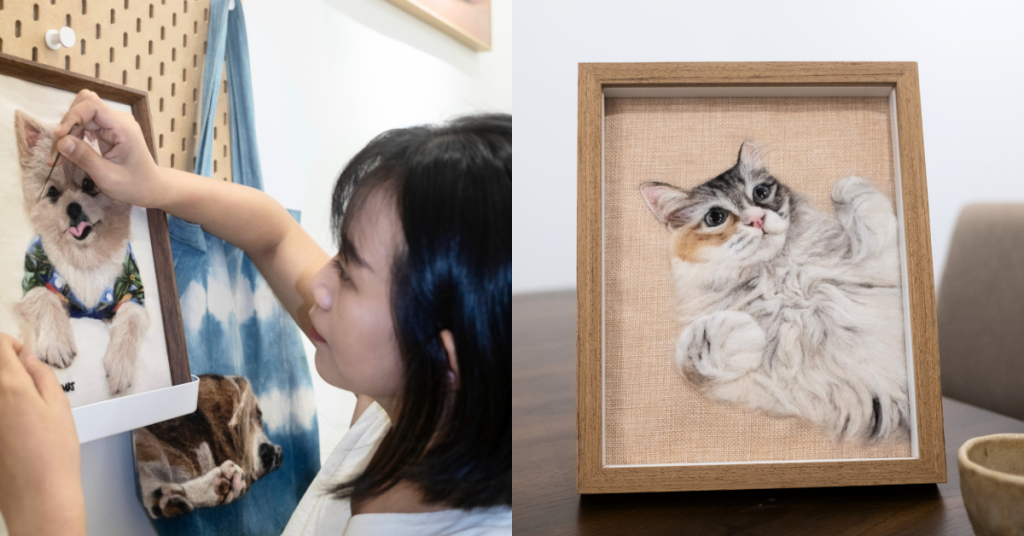 Three years after her run as a patternmaker, Shy Yng returned home and continued her career in the fashion industry. This time as a designer for ready-to-wear apparel. But after about seven years, she started to feel burnt out from the job. 
"Year after year, I started to feel like I was a slave to money, and I started to lose [my] enthusiasm and direction in life."
It was when Shy Yng hit the big three-zero that she wondered about one of humanity's biggest unanswered questions—what is the meaning of life?
"Maybe I am still exploring this question, but I can be sure that I want to do what I really love," she stated. It was this thought that prompted and encouraged her to find a more fulfilling career.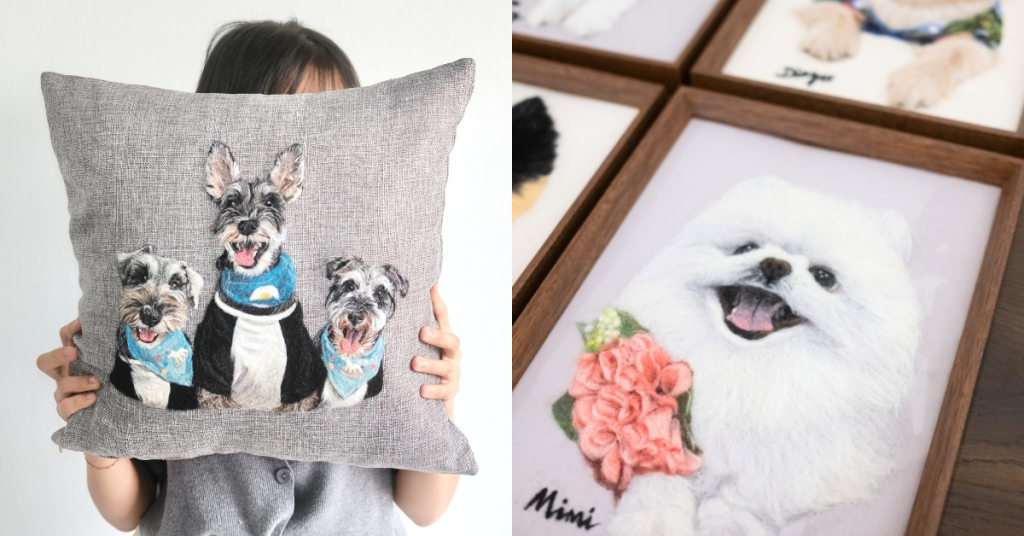 Threading a new future
"Perhaps it can be said that I regard the brand as a platform for my artistic creations rather than a business," Shy Yng expressed.
To her, the decision was a relatively easy process. She launched the brand in 2018 shortly after realising all her living expenses and commitments could be sustained through it.
The venture started as a way to try her hand at the craft. So she was pleasantly surprised when it garnered positive responses from customers.
She described the whole process as similar to painting, except her tools are wool and a needle. The craft requires a lot of patience, mindfulness, and colour-matching skills. "Anyone with a drawing foundation can learn easily," she said.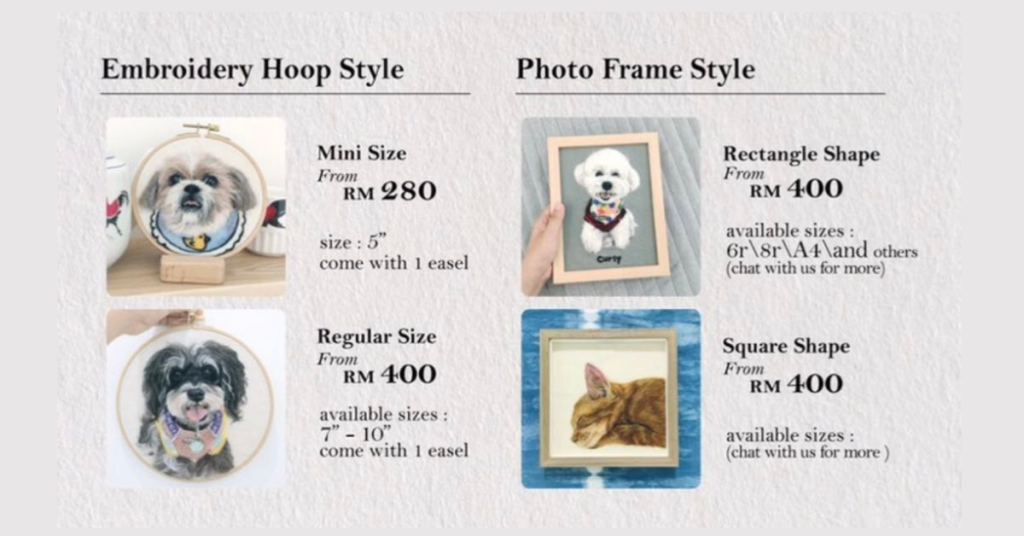 When asked about the market in Malaysia for wool felt artworks, Shy Yng confessed that she didn't really do much prior research into the field. But from what we've found, wool felt artworks have quite a niche local market.
Besides brands with an online presence like Mina Planet and Wes Felting, and a few wool felt artists we've seen at bazaars before, the craft seems to be largely untouched in Malaysia.
This seems to be to the advantage of shyshy project though, since Shy Yng reported seeing relatively stable demand since its inception. It shows that people are willing to pay for her work despite the triple-digit pricing.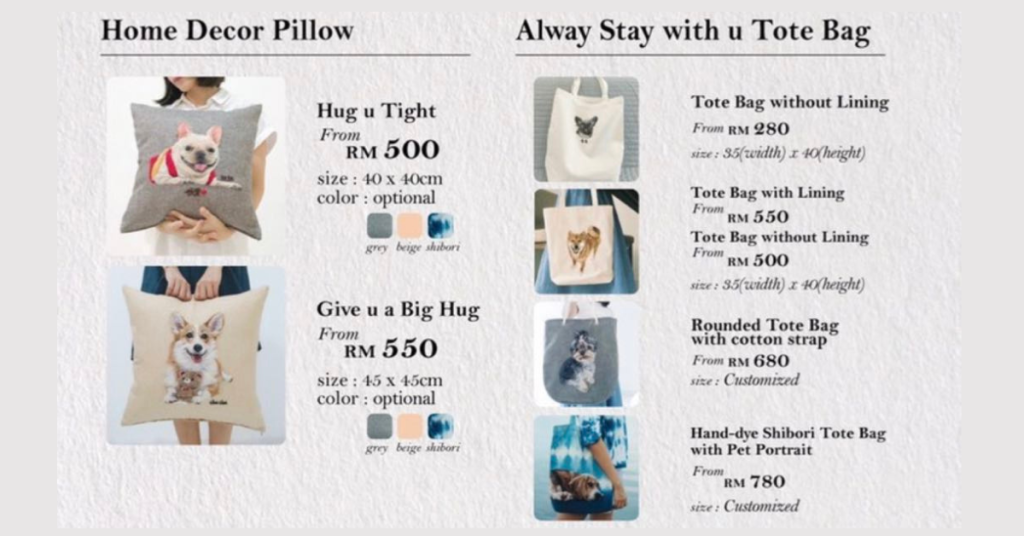 The bulk of Shy Yng's creations are made-to-order and typically have a one-month waiting period. It can take between two to seven days to complete one pet portrait. 
As she's running a one-woman show, the orders tend to accumulate over time. It's also this reason that has led to the brand having a low ready-stock catalogue, but she's working on increasing the numbers bit by bit.
"The current plan is to spare some time every day to make some ready-stock items, like beetle and butterfly specimens, keychains, earrings, and brooches," she said.
Aside from wool felt creations, shyshy project creates natural dyes to supplement the brand's income. This is also used in creating the brand's main products.
Stitching her life back into order
The self-taught crafter has no plans of returning to her previous career field. Instead, she'll be focusing on elevating shyshy project with plans to eventually start a class, join exhibitions, and develop more products.
She even teased that the new items would focus more on nature and environmental issues.
All the while, Shy Yng will be continuing her side gigs in freelance graphic designing and pattern making. Financial-wise, it also helps that the startup capital was not large to begin with.
"The biggest cost of this work is actually time and experience, so it is difficult to calculate," she said. "True happiness can't be bought with money. This is what wool felt creations, my handmade business, can bring me."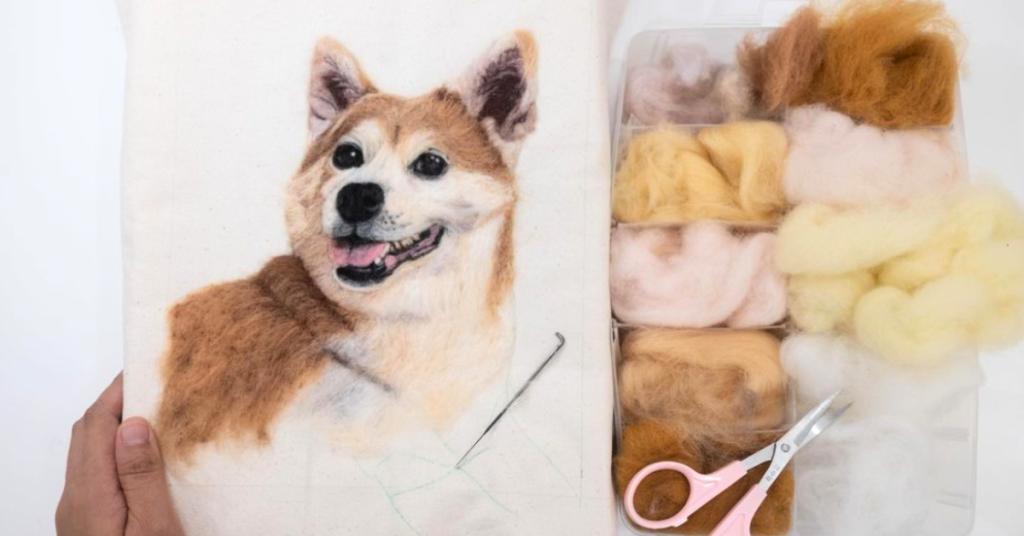 Burnouts are usually an indication that some aspects of your life are no longer working out for you. It could be due to time management, workloads, or just the need for a larger change. 
In Shy Yng's case, burnout was her push to start anew. It might not be what her parents had hoped for her, but the venture seems to be what she needs to get back on her feet.
Learn more about shyshy project here.
Read other articles we've written about Malaysian startups here.
Featured Image Credit: shyshy project