Born in Sibu, Sarawak, John Sim's first encounter with pastries was when he visited Kuala Lumpur with his family when he was still in primary school. He recalls encountering various mouthwatering pastries on the shelves of Délifrance, and even remembers eating 30 small croissants at one time.
Growing up, John's love for pastries only seemed to be solidified. He went into the marketing and business development industry, working mainly in frozen food stuff since 2002.
At one point, he ventured into seafood trading, which brought him to various parts of the world. During his time in South America, he was exposed to the café culture there. For more than 22 days straight, he would order a double-shot espresso and a freshly baked pastry.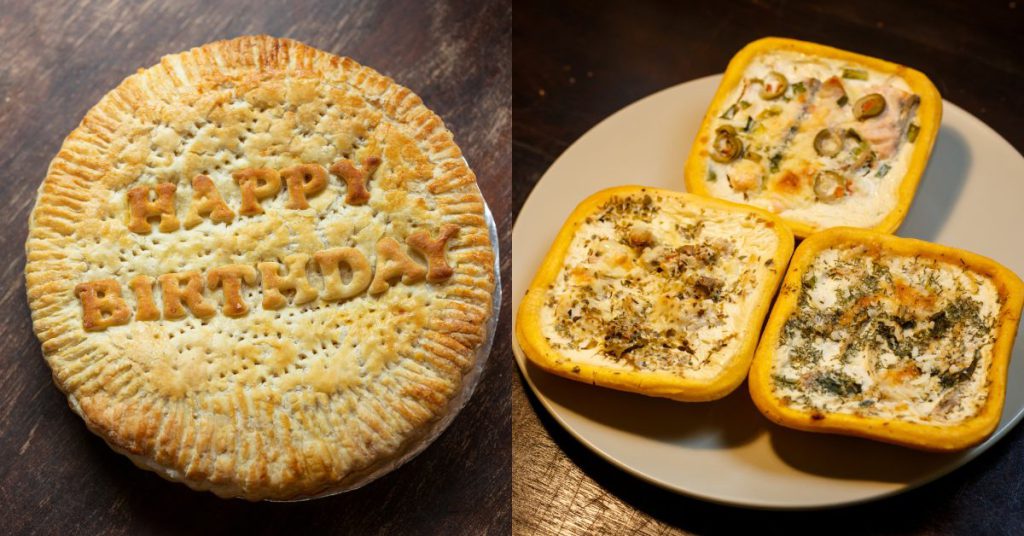 "When I came back to our country, I dreamt to have such a café serving coffee and pastries for my retirement," he shared. He was 21 then.
Now at 44, John is living that dream through John's Pie.
But of course, that dream was not realised so easily.
Sometime during his stint as an entrepreneur in seafood trading, he had hit a low point. At this time, a good friend had baked a pie for him, which reminded him of his former dream.
Realising that good pies were hard to come by in Malaysia, he decided he had an opportunity there. However, despite his decade of experience in the food and marketing industry, John didn't actually have much knowledge on baking, so he turned to books and YouTube to learn.
Equipped with his new pie knowledge, he rented a small 60 sq ft kiosk beside a supermarket entrance, marking the start of John's Pies.
However, starting was only half the battle.
Pies with a side of chicken chop
Compared to Western countries, pies don't appear to be a big thing in Malaysia, especially the savoury kind.
This is something that John corroborated. He said that only a small number of customers who tried proper pies, typically when studying abroad, appreciated the dish.
"To sustain my dream, I started selling Taiwanese chicken using an original recipe created by us, which gained more popularity than pies," he said. "But no! I wanted a pie shop, not another fried chicken place."
Two years went by, and things were not looking up. The business was nearly out of capital, and even the baker left. At one point, John actually thought about ending the business and discussed it with his wife, Joleen.
A few days later, though, Joleen saw that the Rainforest Music Festival was coming up soon and managed to convince John to give his pie business one last shot.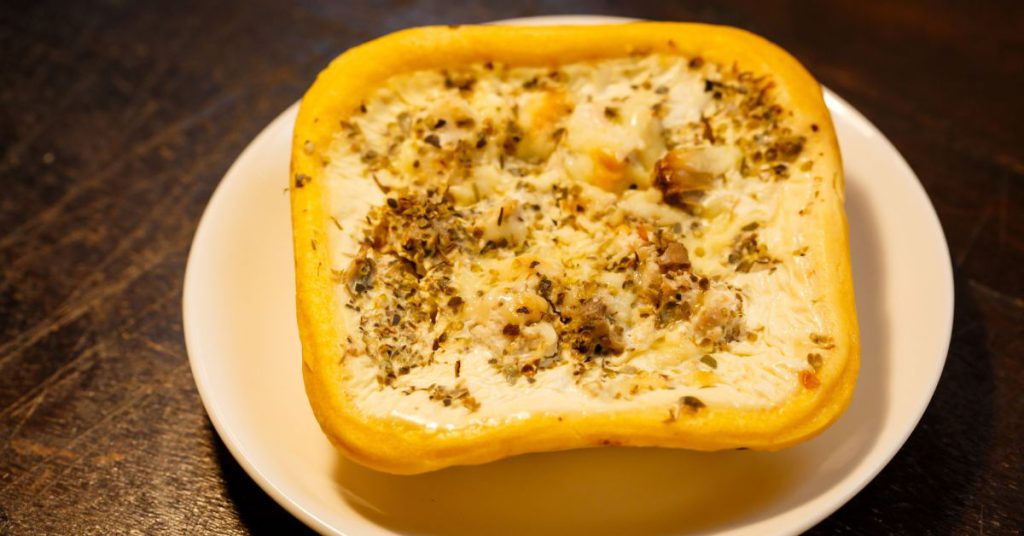 "If international customers really say your food is a 'no', we'll accept to end it and close the business," John recalled her saying.
So, they paid the entrance fee and expenses, which came out to be around RM2,000 to RM4,000. Since the business had been losing money over the past two years, the couple had to scrounge up the last bit of money they had to enrol in the festival.
"I told myself it's do or die, so just go and do it then," John said.
It was certainly a gamble, one that didn't seem to pay off at first. On the first day of the festival, he only managed to generate RM700 in sales.
However, the next morning, a queue formed at the kiosk even before the shop opened. The crew ended up heating pies to serve customers up till midnight and ended up getting 10 times more than the previous day's sales.
"Like, what!" the founder conveyed. "When the festival ended on Sunday night, the sales we made was like a few months' sales collection from our kiosk in town."
With that, John's dreams were reinvigorated, and John's Pie began to flourish into something bigger.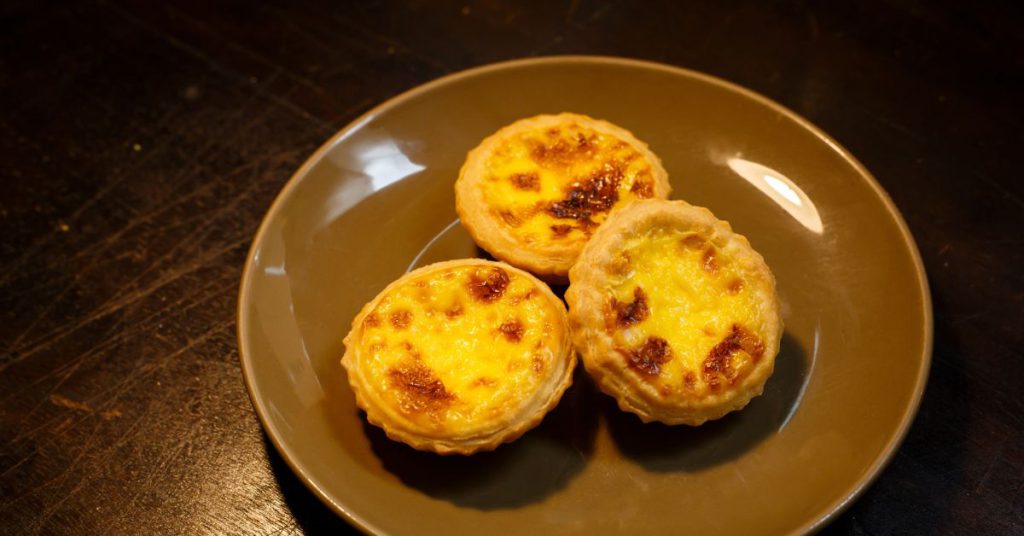 Getting a bigger piece of the pie
After several years of hard work and a growing demand for the pies, John decided it was time to offer a more permanent and convenient location for the brand's customers.
Thus, they opened up their first proper pie shop in Wisma Phoenix, which the founder explained is an old building and landmark in Kuching. The location had high foot traffic, which John leveraged by creating a five-foot-tall signboard to catch the attention of passersby.
"The cost is cheaper than making ads on the newspaper," he mused. "After one year, we closed down as the objective to get the attention achieved. We needed a better, bigger space to serve our customers."
Thus, they moved to a location that was twice the size at 300 sq ft. From there, they went on to open more branches. Today, they have a kiosk in Swinburne University of Technology Sarawak Campus, a branch at The Spring Mall, and a spot in Kuching International Airport.
Its menu includes meat pies, an assortment of quiches, cottage pie, shepherd's pie, as well as sweeter options like cheese tarts and fruit puffs.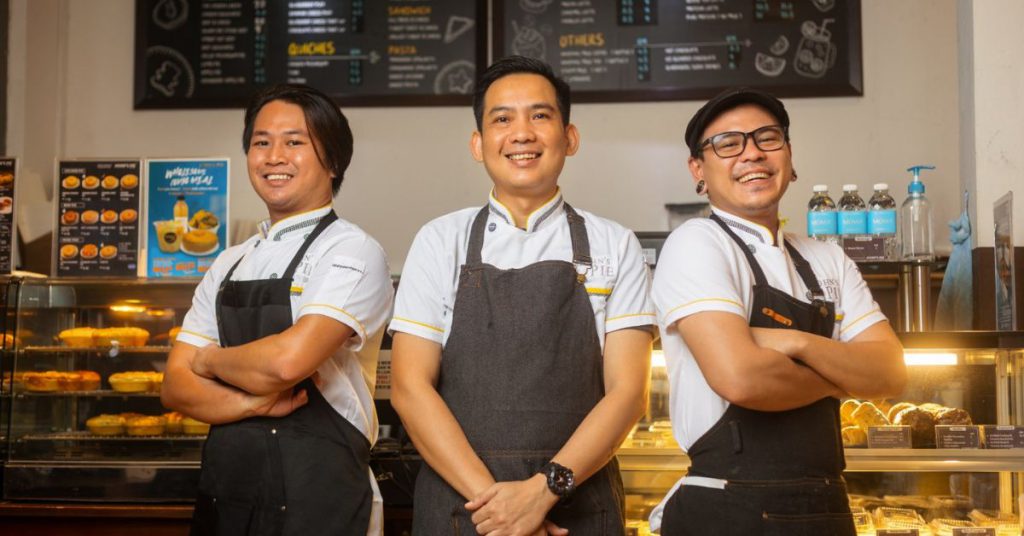 To serve more customers, John's Pie has also obtained a halal certificate, which wasn't an easy process.
"The journey was tough," John explained. "It took me four years to get our facilities to be certified under KKM's MeSTI certification for hygiene and food safety, then later applied for JAKIM's halal certification."
Throughout their process of applying for halal certification, though, the founder shared they got a lot of encouragement from Muslims, motivating them to continue onward in their journey.
Adding coffee to the mix
Not stopping with just pastries, John also went on to achieve the café part of his dreams. Aside from pies, his business features coffee on its menu.
The first coffee bean that was introduced on John's Pie was a Liberica one from an artisan coffee roaster in West Malaysia.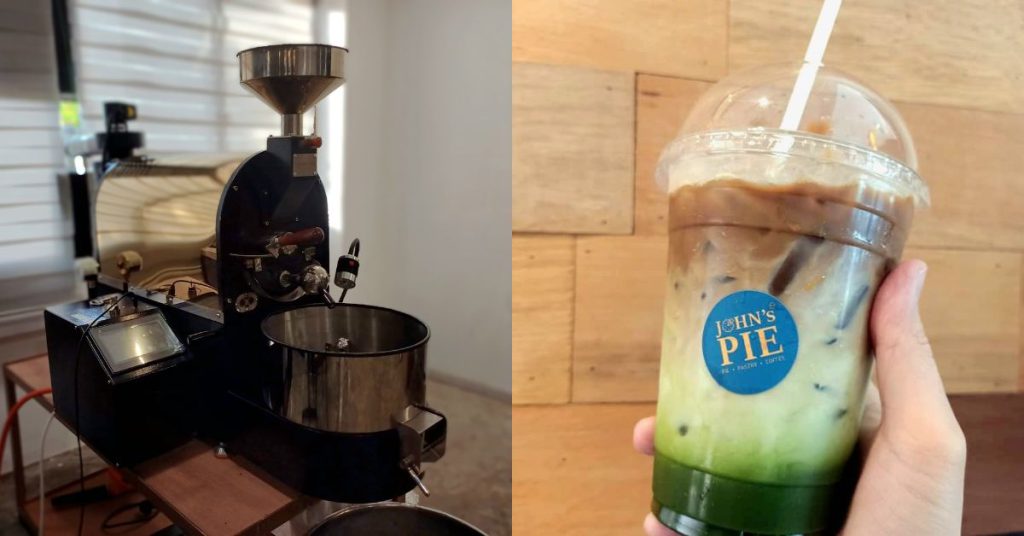 To further promote locally farmed beans, John's Pie began roasting its own beans with a hand roast before upgrading to a coffee roasting machine last year.
"The reason behind this venture was because pie or pastries and coffee are like a perfect-match couple," John explained.
Besides the espresso coffee, John's Pie also offers bottled drinks, namely its Nanyang Series Ice Milk Coffee and Nanyang Series Ice Milk Tea, which have become the brand's signature drinks.
Eyes on the pie
Outside of Sarawak, John's Pie has a presence in Publika, Kuala Lumpur.
This expansion was done through a licensing agreement which came to be when a barrister by the name of Dato Edlin Ghazaly attended a wedding ceremony in Kuching.
According to John, a friend of Dato Edlin's brought him to their Jalan Song location, where he fell in with the pie. This led to a phone call with John, followed by WhatsApp correspondences over the course of a few months, which finally culminated in a decision to bring the brand to KL by way of licensing.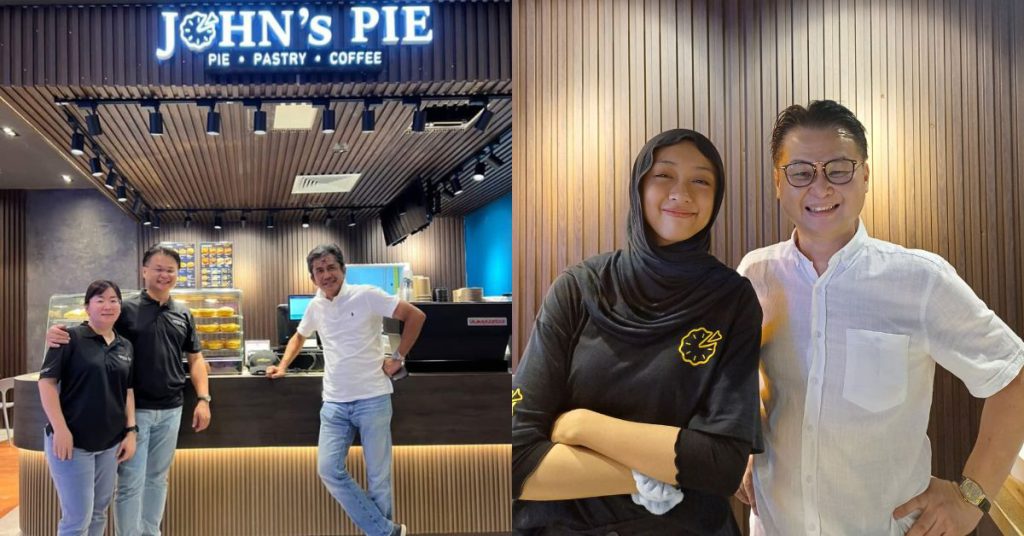 That happened around the end of 2022, and the KL branch finally opened on July 2023.
John revealed that there are plans to open three more locations in Peninsular Malaysia, as well as two more in East Malaysia over the next year.
"We do plan on expanding further, possibly through licensing," he said. "However, we'll always prioritise quality and authenticity."
In the meantime, the team is making a lot of changes to its production processes so that it can be ready to scale up.
Throughout the 13-year journey of John's Pie, John has undoubtedly experienced a lot of failures. In fact, he only considers a handful of moments as "successful examples". But it only takes those couple of successes to keep people going.
"Here's my quote that summarises my experience," he told Vulcan Post. "I had an idea, and I just wanted to prove to people that it can work. People will always laugh at you until you make it work."
Featured Image Credit: John's Pie