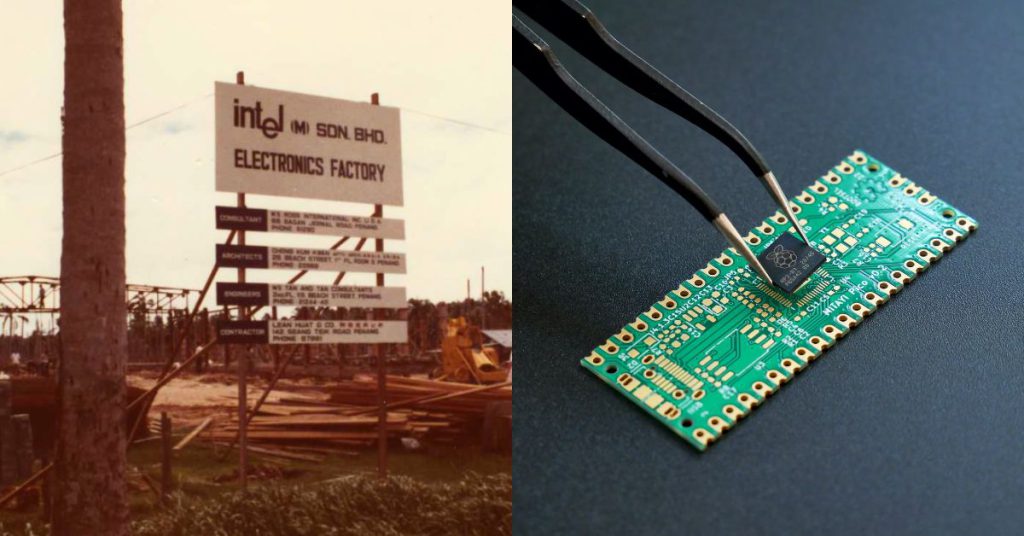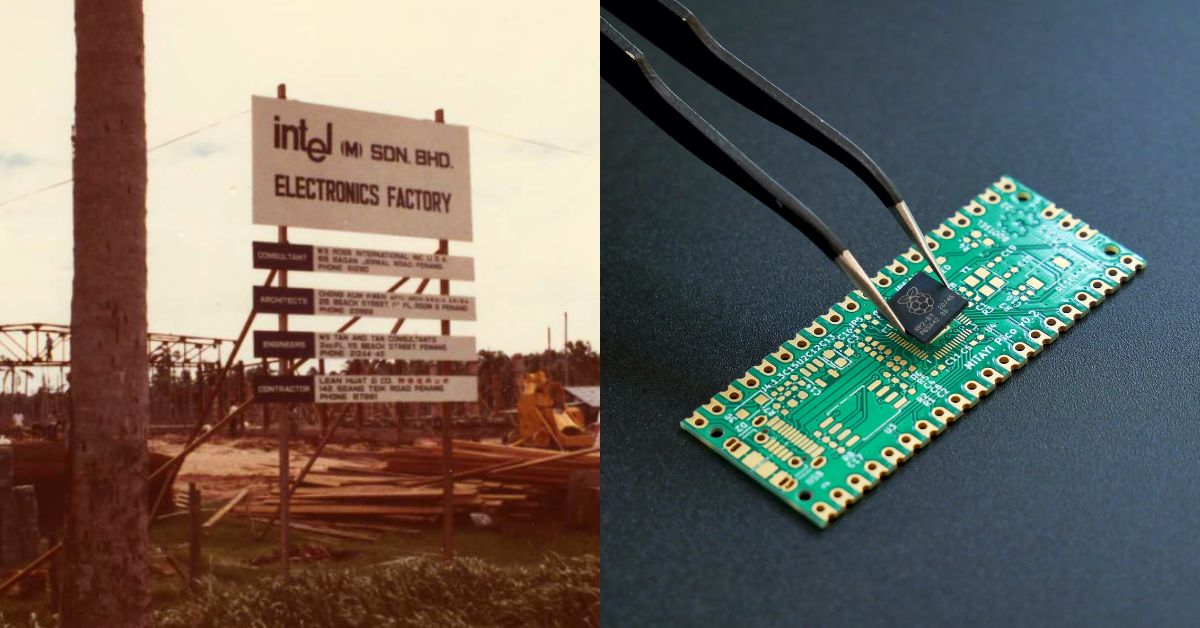 Did you know that Malaysia is one of the top 10 semiconductor manufacturers in the world?
According to various reports, from ones by Insider Monkey to the government, Malaysia is consistently listed in the top 10 semiconductor manufacturing countries, placed between the UK and the Netherlands at around number seven or eight.
Statista reported that in 2022, approximately 32.64 billion semiconductors were produced here.
It's because of our electrical and electronics (E&E) and semiconductor industry that Tesla has set up shop here.
As reported by Forbes Asia in its 200 Best Under a Billion 2023, demand for semiconductors has skyrocketed in the past three years, accelerated by the adoption of AI technologies.
Out of the nine Malaysian companies on the list, three had been in the semiconductors industry.
That got us thinking, how exactly did Malaysia grow to become such an established hub for semiconductors?
What are semiconductors anyway?
If you paid attention in science classes, you'll remember that semiconductors are materials that have conductive properties—less than conductors, but more than insulators. This makes them useful in electronic devices, from smartphones to cars.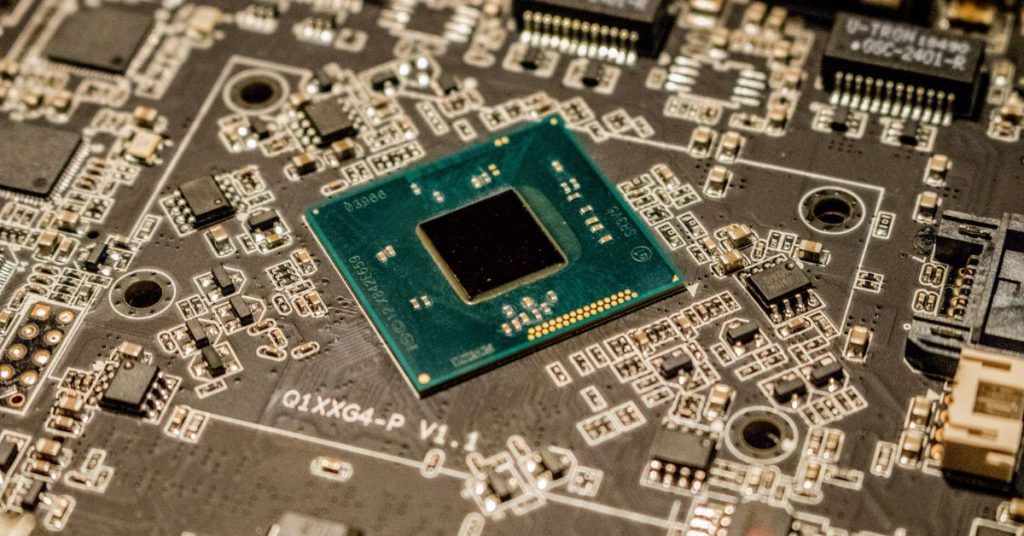 As explained by The Edge, there are three main groups in the local semiconductor industry—firms that do outsourced semiconductor assembly and testing (OSAT), automated test equipment (ATE) manufacturers, and designers and manufacturers of high-performance test sockets.
Rarer are actual foundries that manufacture the semiconductor chips themselves. Insider Monkey's reporting found that there are seven operational and planned fabs (manufacturing plants that turn raw silicon wafers into integrated circuits, or ICs) in Malaysia as of December 2022.
From what we could find, two of the manufacturing plants belong to Infineon. There are two by Osram Licht—one in Kulim and one in Penang. There's also a plant by ON Semiconductor in Seremban.
In Sarawak, there's X-Fab, as well as another one that's in progress under Sarawak Microelectronic Design Semiconductor and Belgium company Melexis Technologies.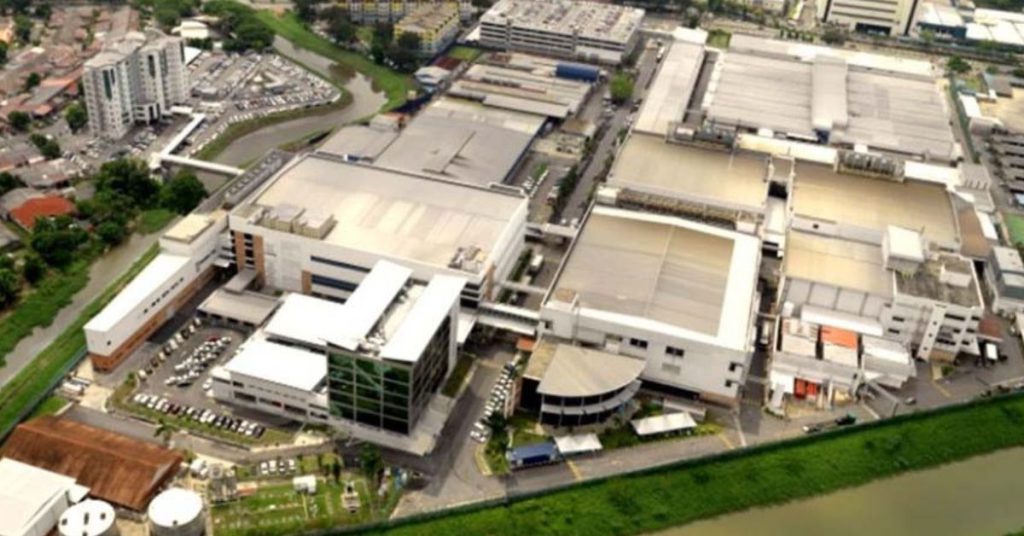 There's also SilTerra Malaysia, owned by Khazanah Nasional and initiated by then-Prime Minister Tun Dr Mahathir Mohamad in 1995.
The history of the semiconductor industry in Malaysia
Malaysia's semiconductor industry traces back to the 1970s, around the establishment of the first Free Trade Zone in 1972, a Harvard Business School paper stated.
The paper also explained that free trade zones in Malaysia, under the Free Trade Zone Act, provide companies set up within the zone tariff exemptions on imports and exports, tax holidays, tighter controls on labour organisation, and streamlined regulatory processes.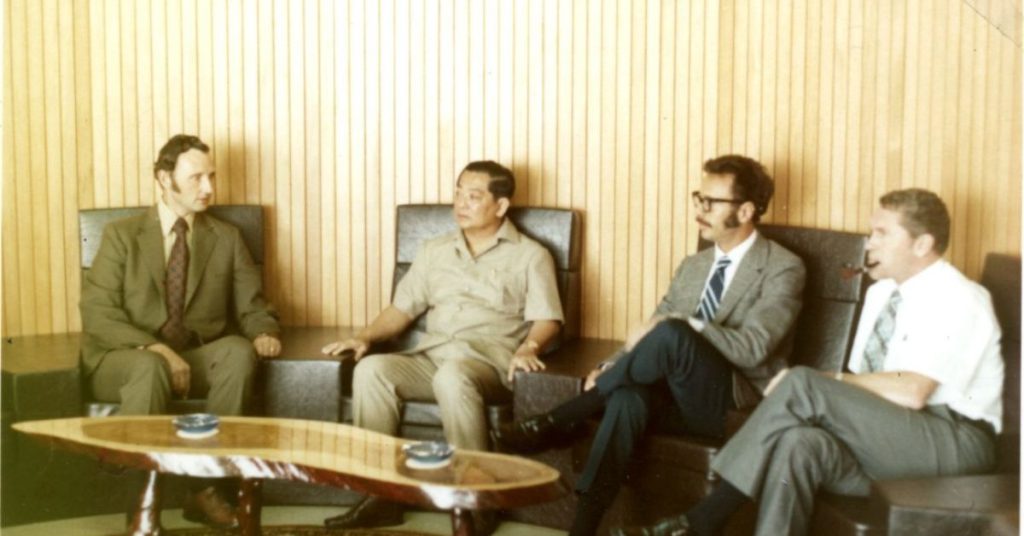 These zones are also strategically situated along well-linked highways and railway systems and typically have easy access to well-equipped seaports and Kuala Lumpur International Airport.
On top of that, Malaysia was able to offer lower labour costs at the time, the paper reported.
According to a 1999 paper by Dr Goh Pek Chen, multinational corporations (MNCs) responded well to the incentives and cheaper labour, resulting in the massive relocation of semiconductor firms to Malaysia.
With all this happening, Intel opened its 5-acre assembly plant in Penang in 1972. This was the very first offshore production facility.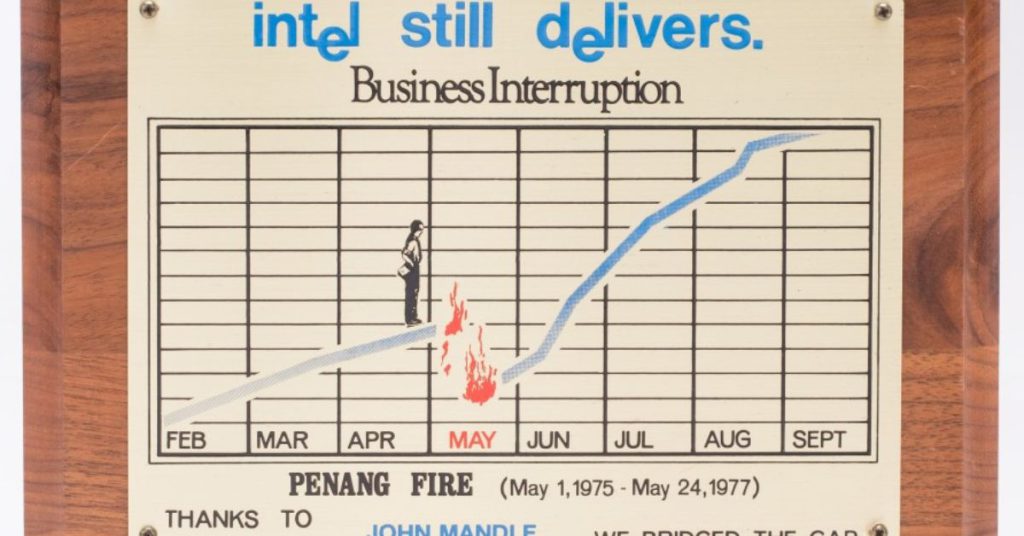 According to Intel, by 1975, the plant employed about a thousand people and became "a crucial part of the company's manufacturing chain", but a fire in May of that year would result in the company rebuilding a new facility the following year.
In 2021, the company also announced that it would be investing over US$7 billion to build a new chip-packaging and testing factory in Malaysia. The American company certainly has played a hand in developing our semiconductor industry.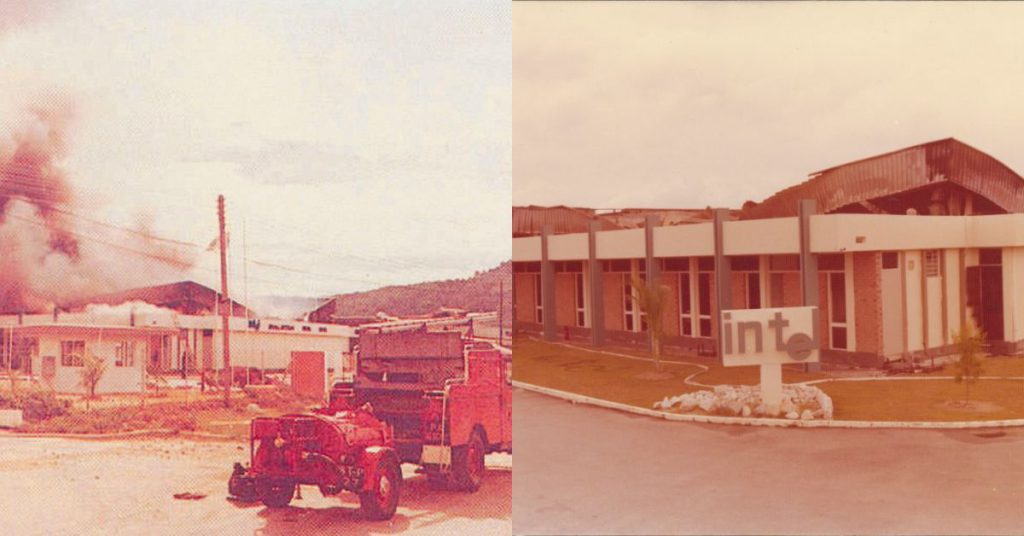 Other well-known firms such as AMD, HP, and Hitachi also came into the country in the 70s. By the early 1980s, there were fourteen MNC semiconductor firms (excluding subsidiaries) operating in the country, Dr Goh's paper reported.
Since then, the industry has continued to grow locally, especially in Penang, which was estimated to contribute to 5% of global semiconductor exports in 2019.
The future of the industry
In recent years, the semiconductor industry has been experiencing shortages due to a variety of reasons, including the pandemic, according to S&P Global. There's also the war in Ukraine disrupting supply chains, Deloitte pointed out in its 2023 semiconductor industry outlook.
Due to the lack of supply, there has been a boom in demand for semiconductors, but many, including Forbes, expect a slowing down of the semiconductor industry this year.
Malaysia Semiconductor Industry Association (MSIA) president Datuk Seri Wong Siew Hai also predicted a slowing down of the industry in January 2023.
However, in Deloitte's report, the firm believes that the downturn in the industry could provide an opportunity for the industry to shift its focus on a variety of pressing issues.
This includes achieving environmental, social, and governance (ESG) goals, addressing issues in the talent equation (whether it be shortages or layoffs), and looking into building new fabs or expanding existing facilities.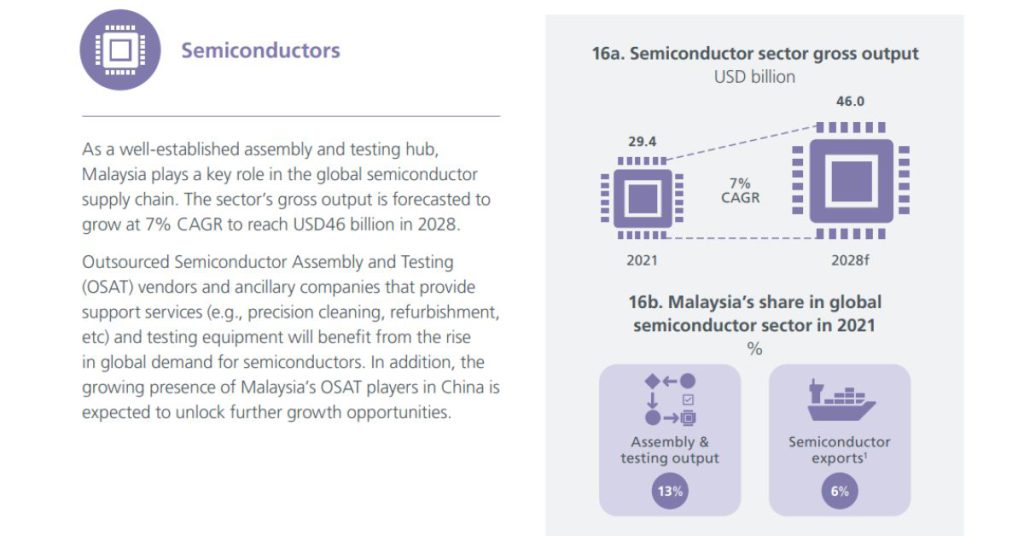 All this aside, Malaysia's semiconductor industry is still expected to grow with a compound annual growth rate (CAGR) of 7% to reach an output of US$46 billion or RM212.52 billion by 2028, an Eastspring Investments and PwC Singapore report stated.
More than 50 years since the first Free Trade Zone in 1972, semiconductors still seem to be an electrified industry in Malaysia, putting our nation on the global map as an E&E powerhouse and bringing in powerful investors such as Tesla.
Read other articles we've written about Malaysia here.
Also Read: Turn your idea for a social enterprise into reality by joining this SEEd.Lab programme
Featured Image Credit: Intel / Unsplash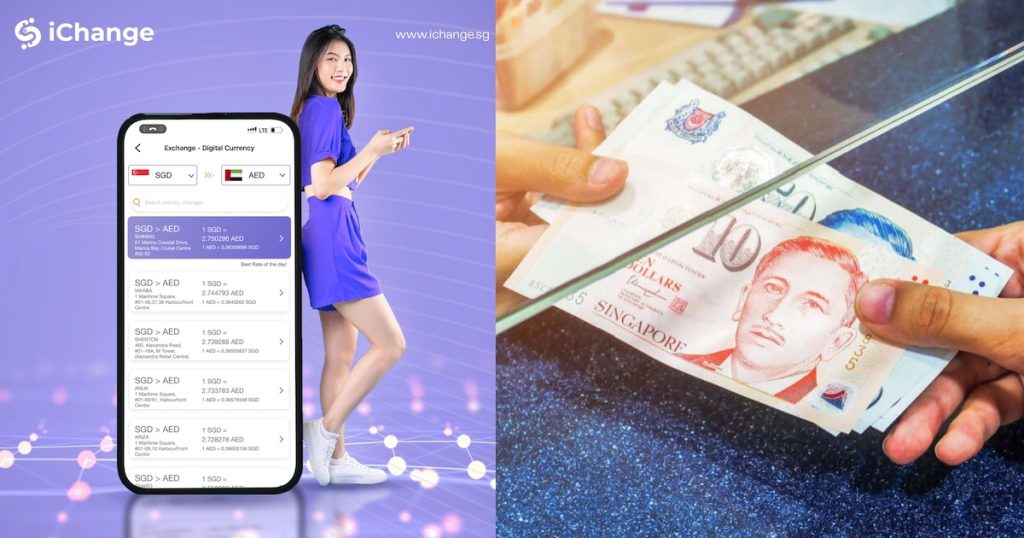 Suresh Parthasarathy, CEO of IBV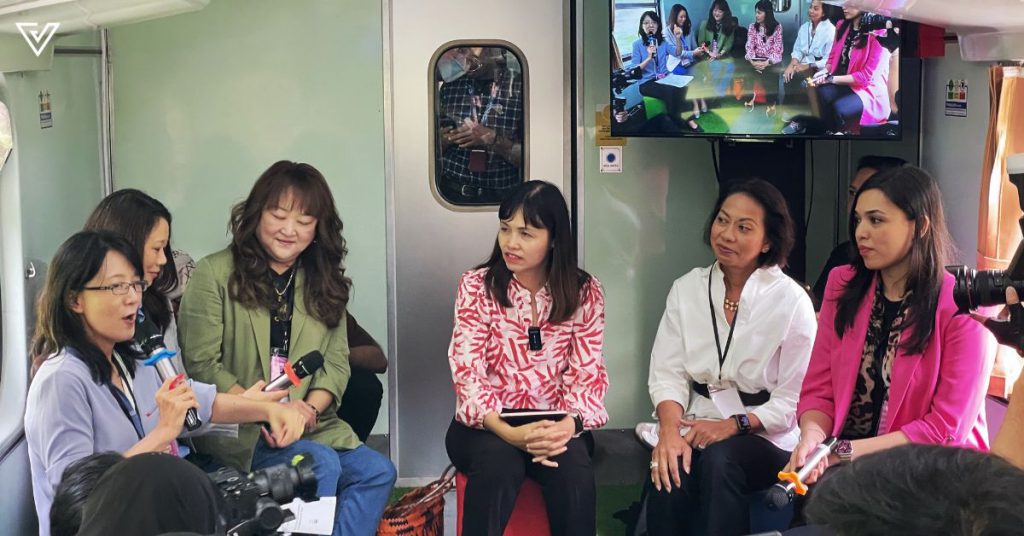 A few weeks back, Vulcan Post was invited to the launch of MDEC's #GirlsInTech programme in conjunction with International Girls in ICT (GICT).
There, we were given the opportunity to join a Fireside Chat session featuring YB Teo Nie Ching, Deputy Minister of Communications and Digital, and women industry tech experts as panellists, specifically:
This session mainly served to inspire and motivate female students in attendance.
But alongside the words of encouragement, we noticed four interesting and noteworthy insights that probably aren't really talked about enough:
1. Diversity should be embraced and not shied away from.
Sometimes, differences can lead to conflict. But on the flip side, differences can also fuel creativity.
Jun explained that when we have a diverse community, we actually have different kinds of ideas. "It's not about who is better than the other, but about knowing each other."
"It's about embracing diversity, because with diversity all ideas come together. And we will become more advanced this way."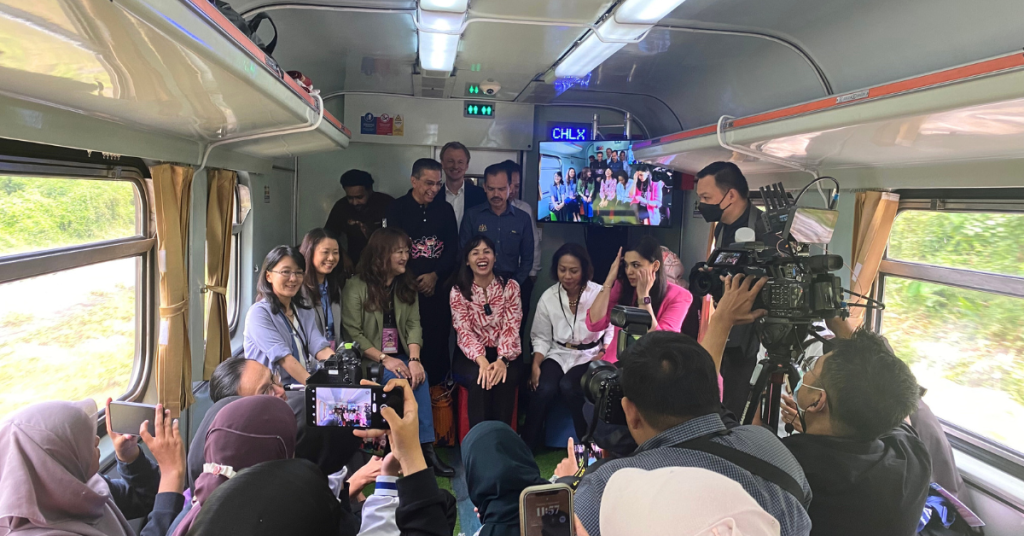 YB Teo elaborated that although the programme is focusing on empowering girls (and women) in tech, the big picture that we're moving towards is diversity.
She also noted that girls are still under-represented in STEM (science, technology, engineering, and mathematics), so women lack the opportunity to productively share our ideas.
One example she gave to emphasise this point is how during the national lockdown periods of the pandemic, there was not much news about childcare centres being reopened despite other sectors being allowed to operate again.
"For parents to go to work, we need childcare centres to be opened," she stated.
But as only selected ministers were appointed to sit in matters concerning the nation at the time, there may have been a lack of consideration for this. So in this case, a diverse board might have helped provide a more comprehensive view of the situation.
2. Technology itself isn't enough. It needs to be paired with social skills.
When talking about technology, we usually think of it as a function. And oftentimes this refers to a software routine that performs a task.
However, Jun elaborated that it's a life skill. While the technical definition still applies, being in STEM also means bridging the gap between the software and its users.
For example, creating a technological solution isn't enough. It's also about sharing that solution with consumers in a manner that they understand.
"At PayNet, when we introduce tech to get people to embrace e-payment (such as FPX), our technology created the app. [But] the biggest challenge is to convince the public to use e-payment technology. That doesn't need tech, that requires persuasion skills to build confidence in the public."
Of course, she acknowledged that you have to understand the technology to share your creation with others, and she also emphasised on the need to understand consumers.
"If you want to make it in tech, your problem is not about [understanding] tech languages. You are supposed to find what are the life problems that need to be solved," she stated.
So in essence, it goes beyond having the technical skills to also understanding how best to apply that knowledge.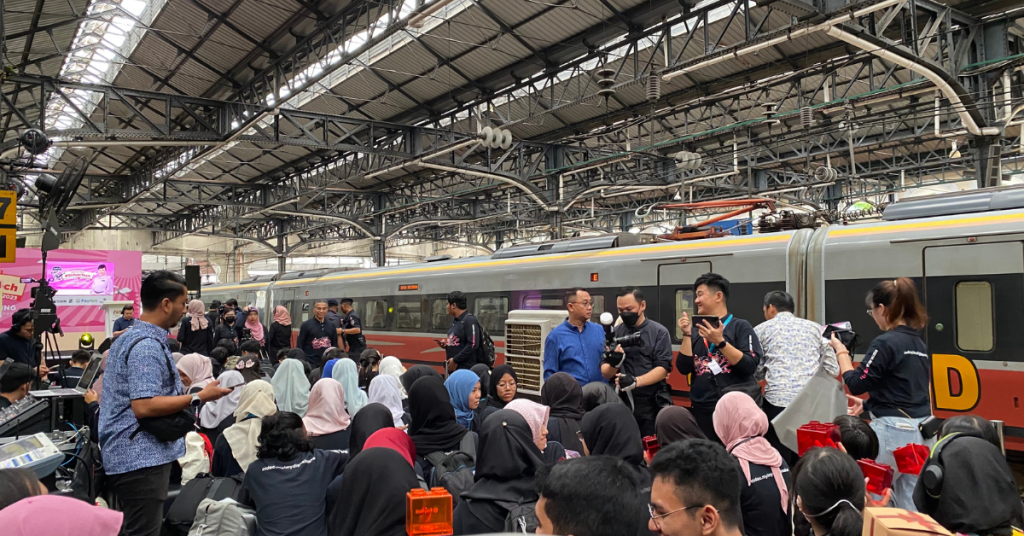 3. "The man you marry is the most important career decision a woman will make."
This may be a controversial food for thought, but Izzana mentioned that the person a woman chooses as their spouse (or life partner) happens to play a crucial role in her career.
While she's not married herself, she explained that the person you share your life with does help to determine the direction of your life.
YB Teo shared her own experience as a parliamentarian. Her career has brought her around the country, moving from Selangor to Johor, then Putrajaya since 2008.
But fortunately for her, her husband was willing to make those transitions with her each time. Though she did acknowledge that his own occupation as a medical doctor made this easier, as it wasn't too difficult for him to get the relocation transfer letter from the Ministry of Health (MoH).
"We need to believe that as men or women, we all have the same right to pursue our careers. My husband has never said that his career is more important therefore I should make the sacrifice for him. Instead, it's the other way [around]."
This may sound more acceptable in this day and age, where equality and equity are constantly on people's tongues.
But this wasn't always the case. And there are still traditional views on how women should make these life-altering career decisions for their husbands, but not vice versa.
Hence, the core lesson shared here is to find a partner that's supportive of your endeavours, otherwise you may have a hard time pursuing your goals.
4. Having representation in your chosen career field is necessary.
If you've noticed in recent years, people across the world have emphasised on the importance of representation.
And there's a good reason for it.
The University of Toronto reported that numerous studies have concluded that when students don't see people like themselves in the classroom, they have a more difficult time identifying with the industry and may feel like they don't belong. Thus, reducing their chances of thriving.
As such, Izzana explained, "It's important to be able to identify who your role model is. Because the majority of people find it hard to envision themselves in their dream role if they don't have someone to look up to."
"For example, YB Teo. What is YB's background? What did she study? Who did she marry?"
If these aren't taught at home, then she encouraged the students to look for a role model themselves. One that matches the values that are aligned with you or what you want in life.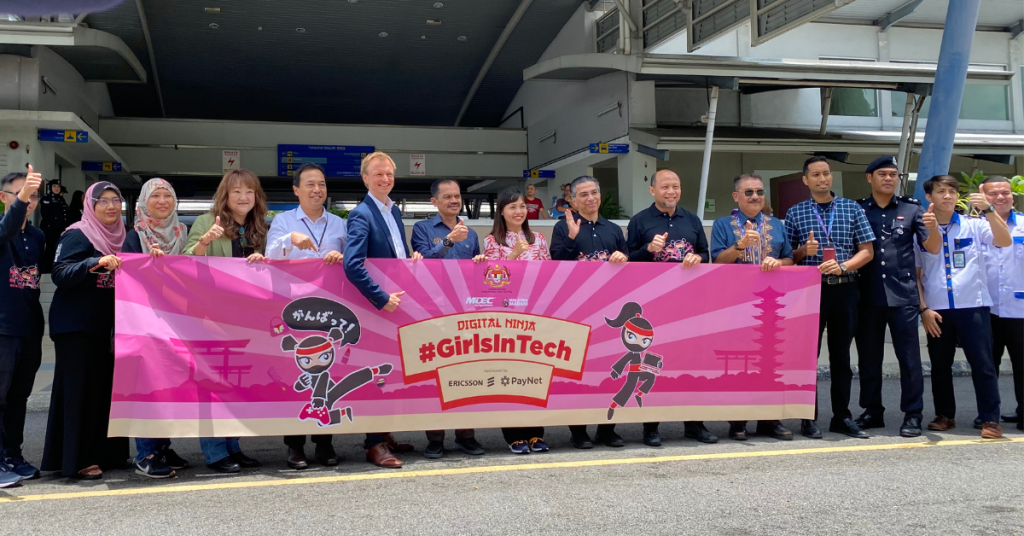 "Where do you want to be? If you want to be an MP, look at a successful MP who is speaking about the things you want to as well when it's your time," she explained. "Having a role model is very important to be able to help you to shift your mindset."
-//-
At the end of the Fireside Chat session, each of the panellists was asked to give one piece advice to keep ourselves futureproof since the world changes so fast:
Ivy: "Be very curious. When you see something, don't just say 'Ah, it's a QR Code. Think beyond that. What's behind the QR Code and how does it work? Be very curious and just keep learning."
Jun: "You cannot be complacent. Every time you know about what's coming in your life, learn about it. So the trick to it is to know what is coming and be prepared for it."
YB Teo: "Critical thinking, I think that's very important. Things have been done in this way but does it have to be this way all the while?"
Dr Sharlene: "Continuous learning and don't let anyone define your value. You decide your value."
Izzana: "Mine would be courage, so in whatever you do and whatever you feel you need to say. Even if your voice is shaking, even if your knees are shaking, say it and do it."
With these wise women leading the way in the tech industry, it'll be interesting to see how many more women in STEM we'll be seeing in the near future.
Learn more about Digital Ninja here.
Read other articles we've written about Malaysia Digital Economy Corporation (MDEC) here.
Also Read: Here's how M'sian SMEs can get 1,000GB of high-speed data at RM50/month to boost their biz
Featured Image Credit: Vulcan Post