Malaysians are familiar with the Harvest Festival (aka Gawai Dayak), celebrated by our Sarawakian friends.
But did you know that the East Malaysian state also has its independence day every July 22?
The story dates back to when the Sultanate of Brunei installed James Brooke as the Rajah of Sarawak in 1841 after he helped to quell a Sarawakian rebellion against Brunei's control.
Thus, the Brooke Dynasty in Sarawak started, and lasted for a century.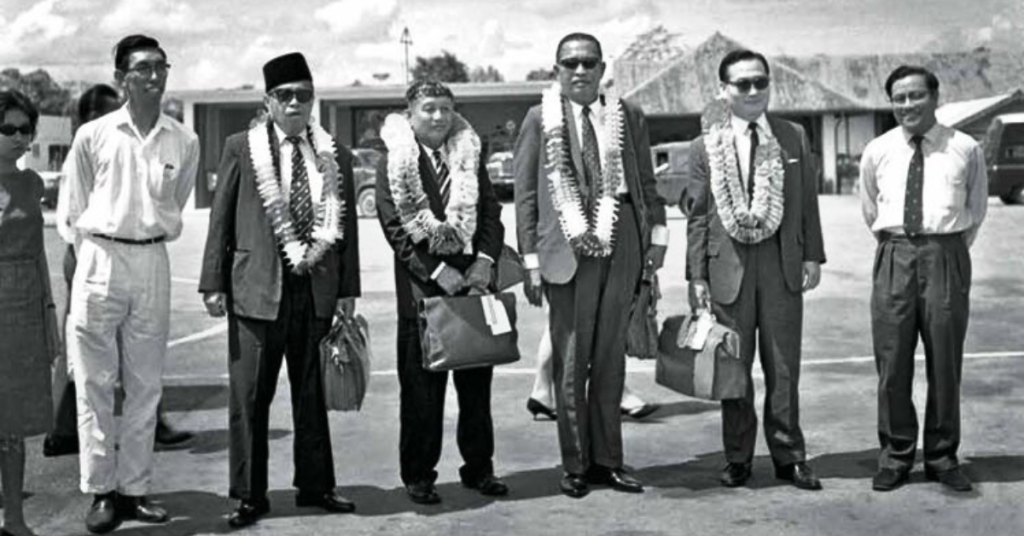 Fast forward to the end of WW2, Sarawak became a British Crown Colony, ending the Brooke Dynasty as a new British Crown Colonial Governor was instated.
Some years later, as part of the Cobbold Commission, Sarawak was granted the ability to self-govern on July 22, 1963, and one of the several conditions to this was that Sarawak had to join the Malaysian Federation.
That's the short version of how Sarawak became what we know today.
A celebration of our Sarawakian brands & the people behind them
To commemorate this upcoming celebration, here's a look at some past entrepreneurs and startups based in Sarawak that we've covered. 
1. Belibeli Super App (previously known as WeGÖ)
When thinking of delivery services, brands that will come to mind are Lalamove and Grab. But before all those were available in Sarawak, Mohammad Hisham Khairul Nasir started the Belibeli Super App.
Apart from being able to arrange the deliveries of items, it also offers e-hailing, B2B and B2C marketplaces, and booking services (e.g. mobile spas, homestays, etc.) through the platform.
In 2020, the brand participated in the annual Sarawak Shell LiveWIRE programme, winning a seed grant of RM6,000.
2. Hachi by Kenny's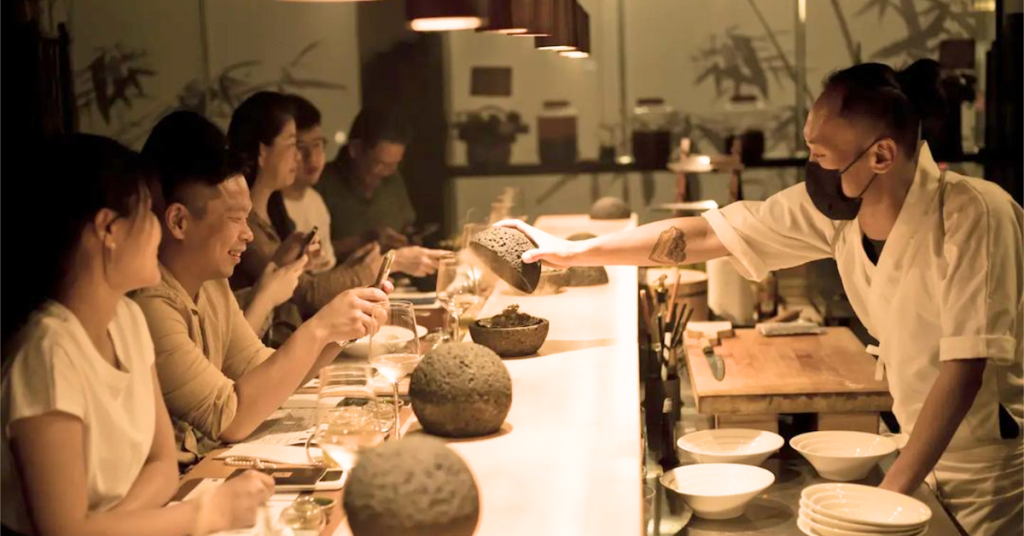 Once a culinary student at Taylor's University, Sarawakian Kenny Gan has since made a name for himself with his omakase restaurant in Miri called Hachi by Kenny's.
Trained in French cuisine and an admirer of Japanese cooking philosophy, Kenny decided to fuse the two at his restaurant.
Hachi currently specialises in omakase dining and frequently mixes up its offerings. Most recently, it held a special sake pairing omakase session with a certified sake master.
3. Kun Product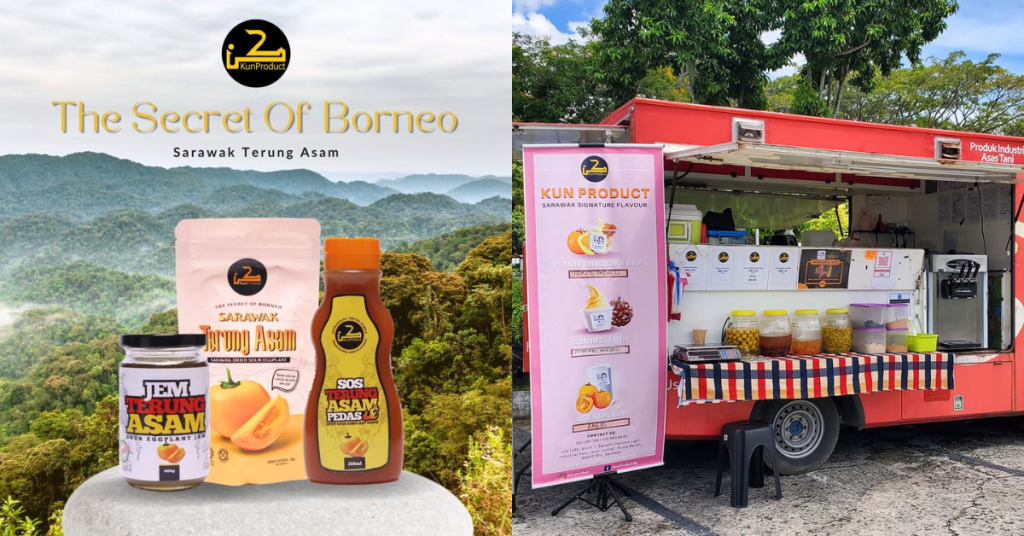 Started in 2010, Kun Product is the brainchild of Fitriah and offers dried fruit products and pickled fruits (jeruk buah). The main star of Kun Products is terung asam, a native Sarawakian fruit.
Locals typically use it for cooking dishes, including curries and fish soups, but at Kun Products, the fruit is sold as it is or processed into jams and sauce. And most recently, terung asam ice cream.
Like the Belibeli Super App, Kun Products also participated in the annual Sarawak Shell LiveWIRE programme.
4. Mix Food Borneo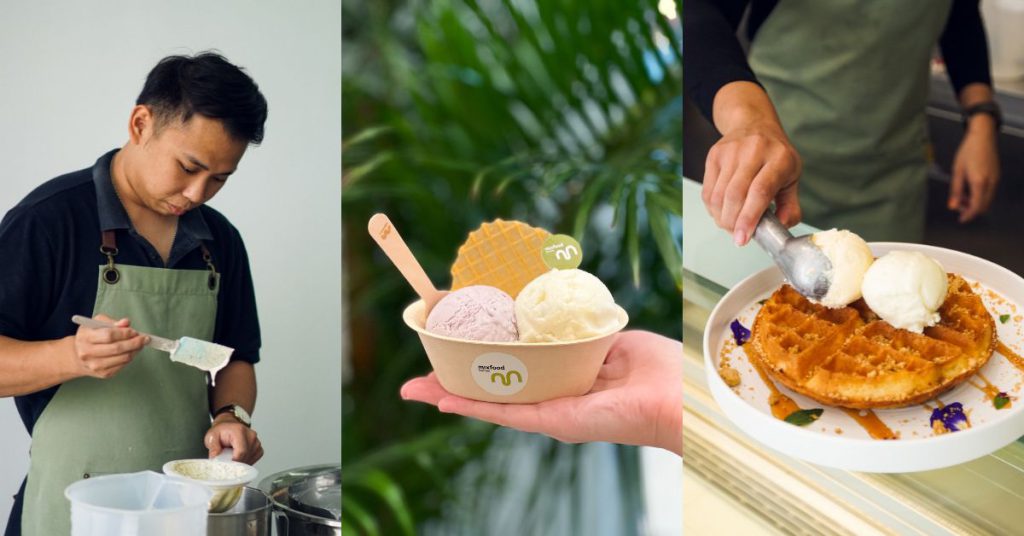 Initially an online business selling salted egg potato chips, Mix Food Borneo has since become an ice cream parlour.
It is helmed by Eric Lau, who previously worked at Dewakan, now a Michelin-starred restaurant in KL.
With a focus on creating Bornean-flavoured desserts, the brand sources its ingredients locally, particularly those that can only be found (or are famous) in Sarawak and Borneo.
Some ingredients they've used so far include dabai fruit, Bornean durian, gula apong, and Bornean chocolate.
5. Singapore Chicken Rice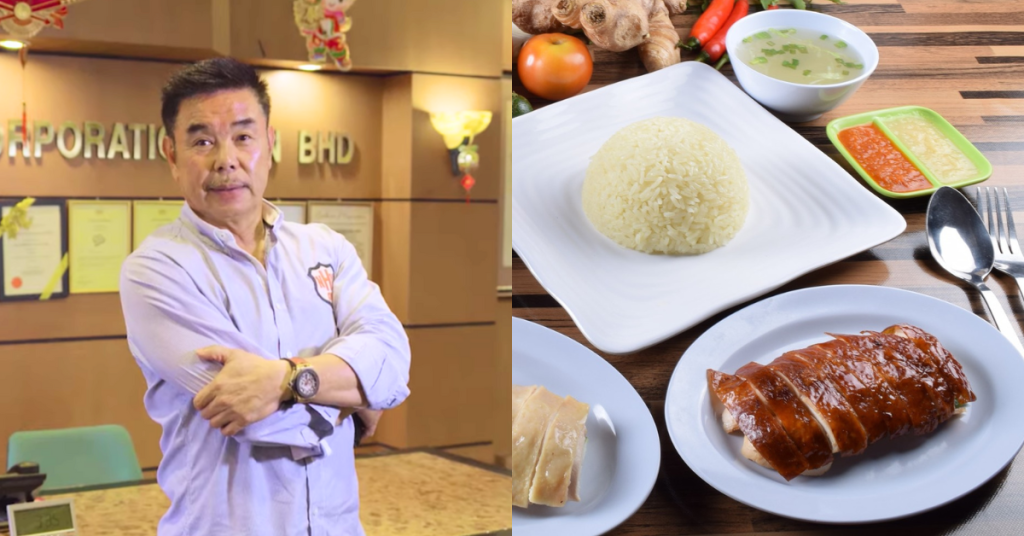 Contrary to what you might think, Singapore Chicken Rice doesn't hail from our Johorian neighbour. It's a popular Sarawakian chain that started in Kuching.
The founder, Johnson Tan, was convinced a Johorian-helmed chicken rice stall in Singapore was "very unique" and wanted to bring it back home.
So the two did just that and turned it into a chain with over 40 outlets around East Malaysia, Indonesia, and Brunei.
6. Sluvi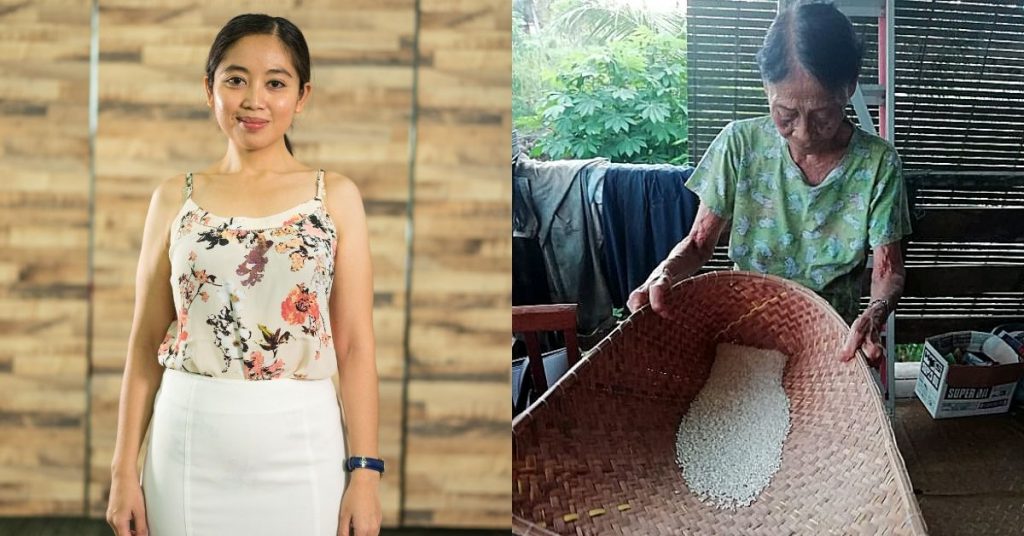 After struggling with chronic eczema leading to her job resignation, Sulie created her skincare line called Sluvi.
But instead of using chemicals, she used ingredients easily sourced from the backyard of her village, Melugu, in Simanggang, Sarawak.
Aside from being a natural skincare alternative, the brand also empowers farmers by sourcing ingredients from them and increasing their income.
7. The Haunted House Series, TAKUT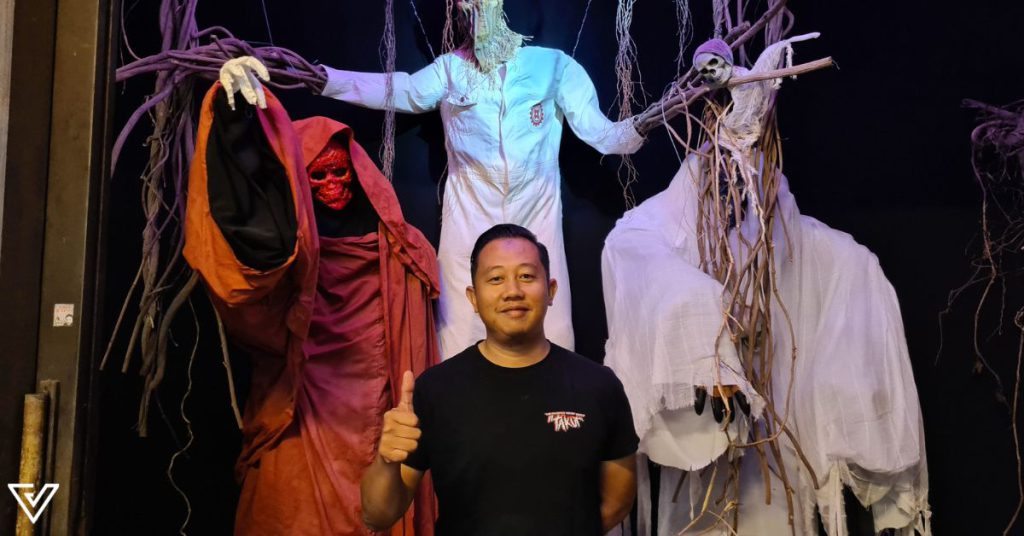 Haunted houses are a dime a dozen in Malaysia, but it's not every day that you find one in an actual haunted building (as the team claims). So you could certainly say the TAKUT team is committed.  
Located in Kuching, the haunted house changes its theme every four months to jazz things up and keep it fresh.
And if it's not clear yet, the spot isn't for the faint-hearted, with the brand reporting 27 visitors fainting on-site last year. 
8. The Tuyang Initiative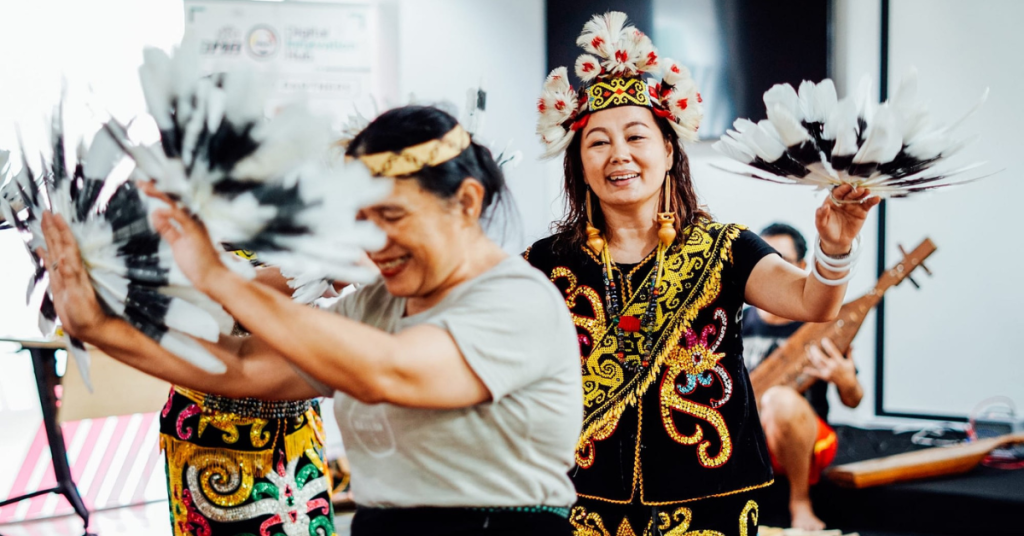 After feeling disconnected from their Kenyah heritage, John and Juvita started The Tuyang Initiative to promote the Dayak people's cultural continuity.
But that's just a simple explanation of their goals. Speaking to Vulcan Post, the founders shared that it's a way to celebrate their traditional way of life and the depth of knowledge that comes with it.
Aside from supporting the local community, people can also participate in its classes, workshops, and talks on the beauty of indigenous cultures.
9. Timogah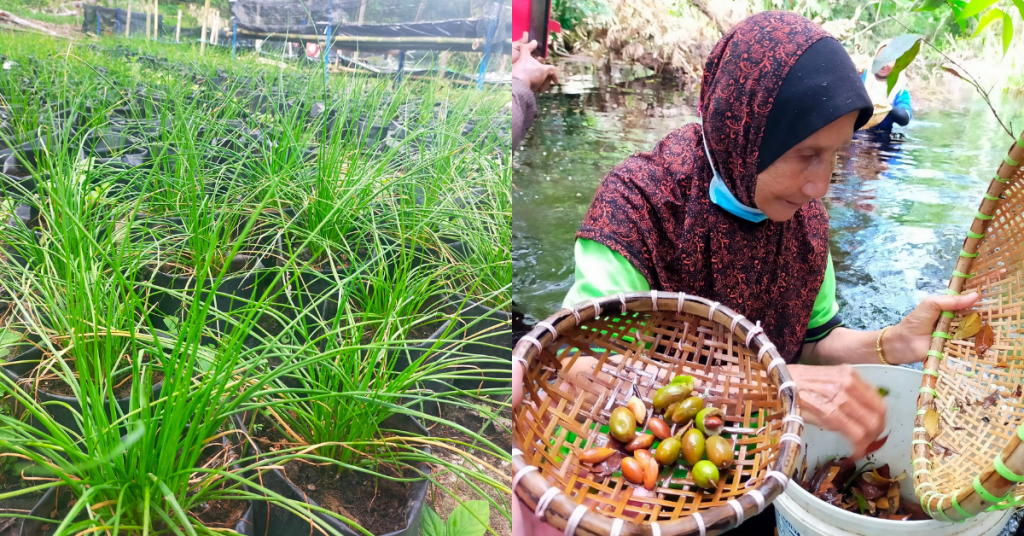 An online platform selling fresh produce might seem pretty common in Peninsular Malaysia, but Timogah is more than that.
The business helps to link local and rural farmers with customers in Sarawak, thereby supporting the smaller (but still crucial) industry players.
Not surprisingly, it has won twice at the annual Sarawak Shell LiveWIRE programme (2018 and 2022) and received seed funding from Sarawak Digital Economy Corporation.
-//-
This year will mark Sarawak's 60th anniversary of its independence. A total of nine large-scale events are reportedly planned for the celebration, culminating in a parade at Padang Merdeka, Kuching, on July 22, 2023.
Celebrations are already underway, with the 'Kembara Sarawak Merdeka' Convoy and the state's Digital Exhibition taking place from May 28 until D-day.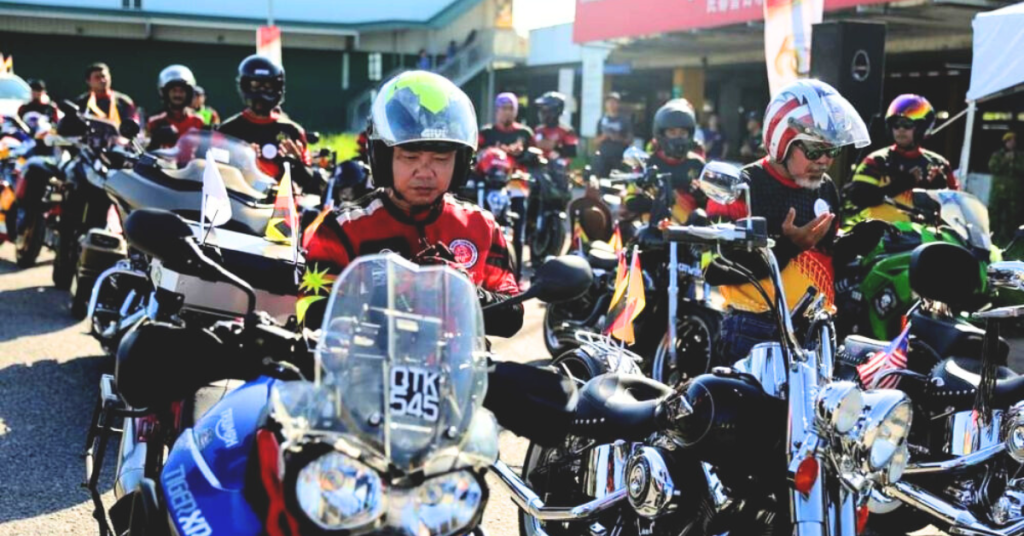 The parade will include a commemorative awards ceremony (for those who have fought for the state's development), a 'Konsert Rakyat', and a state banquet, amongst other events.
The theme for this year's anniversary celebration is 'Sarawak Maju Makmur', which wishes for the state's continuous prosperity and progress.
To all Sarawakians, we wish you a happy upcoming independence day!
Read other articles we've written about Malaysian startups here.
Featured Image Credit: Hachi by Kenny's / The Tuyang Initiative / Timogah