Cafe culture has been around for as long as I've known, especially with the abundance of old-school kopitiams that we have in Malaysia. But when talking about modern cafe culture, one concept that's been going viral lately is themed cafes.
And at Vulcan Post, we've covered a good number of them including Cotta (a homemade ricotta-themed cafe), Coffee N Clay (a ceramics-themed cafe), and most recently Chocc (a chocolate drink-themed cafe).
But while most of these are in the Klang Valley, we stumbled across one that's tucked away in Ulu Kinta, Ipoh called Helmet Cafe.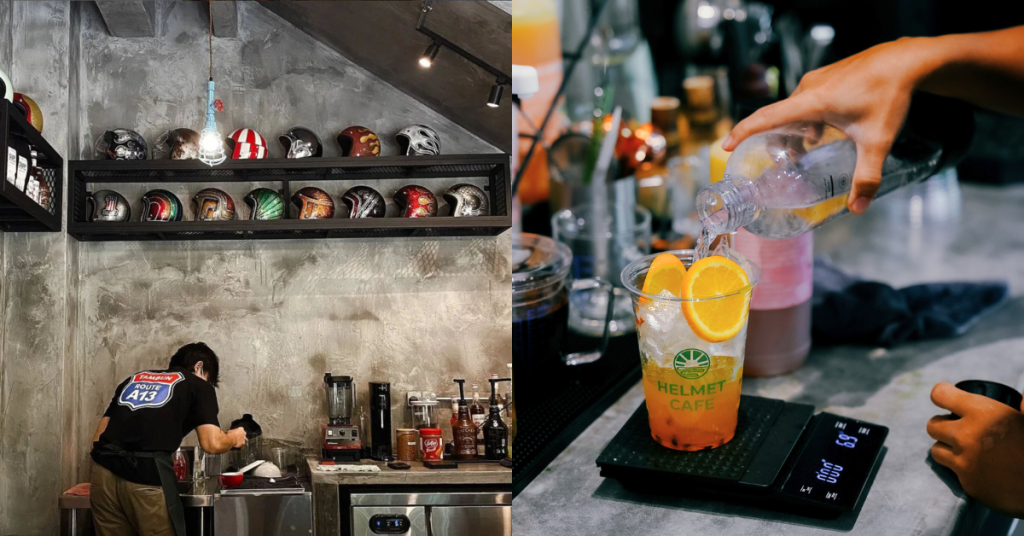 Coffee with a side of safety helmets
Not just a quirky name, Helmet Cafe is a local family-run coffee shop that's themed around its large collection of biker helmets.
The protective gears collected are specifically for motorcyclists and are mostly vintage models, with some of the oldest ones being over 50 years old.
"[I] source them from asking passersby, old stocks from motorcycle shops, Facebook Marketplace resellers, and flea markets," Bardrull Hishaam Tay, the founder of Helmet Cafe, shared with us.
As an active biker himself, Bardrull began his helmet archive 15 years ago starting with retro Malaysian helmets. This hobby continued on until he had a total of over 500 helmets, all neatly kept at home for his own amusement.
You might think this would cause issues considering the sheer volume, but Bardrull quipped that his collection was achieved with the full support and motivation of his wife (and co-founder of Helmet Cafe), Noor Azuwraa.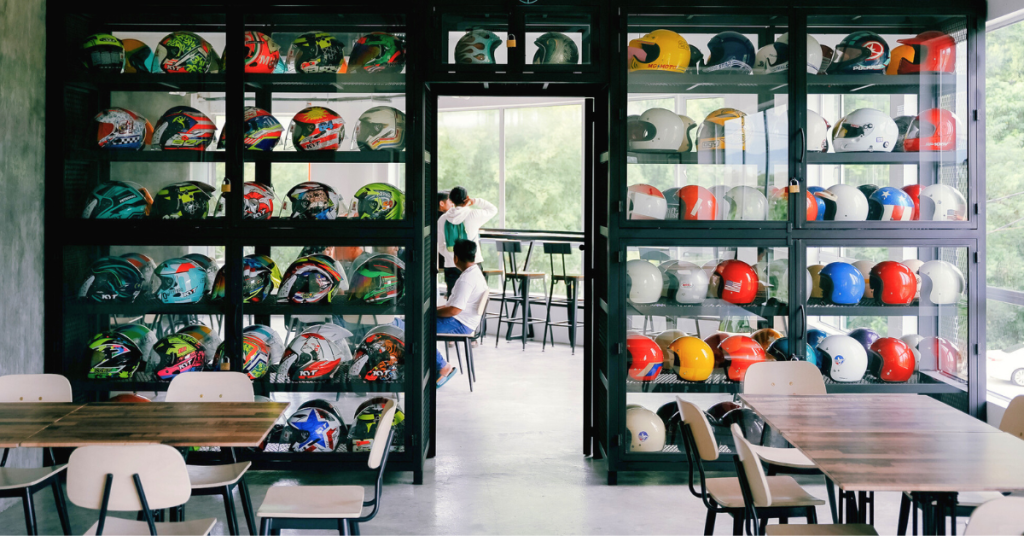 It was while admiring his helmet collection that Bardrull began wondering, "Rather than enjoying my collection all by myself, why not share the passion and let other helmet enthusiasts enjoy it as well?"
Thus, birthing the idea of Helmet Cafe.
The plan to have the store at Ulu Kinta wasn't by chance either. Jalan Tambun (also known as Malaysia's Route A13) is a main road on the north-eastern outskirts of Ipoh, Perak. This makes it a common route taken by motorcyclists while on their travels.
Not only that, it was chosen because of its picturesque surroundings of limestone hills, a view synonymous with Perak.
So Bardrull and Noor moved to the capital city of Perak with their three children, who all help manage the cafe full-time too.
A rather unusual family venture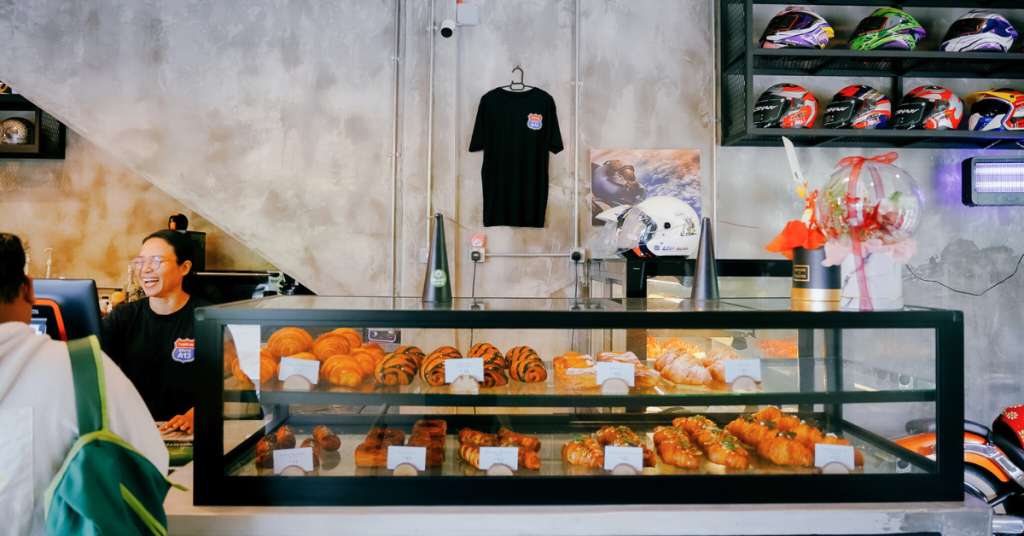 Although fairly new, the couple reported that Helmet Cafe has been receiving positive reception both from locals and tourists. And part of it is due to its all-encompassing nature that welcomes cafe-goers and motorcycle enthusiasts alike.
While the helmets on display are only for decorative purposes, interested motorists will be glad to know that the brand also has a retail store.
Conveniently located just one floor above the cafe is Route A13 Tambun Merchandise store. There, visitors can find an assortment of helmets including limited edition pieces.
An example of this is local helmet brand LTD's recent collaboration with Majalah Gila-Gila for its 45th anniversary. Another rare item is its 2021 collaboration with Nippon, the Japanese paint company.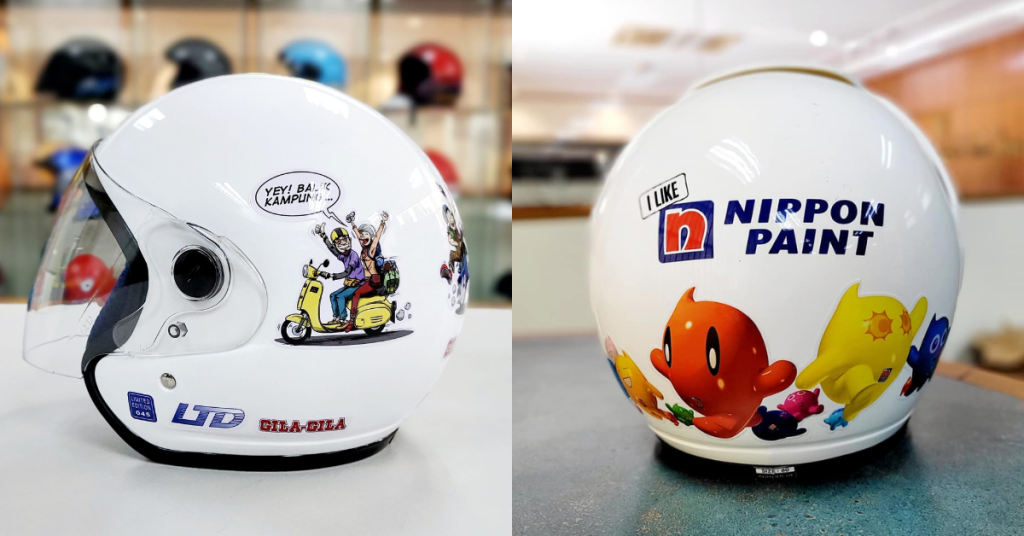 "Over time, the price for these kinds of helmets will increase depending on the market demand and interest from the public, helmet enthusiasts, and collectors," Farra Sabrina Tay, the brand's managing director and the couple's eldest child, explained.
Helmet enthusiasts aside, Helmet Cafe also caters to a wider and more general audience that actually comes back for the food.
"Although we do get many customers who come to enjoy and admire our helmet collection, we also get customers who drop by often and repeatedly for our menu offerings," Farra shared.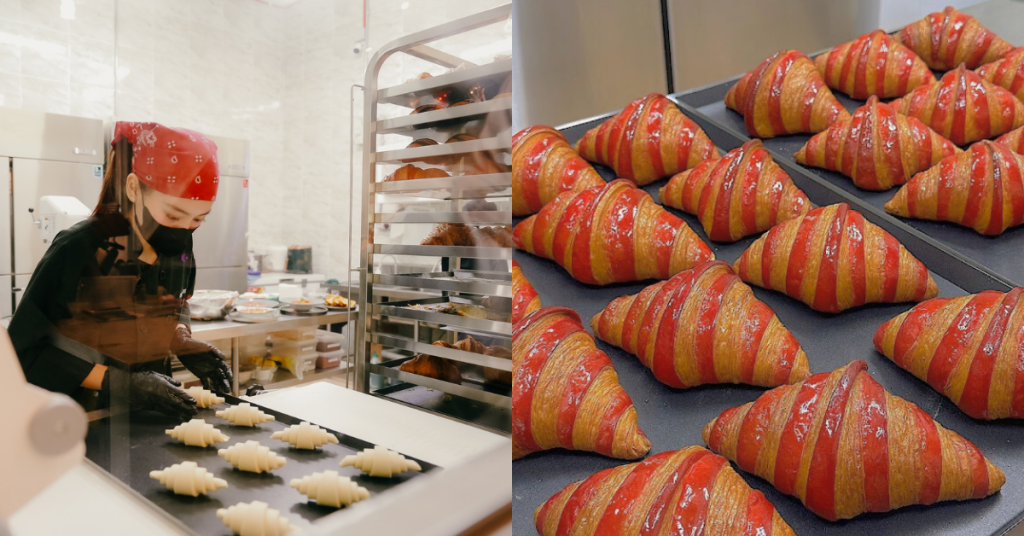 Most notable is the cafe's croissants that are baked in-house daily by its Head Chef, Irene Adrina Tay. Some of the flavours on offer have a more local flair, like Mango Santan and Durian Gula Melaka.
In fact, the brand also acts as a croissant supplier on the side. It seems like a tall order and lots of responsibility for Irene, who is only 20 years old, but her past experience working in large croissant production has helped.
"Since we have machines and manpower that are capable of producing large batches of croissants daily, we figured why not fully utilise them," she shared.
A coffee house with bigger dreams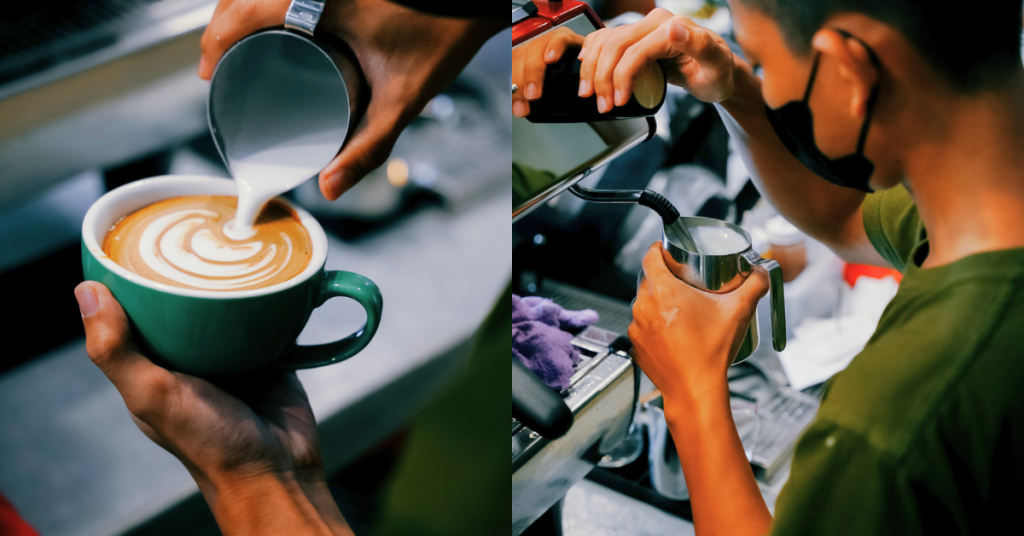 Similar to other coffee shops in Malaysia, Helmet Cafe serves hot meals like mushroom soup and cheesy pasta dishes. And what is a cafe if it does not offer freshly brewed coffee to patrons? This is where Farid Alvin Tay (Head Barista) comes in.
But with its short menu of hot meals, you could say that the focus is on lighter bites.
This could be a deliberate choice to cater to those who want a hangout spot instead of a full-on eatery. After all, heavier meals tend to make one sleepy, which isn't the best case during gatherings or for those on the go.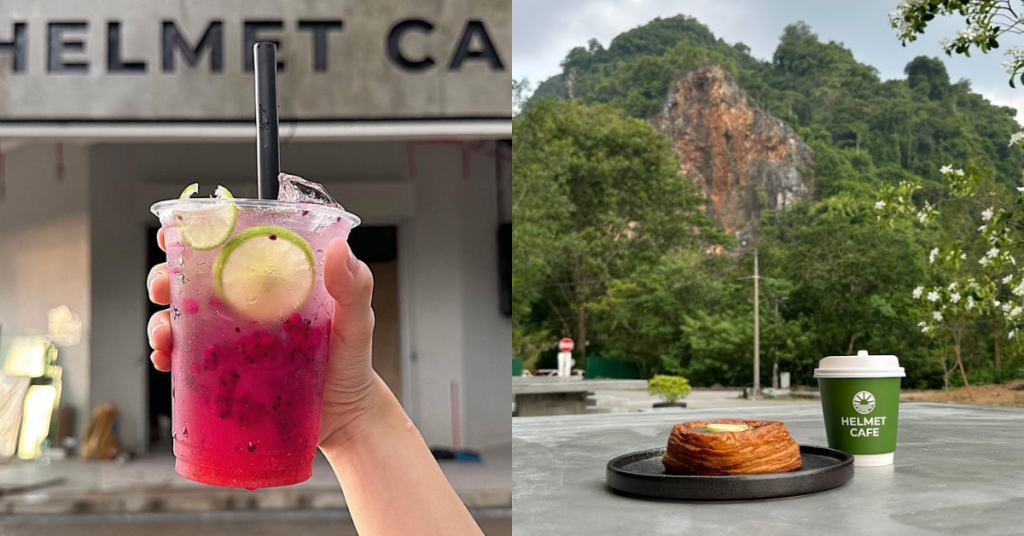 In terms of its croissant business, the family is looking to scale up production and supply to more Ipoh cafes. "Slowly but surely, we hope to expand this business nationwide one day," they shared.
This might be a challenge as Ipoh is known as a foodie haven for cheap eats. There are also other eateries in the area with unique qualities like Chang Jiang White Coffee, the viral kopitiam in a cave.
However, Helmet Cafe and its young management team seem confident about making a name for themselves.
And with the continued public interest in themed cafes aiming to bring new experiences to customers, there definitely seems to be a spot for them.
Featured Image Credit: Helmet Cafe