On September 6, 2023, Khairul Aming announced that his namesake brand has successfully sold 2.4 million bottles of his popular Sambal Nyet, which is equivalent to RM33.5 million in sales.
This is quite an impressive feat for an online brand that has been operating for only two years and eight months. More so when you consider the fact that Khairul started off as a content creator, and not a businessman.
During the three-minute long video, the content creator and entrepreneur shared that the business is on to its next phrase—automation.
Currently, Khairulaming Brand has two factories producing its one and only product, which has earned raving reviews from Malaysian consumers. Both factories are operating fully, but he said that renovations are still ongoing to bring in more machines.
Speaking openly, he shared that automation will be used to increase the production of Sambal Nyet to 7,000 bottles a day. And at the same time, it will help to solve a few issues that the business has been facing.
He explained that the product quality prior to this was quite inconsistent as the ratio of sambal and oil would occasionally vary from bottle to bottle. By using automation, each bottle will instead have the ingredients evenly distributed.
Aside from that, automation would solve the issue of leakages in some of the bottles. The businessman stated that the error percentage was quite low (about 0.012% only), but the brand aims to lower that amount even more by using auto-capping technology.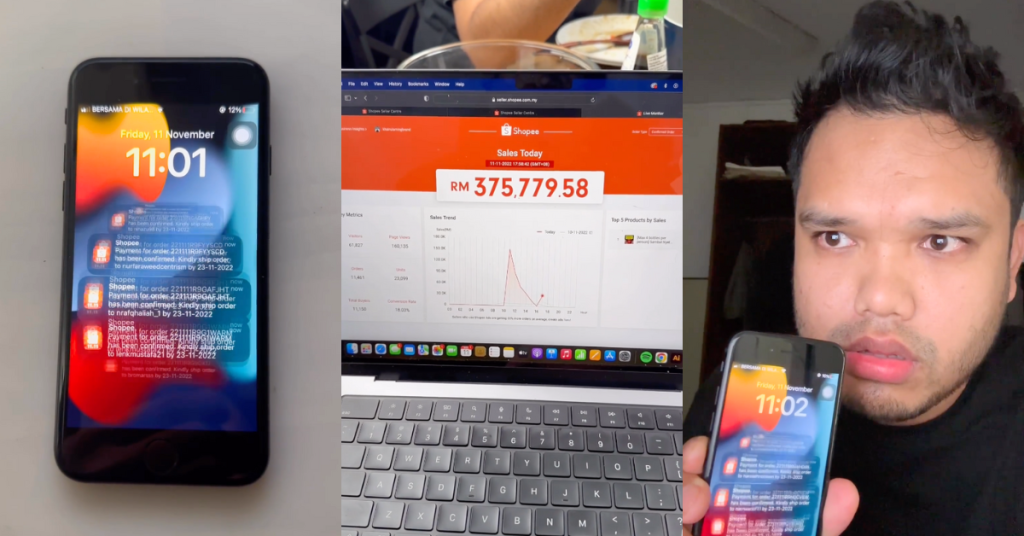 So now, the outer seal used for the sambal bottles will be a fully automated process.
Another improvement Khairul mentioned was the use of laser printing for the expiration dates. Before this, customers would find them as stickers on the bottles.
But the young entrepreneur acknowledged that it's not the best method, especially since stickers can quite easily fall or rub off once exposed to water.
"Automation is not only able to improve production, it also assists the business's staff members to shift their focus on the brand's second product," he teased without giving too much away.
Rising to the challenge
Speaking candidly, Khairul echoed the struggles of local businessmen and mentioned that the cost of raw materials has gone up from three years ago. So as a business owner, he has to look for ways to control the operational costs using automation.
It's a smart move as automation is one method that has reportedly been agreed upon by industry experts to save costs and reduce human error.
And by doing so, Khairul explained that the rise in costs wouldn't be burdened on the business's customers.
For now, he shared that the business is raking in sales worth RM70,000 on a daily basis. And they're well on track to raise the amount to RM100,000 a day.
"But increasing stocks itself is not enough," he said. Instead, this needs to be paired with widening its distribution channels. As such, he stated the brand's expansion into live commerce.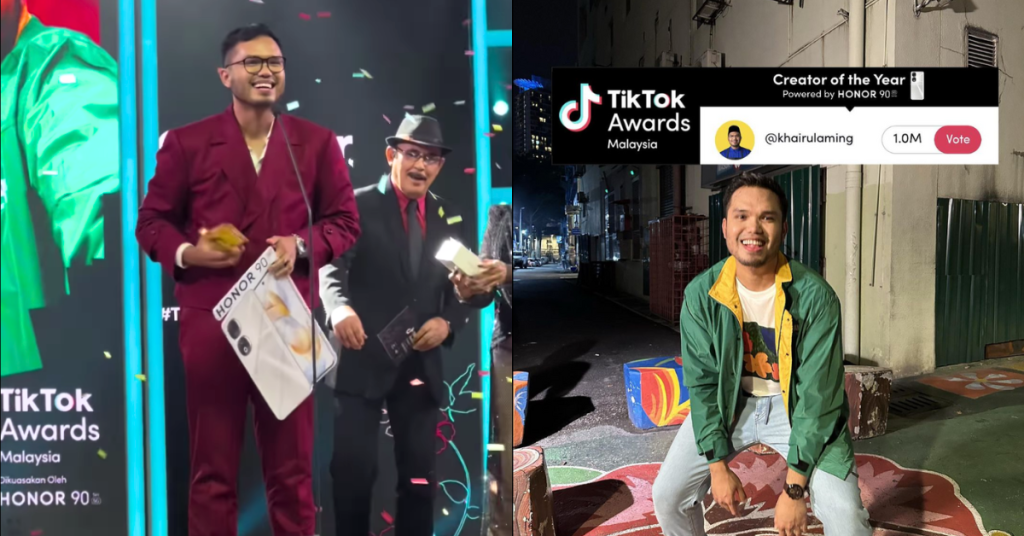 Starting this year, the brand has diversified its business channels and to TikTok Shop. This has managed to boost Khairulaming Brand's sales to exceed RM5 million.
"And interestingly, 76% of those sales came from live commerce. So we can see that the market is shifting towards livestream," he said.
"But this change isn't just for business owners only. It's also for the content creator and influencer industry because digital marketing has begun growing towards the livestream industry."
In consequence, he confided that as a content creator and entrepreneur, live commerce (or live selling) is an additional skill that he has to learn. This is all so that the brand can be better prepared when there's a market shift later on.
At the end, he concluded the video by sharing that customers can expect to see more products being sold through livestream by Khairulaming Brand. This includes the brand's second product, which is yet to be announced.
Not one to forget his roots, Khairul thanked his business' supporters, especially those that have been with them since they began selling in a small shop lot. "Hopefully, we can continue contributing even more to the local economy at Kota Bharu, Kelantan."
With such an inspiring and determined outlook for the business, it's no wonder that the content creator is such a popular public figure in Malaysia. And it also explains why this influencer-led brand has become so successful.
Read articles we've written about Malaysian startups here.
Featured Image Credit: Khairul Aming