Local coffee chain ZUS Coffee is hosting a unique event at Rumah Tangsi KL on September 9 from 10AM to 6PM to celebrate homegrown businesses.
Called Kampung Buatan Malaysia, the event features six local brands. Aside from ZUS Coffee, there's also BOH Tea, Inside Scoop, Farm Fresh, Julie's, and SYOK.
As the name of the event suggests, Rumah Tangsi has been transformed into a kampung-like space with each brands having their own booths.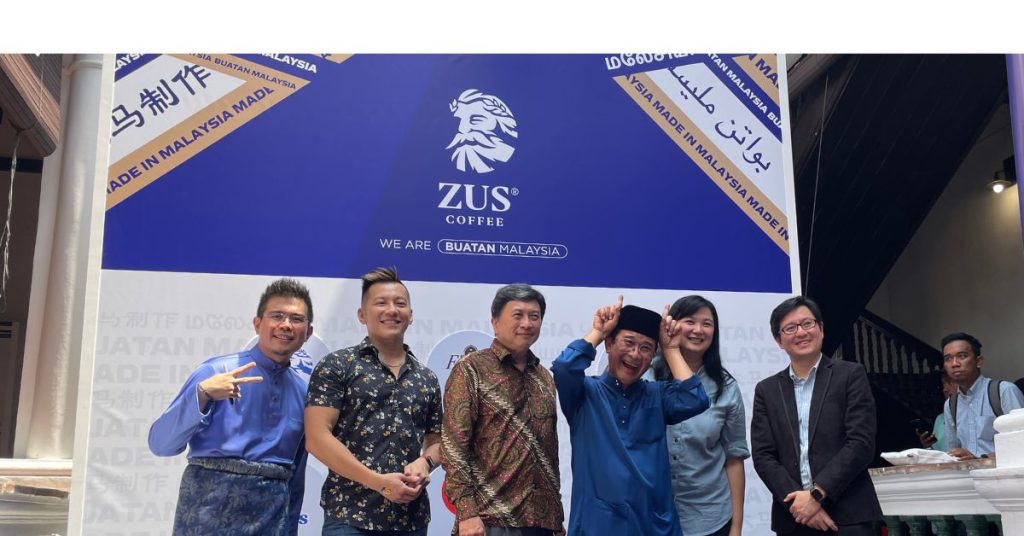 Kampung Buatan Malaysia is a part of ZUS Coffee's Buatan Malaysia campaign, which also includes ZUS Coffee's new Tarik Series of drinks. The Malaysian-inspired series includes a Teh Tarik beverage made in collaboration with BOH Tea.
ZUS Coffee has also collaborated with Inside Scoop to release three ice cream flavours inspired by popular ZUS Coffee drinks.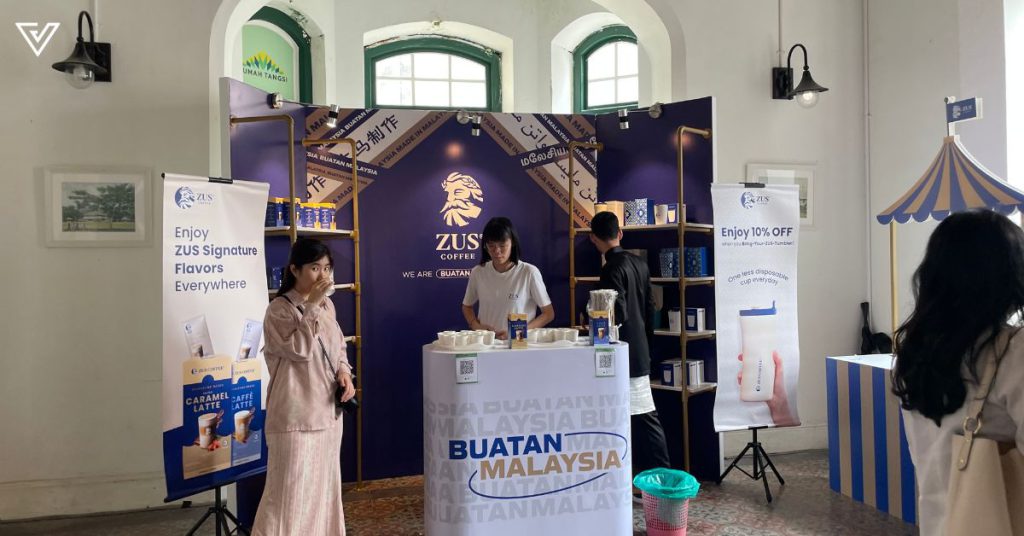 In an opening speech, ZUS Coffee's COO, Venon Tian, expressed how Malaysians have historically thought of "local quality" as being synonymous with "poor quality". This is something the brand aims to change with its campaign.
To tackle this negative perception towards "local quality", ZUS Coffee also released a video recently titled "ZUS Coffee On Trial: Buatan Malaysia?", viewed over 1.3 million times on Facebook and 1.9 million times on YouTube at the time of writing.
Welcome to the pasar
Attending the preview of the free-to-enter kampung on September 8, we were given an exclusive look into just what will be offered at Kampung Buatan Malaysia. Starting from the outside, there was a Jom Cha truck offering icy beverages.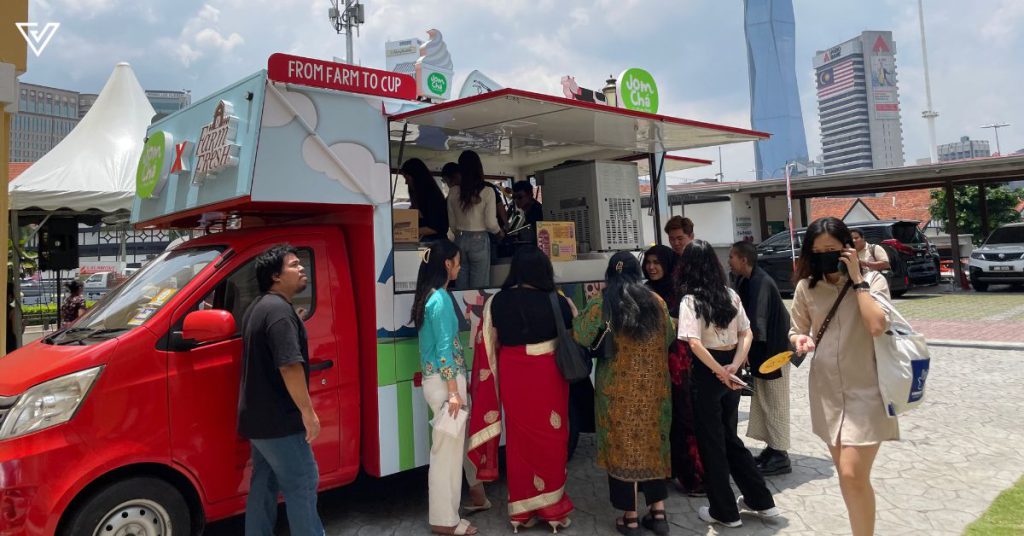 Entering Rumah Tangsi, be prepared to be greeted by an overwhelming sea of things to explore and experience. There was a ZUS booth offering the new Tarik Series of drinks, which includes Teh Tarik and Kopi Teh Tarik, both of which are finished with ZUS Coffee's signature Velvet Crème.
There was also a Time Tunnel exhibition here showcasing the history and growth of the ZUS Coffee brand throughout the years.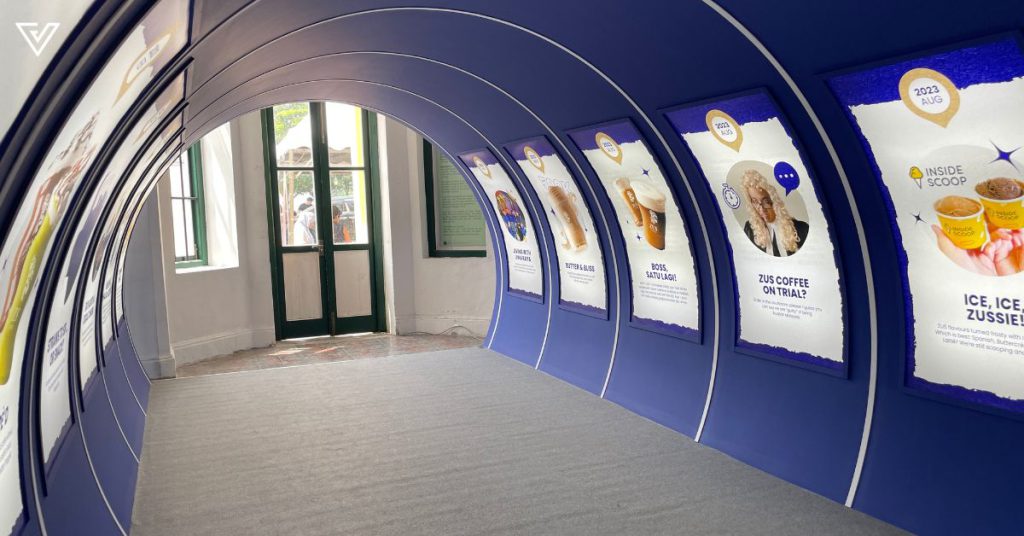 Leading into the main event space, an alleyway features Farm Fresh products, from their milk-on-tap bottles to yoghurts and more.
Further within, the Inside Scoop booth offered the three ice cream flavours created in collaboration with the coffee chain, which were Buttercrème Latté, Spanish Latté, and Matcho Latté.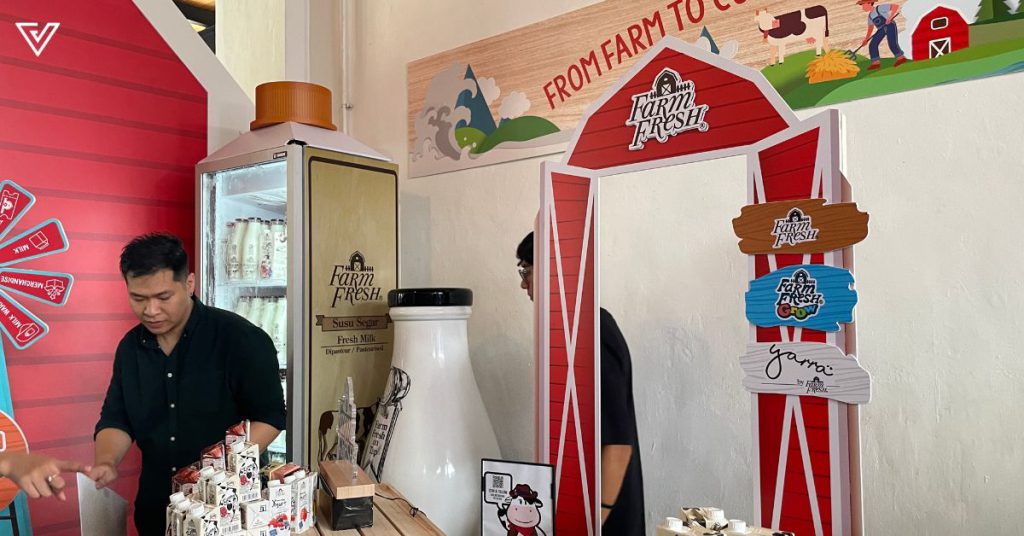 Over at Julie's, a plethora of biscuits and snacks can be found, while the BOH Tea area had warm cups of green tea available.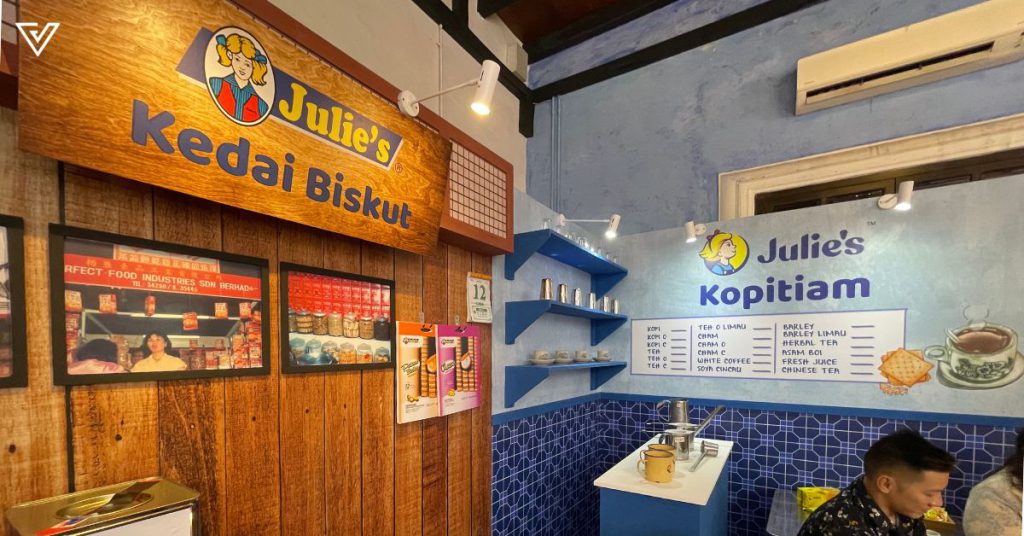 According to a Facebook post by ZUS, there will also be a Lorong Makan ZUS and Pasar ZUS. The Lorong Makan will have food vendors such as The Bao Guys, Flaaah, Kinori, and more.
Meanwhile, Pasar ZUS will house small local businesses such as Dododots, Owlet Beauty, Velvet Vanity, and many others.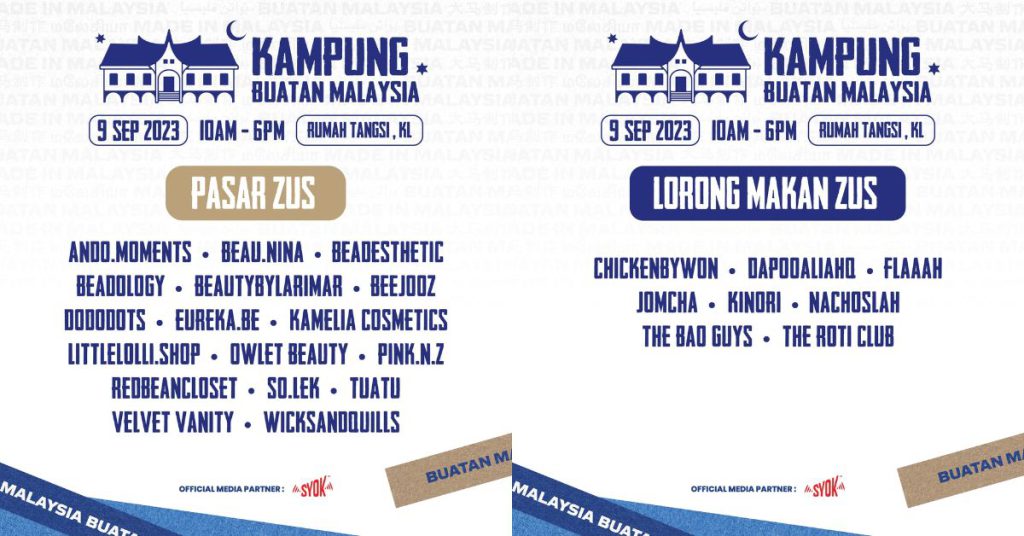 Championing homegrown businesses
When asked about why the event is only open to the public for one day, Venon shared to Vulcan Post that the decision was made by others on the team and may have to do with the costs of renting out the space.
While we wish the event lasted longer so more Malaysians can experience ZUS Coffee's Kampung Buatan Malaysia, we're happy to see homegrown brands band together to showcase exactly what "local quality" is all about, especially ahead of Malaysia Day.
Throughout the course of the event on September 9, there will be performances by Kaka Azraff, Syamel, and Andi Bernadee. Those interested in attending can RSVP now.